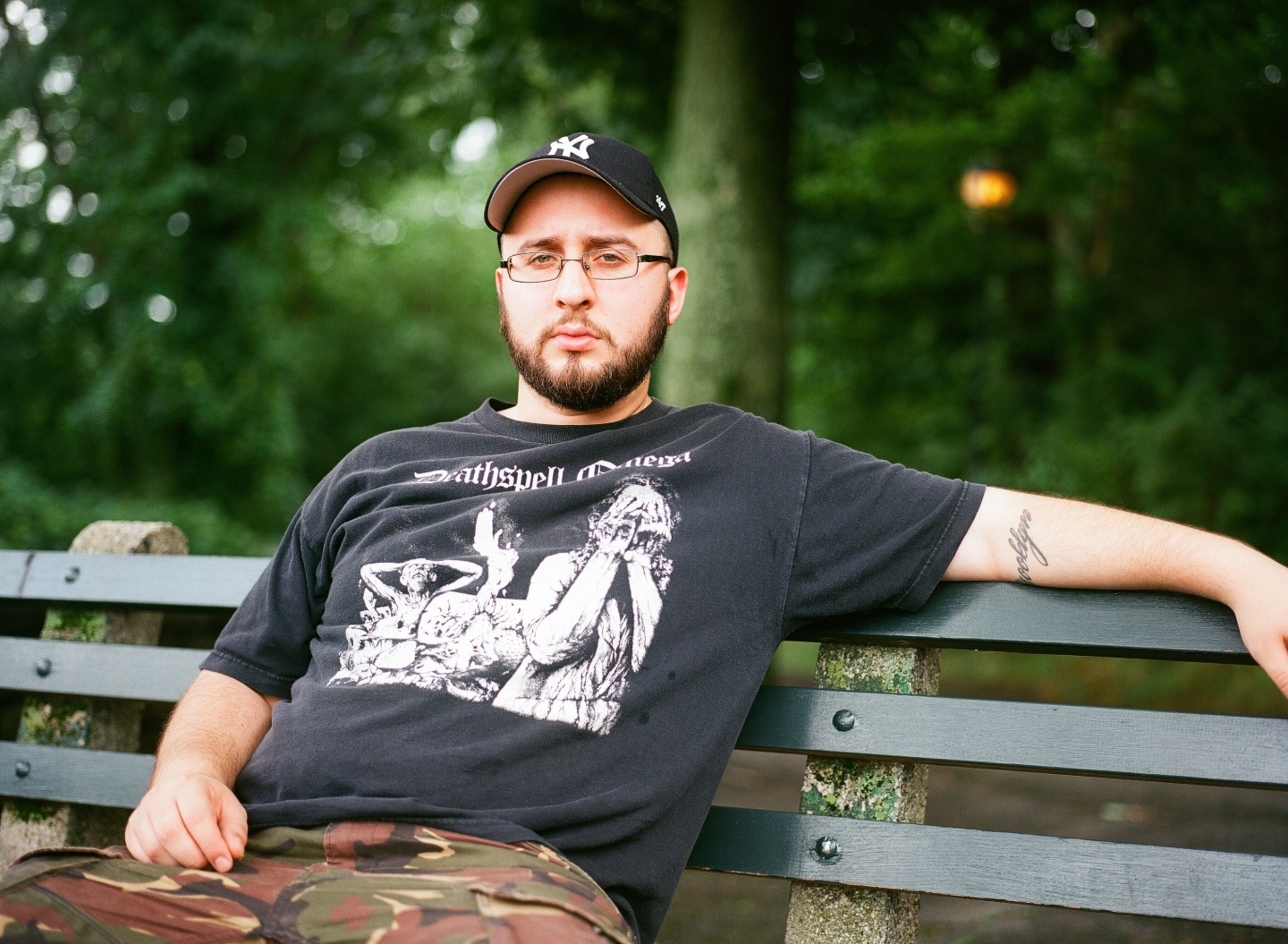 The FADER's longstanding Beat Construction interview series highlights today's most crucial producers and their craft.
New York rap evolves at its own leisurely pace. When something works, the city's rappers and producers tend to go back to it again and again and these staples often remain unaffected by time: the bars, the gritty drums, and sampling. To be a popping producer in New York, a top 10 Billboard hit isn't necessarily a requirement. Instead, beat makers like Harry Fraud and Swizz Beatz — who both came up in a different era — seamlessly intertwine the traditional feel of New York rap with modern sounds. The same is true for 25-year old Park Slope-raised producer Tony Seltzer, who's remained a heavy presence in New York's various rap scenes while also spreading his sound past the five boroughs.
Over the last year or so, even if you didn't realize it, you have come across the zany, thudding drums of Tony Seltzer — this year alone his beats have found their way onto projects from Rich The Kid, Key! and Freddie Gibbs. And although his production has begun to reach the major label stars, his most impressive work has been navigating through the underground, showcasing his hard-hitting percussion and brooding melodies for Wiki, MIKE, and others — a blend that feels something like a train rumbling underneath you as you walk down the street. It's what makes his recent collaborative mixtape with Wifigawd such an accomplishment: though the rapper is from D.C., the New York City still shines through with Seltzer's eccentric pace and gloomy production.
You went to Laguardia High School for performing arts, so you must've been playing an instrument during that time, right?
Yeah, I went to Laguardia for drums. I've been playing drums since I was eight.
I remember there's a Princess Nokia video for "Look Up Kid" and you're playing the drums in the background.
Yeah, I really played the drums on that. I don't get enough opportunities to play drums these days. I'll play live shows for her every once and awhile. I did some live drum shit with Wiki for Red Bull recently. I'm also in a band with my brother, lowkey.
What music were you listening to when you were young?

From late middle school to high school I was listening to crazy technical death metal. It was a period of my life as a musician where I was playing drums, so I was listening to death metal more than anything else. I just wanted to get super nice. I used to always talk about Meshuggah — that band is just so innovative and crazy. I also like this band Wormed and Spawn of Possession. I like a lot of different kinds of death metal but as far as drumming all of those bands had insane drummers. I gotta mention Cryptopsy too. The drummer of Cryptopsy made this DVD Extreme Metal Drumming 101. I copped that and used to watch it all the time.
Did the death metal go on to influence your future production?

From the death metal, I rebelled against myself and started listening to J Dilla and Madlib instrumental tapes only. That's when I started making beats. It also made me start drumming way differently because I was only focused on technical shit, but then I started putting a Dilla beat on loop and just playing for hours at a time. In drumming there's two assets: your technical side — like how fast you are — then there is the feeling side, the soul. So I had to focus on the two separate sides. A lot of the co-production I do for people, I do the drums. Even as a producer I'm still a drummer. That's what comes across in all my beats, they may have different sounds, but the drums will always be hard hitting and a little distorted.
And you were still listening to rap, as well? What was your introduction to rap?

Of course I was listening to rap, I'm from Brooklyn. My pops was a radio DJ. He was on Kiss FM, Jazz 88, Jammin 105 before it was Power 105. He plays funk, soul, R&B and old '60s and '70s Motown. So he was almost playing rap music in the crib, like his music taste stops in the early '80s. When I got to elementary school everyone was listening to like 50 Cent.
How old were you when you started producing?

I was in high school, 16 [years old]. My pops was a DJ so he had all this classic soul and R&B. I had mad CDs in my crib. He was really a record collector. Eventually, I was like, This is what people make beats out of, these type of samples. I have these at my disposal and mad friends that rap but none of us really make beats. So I just started chopping samples and drums in this old shitty program called Magix Audio Studio — just some thing my pops had on the family computer. Then after a while, I got serious about it and made that Yung Gutted shit, which was before I became Tony Seltzer. It was mostly just instrumental tapes. The switch from Yung Gutted to Tony Seltzer was when I decided I wanted to exclusively work with rappers.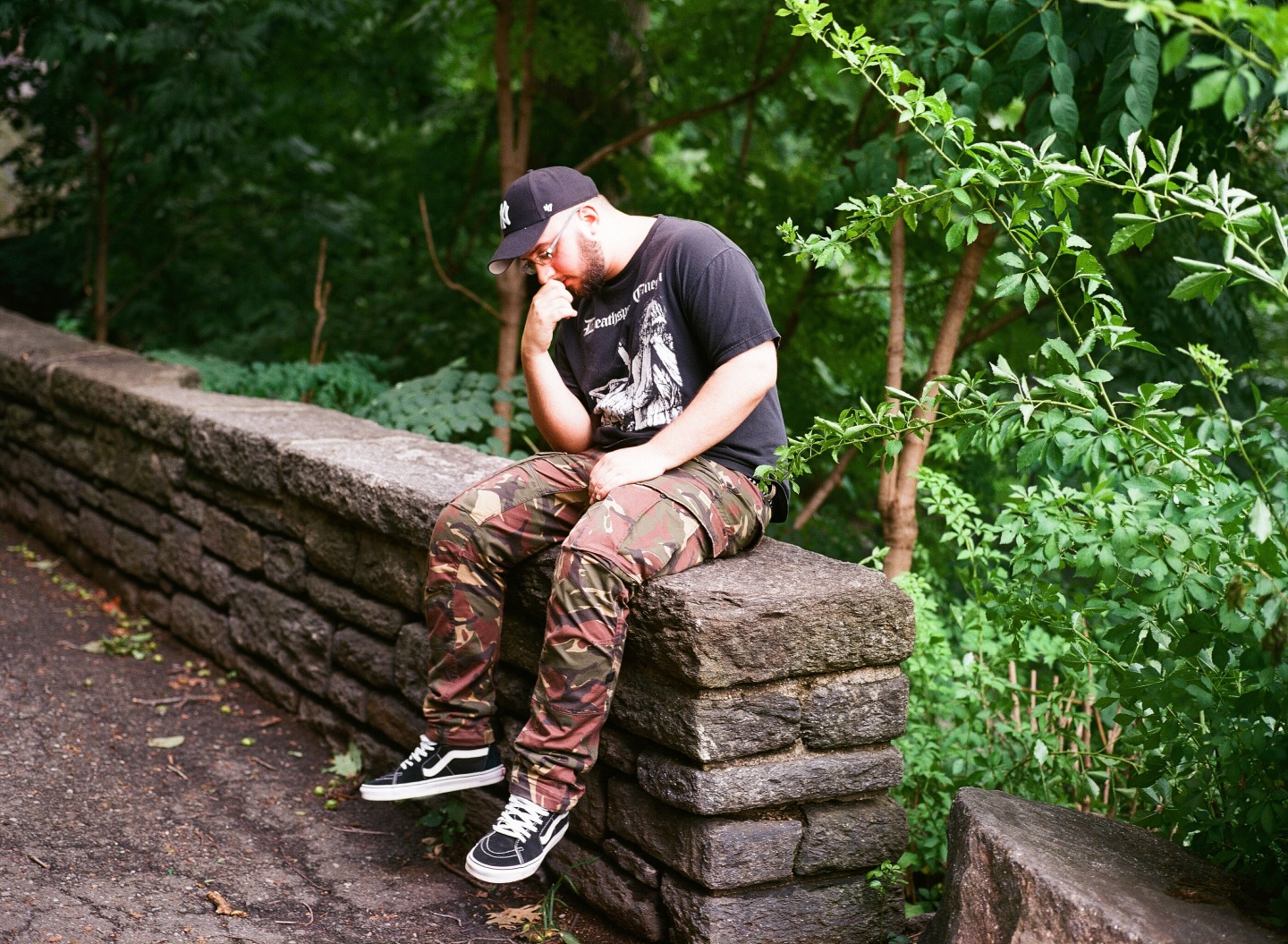 "I'll never make a beat that I think doesn't sound like me even if I'm catering to someone's style."
Beat tapes aren't really what they once were. I feel like now the best showcase of a producers talent are collaborative mixtapes with rappers, like what you did with Wifigawd and Vinny Fanta.
Beat tapes went from the L.A. beat scene, to SoundCloud, to every kid in their room with Ableton thinking they're a producer and dropping lo-fi and boom-bap beat tapes or SoundCloud trap beats with crazy bass and shit. So much of that exists and I will still drop instrumental tapes like Remember The Memories, but I focus on getting in the studio with rappers and making full songs.
For me, your breakout moment was when I first heard that "Hey Tony" tag on Wiki's "Pretty Bull." And I was like, "Oh damn, who produced this?"
"Pretty Bull" was actually the last song [Wiki] made for [his debut album] No Mountains In Manhattan, the album was almost done. The first song I ever did with him was "Facts" when I was Yung Gutted. [That time was] OD rare, when I was on my real beathead shit, VHS samples, and I made the beat on a MPC, super crusty, distorted and fucked up. People were really fucking with it and from there we started working more and he got me working on No Mountains in Manhattan. It was wrapping up and I showed him that "Pretty Bull" beat and he was like, "Nah I need to rap on this."
Where did the "Hey Tony" tag come from?
I heard it in my head and thought it must exist somewhere in The Sopranos. I was looking through episode after episode and ended up just going up to my pops and voice memoed him saying it. He says I owe him royalties.
There's a lot of small and separate movements going on in New York right now. Where do you think you fit into them?
I just try to work with as many New York artists as possible. Of course there's so fucking many. I feel bad because there's so many kids I genuinely want to work with but I just deadass don't have the time. I try to cater to each sound individually. At the end of the day you still know it's me. I'll never make a beat that I think doesn't sound like me even if I'm catering to someone's style. It can be difficult because, every once in a while, me and an artist just don't mesh.
Do you mostly make beats based on rapper requests or are you on your Kanye five-beats-a-day shit?
It depends. I do make five beats a day for myself. I don't really send out beat packs though, because I'm in New York and heads are here. I have a studio spot and am just like "Yo, pull up." Like Wifi, who's from D.C., pulled up to New York and we made the tape in New York before I went down to D.C. and finished it there. I prefer that, and I engineer the sessions too. I like to record and mix the shit, be in full control so it can really be our sound together, instead of someone just rapping on a beat I gave them.
When producers send out beats I feel like it's difficult to monetize it especially when it's just dropped for free on SoundCloud. Rappers at least can tour off of that, but producers don't have that same option.
Facts. I don't really make money off of the SoundCloud production, but I'm always gonna work with the people I wanna work with whether there is bread involved or not, because that's the music I want to make. At the same time, though, this is my career so I have to be pushing to work with major label artists who can pay.
How did you link with Harry Fraud?

Through my homie A Lau. He introduced me to Fraud who usually doesn't really fuck with other producers, but we did a session and now he's the big bro. I have a song with Rick Ross, that's insane!
Harry Fraud is a New York legend for real too. All the songs with French, "Shot Caller" especially, classics.
Yeah he's a legend! All the French shit. I just feel like I owe this to New York at the end of the day. And I always will work with New York kids and linking with Fraud brought it full circle. I grew up in New York and Fraud was and is a pivotal part of New York and to be able to work with him and contribute to the New York sound now and be a part of that is amazing.
Do you think there's a path for New York to get the type of recognition places like South Florida and Atlanta currently get?
I mean there's stars. A Boogie is a star. Young M.A is a star. Jay Critch is a star. New York is different because those other places have bars, but with New York it's like the main focus. I really fuck with Critch because the bars are there but it's still lit. Everyone is still spitting. I want to make sure that, no matter what, I keep that New York sound because of a lot of producers just lose themselves in the internet.