The Selena for Sanctuary concert was a night of celebration and hope
The free NYC concert brought together Latinx artists young and old to channel Selena's spirit, and bring attention to immigration issues.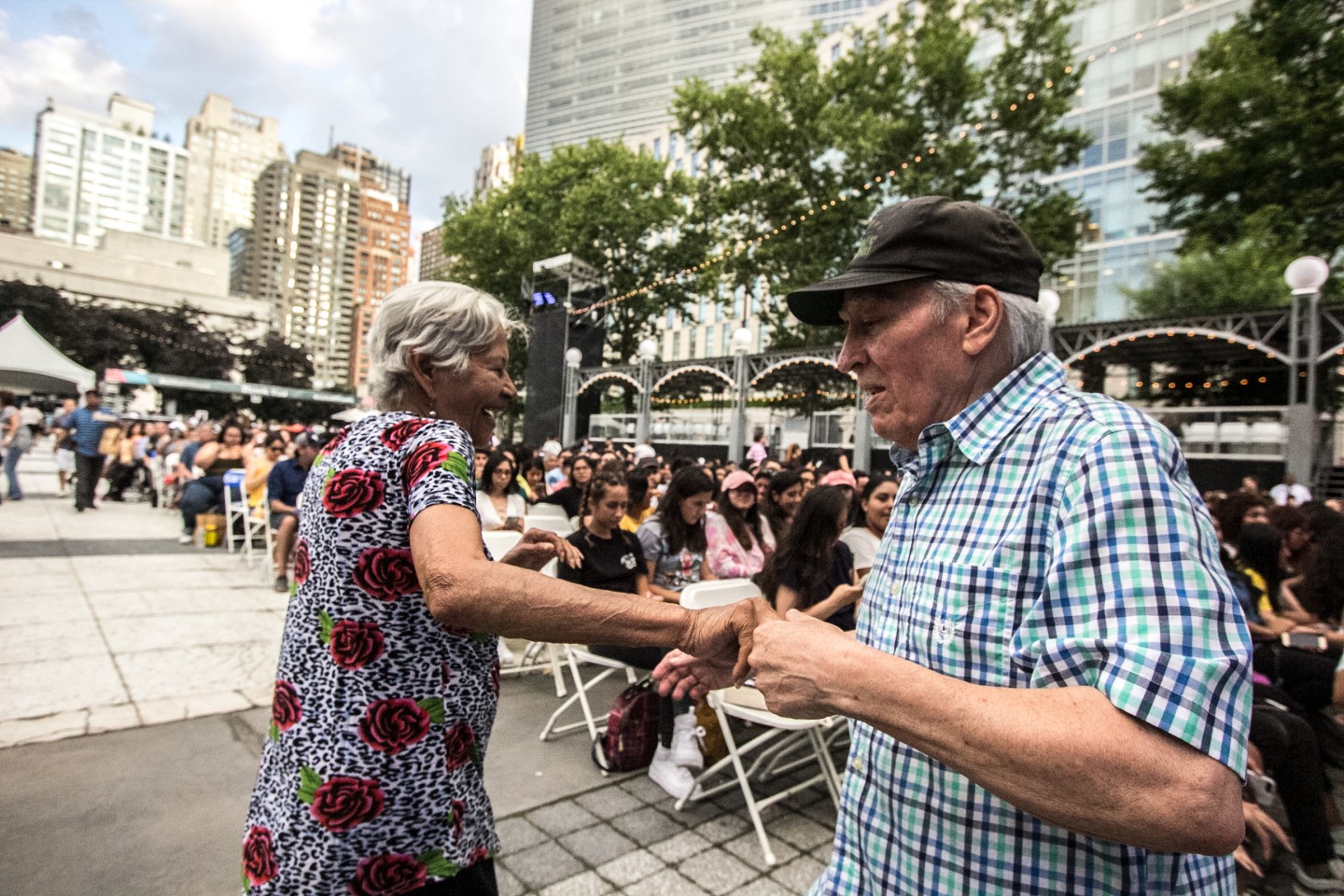 On the day of Selena for Sanctuary, a free Selena-themed outdoor concert in support of immigration rights, I couldn't help but stare at the cloud overlooking the stage. It wasn't just a regular cloud, it had a beautiful, crepuscular ray bursting out of it. The day's rainstorm had stopped just in time for the event, the emerging sunlight a sign that this party would be our safe space for the night, and that nothing would keep almost 4,000 attendees from celebrating in the spirit of Tejano music.
The event, held in NYC and presented as part of Lincoln Center's outdoor concert series, was organized by artist manager and activist Doris Muñoz. It expanded on Solidarity for Sanctuary, a series of benefit concerts she put together last year in Southern California, to help raise money for immigration-related legal fees. In its east coast iteration, Selena for Sanctuary highlighted non-profits Voto Latino and Make The Road New York, and featured Selena-inspired performances of Selena songs by Latinx artists like Omar Apollo, self-produced singer-songwriter Cuco, and chilean songstress Mon Laferte.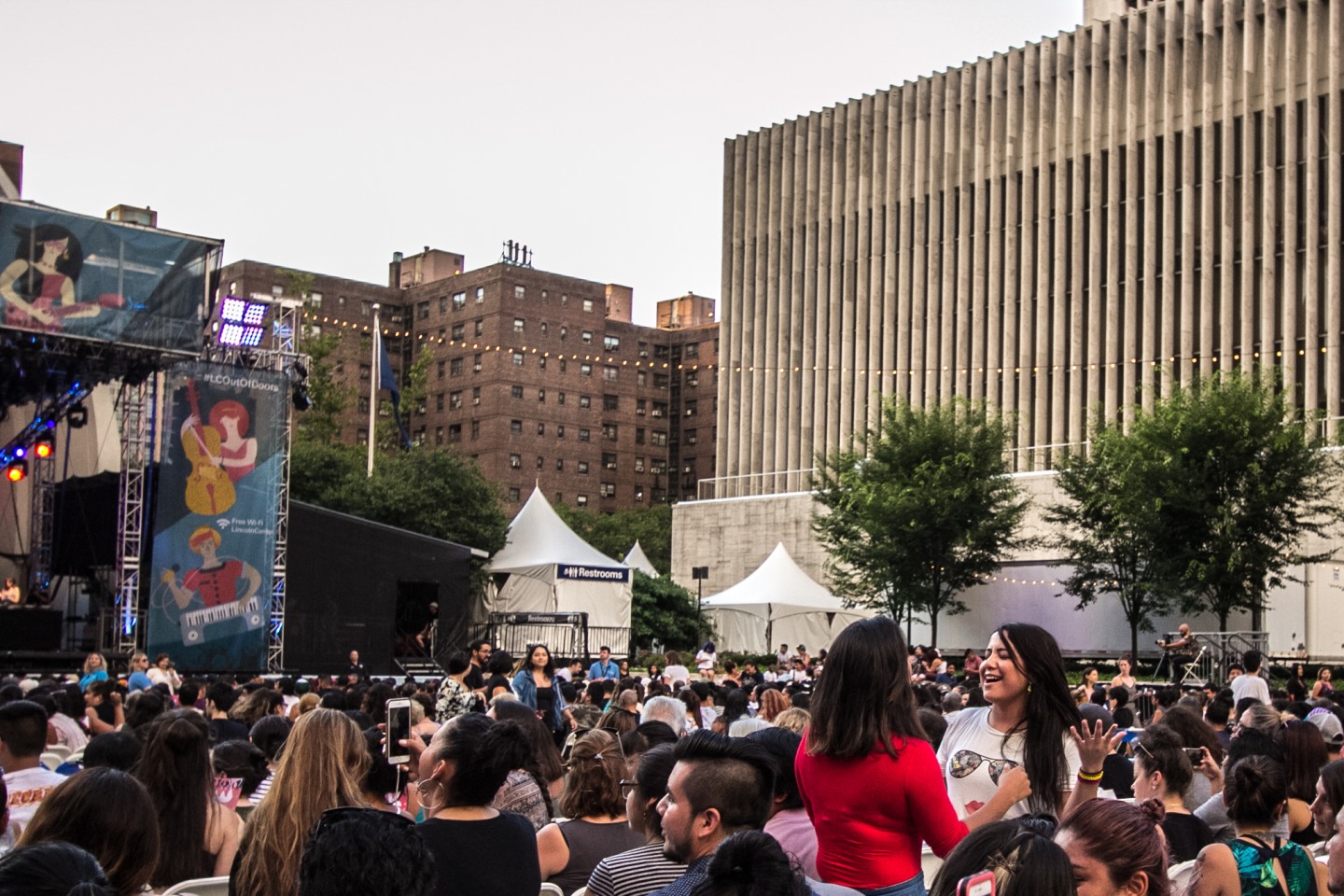 Performers were also accompanied by a special surprise guest: Selena's husband and former guitarist Chris Perez. Over email, he shared that he was "extremely grateful and humbled to continue experiencing the effect Selena's music has on people. Selena's legacy and music remain powerful and relevant to support families and children across the globe, including benefits creating awareness for those experiencing immigration & refugee issues. This is a crucial time [when] us as Americans and people need to come together to create awareness and peace. I'm proud I get to participate in such an event, where Selena's music is not only the context, but a symbol of hope."
As the night's performances progressed, you could see adorable elderly couples dancing to cumbia, and mothers and their young daughters sharing a moment as they moved their hips to "Bidi Bidi Bom Bom." It was beautiful to see attendees smiling and dancing, especially in light of the dark events this concert was working to combat. The US's current immigration crisis has separated countless Latinx families, this news becoming increasingly disheartening, and making it harder to find hope. More than ever, we need spaces where we can feel safe, proud of, and supported by our own community, which is exactly what Selena for Sanctuary was all about.
During "Baila Esta Cumbia," the last song of the night, when all of the event's performers gathered on stage, a strong breeze blew over the singing crowd. At that moment, the contagious, energetic spirit of Selena was felt. I was proud to be part of this community that uses music to heal and uplift when we most need it. If we are all united, there is hope, and that was my takeaway of the night.