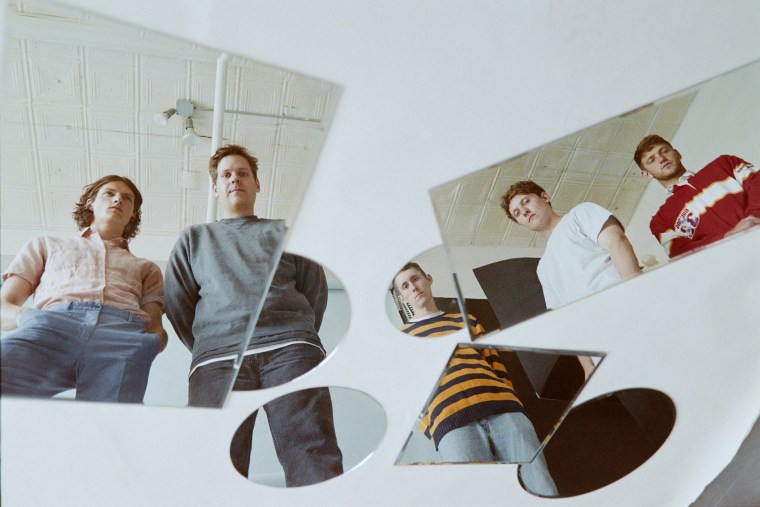 British band Basement have confirmed details of new album Beside Myself, their first since signing to the Fueled By Ramen label. A video for the impassioned first single "Disconnect" is streaming below.
The melodic drive of "Disconnect" will be instantly familar to those who have fallen for Basement over their previous three albums, including 2016's Promise Everything. It's an exultant rock tune with clear sonic nods to influences Mineral and Jimmy Eat World that boasts a hook destined to stay in your heart.
In an email to The FADER, the band's vocalist Andrew Fisher said "Disconnect" was always going to be the first thing fans heard from the album. "As soon as I heard the start of 'Disconnect' when we were playing around with ideas two summers ago, I felt it had something that made me want to play it again and really try and sing along," he said. "While recording we all sort of came to the conclusion that we wanted it to be the first song people heard without really even talking about it. I think that's because it doesn't try and be anything other than a straight forward rock song. I think it's a great first example to show people who don't know who we are, what this band is all about."
Tracklist:
"Disconnect"
"Be Here Now"
"Nothing Left"
"Ultraviolet"
"Keepsake"
"Changing Lanes"
"Stigmata"
"New Coast"
"Just A Life"
"Slip Away"
"Reason For Breathing"
"Right Here"
Basement play Lollapalooza this week and will tour the U.K. in the fall with support from Joyce Manor. For tickets and more information visit the band's website.