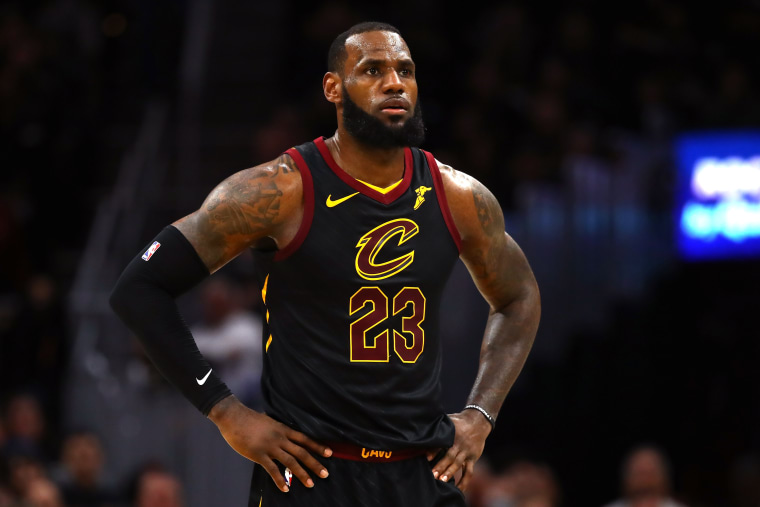 Donald Trump took to Twitter last night to hurl insults at LeBron James following an interview the basketball star did with CNN's Don Lemon earlier this week.
"Lebron James was just interviewed by the dumbest man on television, Don Lemon," he wrote. "He made Lebron look smart, which isn't easy to do." He also added that he "like[s] Mike," which many presumed to be a reference to legendary sports star Michael Jordan.
In his interview with CNN, James discussed his recent venture in establishing the I Promise School, a public school for at-risk youth in his hometown of Akron, Ohio, as well as his disdain for the president.
"What I've noticed over the past few months [is] he's kinda used sports to kinda divide us, and that's something that I can't relate to," he told Lemon. "I can't sit back and say nothing."
This isn't the first time James has called Trump out. Last September, James took to Twitter to drag the president for lashing out at Warriors guard Steph Curry for refusing to visit the White House after winning the championship.
"U bum @StephenCurry30 already said he ain't going! So therefore ain't no invite," he wrote then. "Going to White House was a great honor until you showed up!"
You can see Trump's tweet, below.
Both Michael Jordan and Don Lemon have since responded to Trump's tweet. Jordan, who released a statement via his publicist, said that he supports James and that he's "doing an amazing job for his community." Lemon took to Twitter to shade Trump by bringing up his administration's poorly managed migrant separation policy.
"Who's the real dummy? A man who puts kids in classrooms or one who puts kids in cages?," he wrote before adding the hashtag #BeBest. You can see both statements, below.
On August 4 at 3:10 p.m., this post was updated to include the statements from Michael Jordan and Don Lemon.