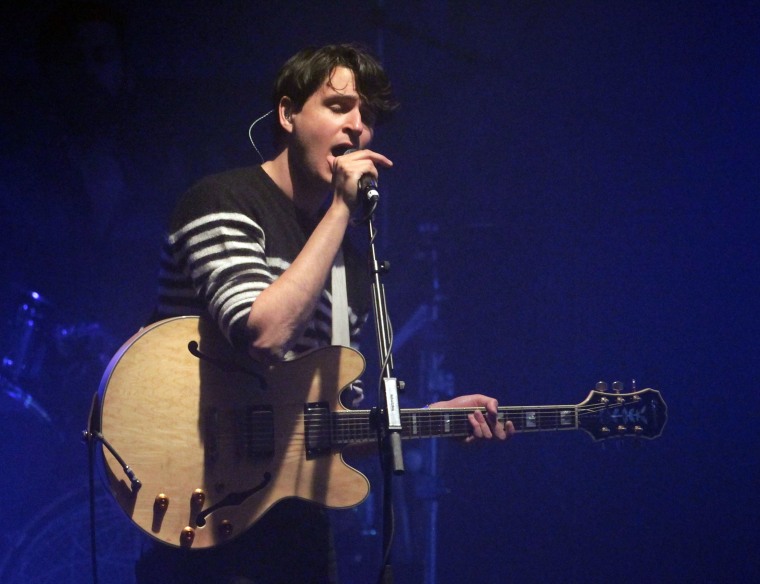 Ezra Koenig played shared some new Vampire Weekend music over the weekend while performing in Chicago. After the band announced their new album has been completed during thier Lollapalooza set, Vampire Weekend headed over to The Metro to perform an aftershow, where Koenig reportedly played new songs via his iPhone.
Stereogum reports the group did not allow phones at the show, however, a Vampire Weekend fan site and Reddit thread pointed out that Koenig played the Metro crowd four new songs as he sat on stage and plugged his phone into the aux chord.
Recently, the band played a new song towards the end of June, called "Flower Moon" with The Internet's Steve Lacy.