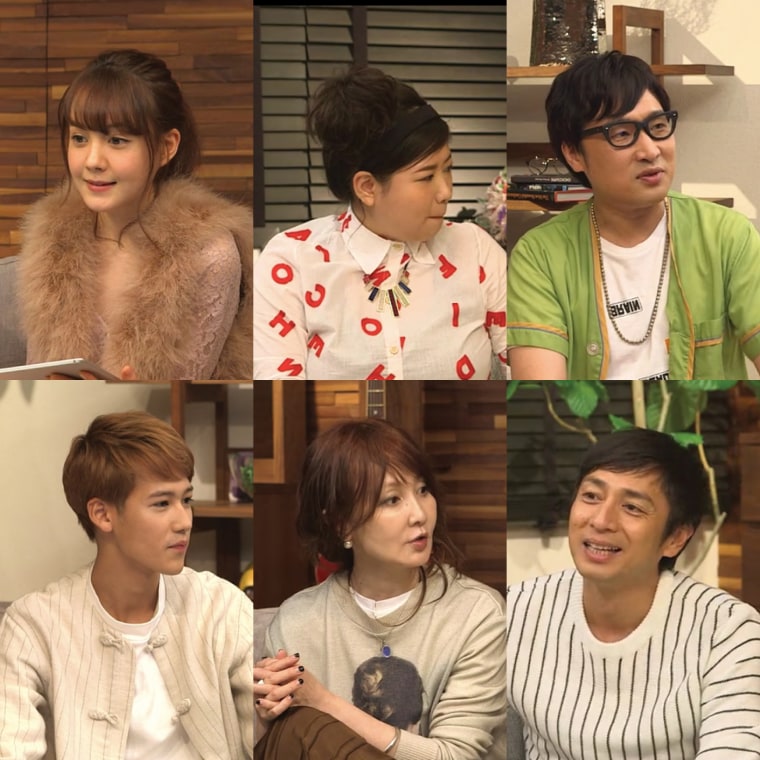 When I first discovered the Japanese reality television show Terrace House on Netflix, I fell hard, fawning over the show's refreshing distance from anything remotely like American reality TV. House mates drink socially and rarely (if ever) to excess, courtships are measured and snail-paced, and everyone says hello and goodbye when they leave for their jobs, school, and regular lives.
What I failed to properly appreciate until much later is the best part of the whole damn show: the panel. Comprised of six commentators from Japanese pop culture, the panel introduces and closes each episode, which they watch together, pausing at various intervals to discuss and react to whatever drama they've just seen. The panel features three women—model/singer/actress/TV personality You, fashion model Reina Trendl (also referred to as Torichan), and comedian Azusa Babazono — alongside comedians Ryota Yamasoto and Yoshimi Tokui, as well as a rotating cast of youthful pop culture fixtures.

The panel members represent a diversity of personalities; Yamasoto talks the most, gleefully honing in on the clumsiness of the young housemates, while Tokui is talkative and excitable, outlining imagined inner monologues and contributing autobiographical romantic notes. By contrast, Babazono is markedly quiet, chiming in only occasionally with a joke or spot-on impersonation, while Trendl can be relied on for more charitable interpretations of the housemates' motivations, delivered tactfully with flashes of sharp humor. You offers up thoughtful, largely impartial moral verdicts, and the rotating teen panelist typically chimes in with naïve observations before invariably getting owned by the other panelists.
The panel is Terrace House's emotional backbone, alternately providing catharsis and heightening the stakes of the in-house drama. I used to call my friend during the commercial breaks of Desperate Housewives to break down what I'd just seen, and the panel replicates that experience while adding humor to the show's emotional-rollercoaster structure. The panelists carry another added element of appeal: their clothes. While the Terrace House tenants mostly dress boringly in t-shirts and neutral-colored lounge clothes, the panelists' clothes get more outrageous and exciting as each season (there are eight currently available on Netflix) progresses.
In celebration of Netflix releasing the latest installment of episodes from the show's Opening New Doors season, here's our own commenting on the commentators, ranking them according to the sartorial drama they bring to the table.
6. You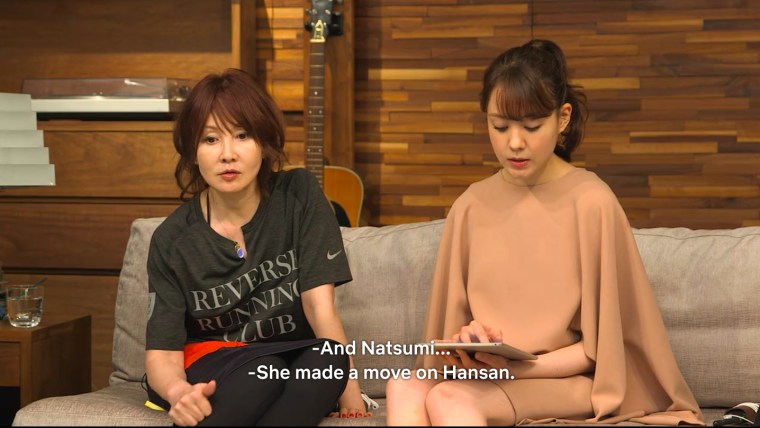 Do not get me wrong, You is unimpeachable as the reigning queen of the panel. Her style is impeccable, sophisticated, and always well-accessorized. But she has an achilles heel — a passionate love affair with the button-down vest. She owns sleeveless button-downs in plaid, olive, pinstripe, black, the list goes on. She wore the same black sleeveless vest for the majority of Boys & Girls in the City (Part One) and she is hands down the most casual panel member if we're speaking sartorially, but she rules so who cares.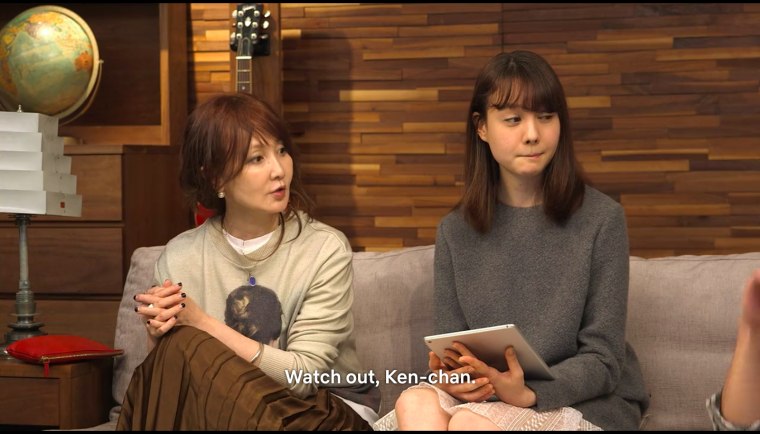 5. Yoshimi Tokui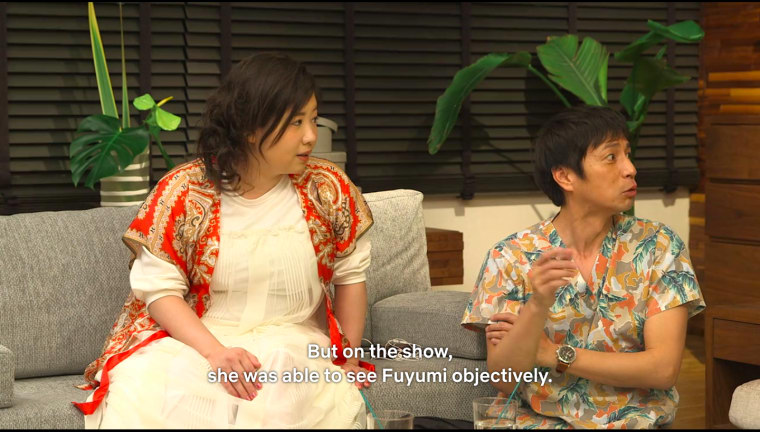 Yoshimi sticks mainly with very nice things. His well-tailored bomber jackets and button-downs are expensive-looking and on trend. One time he wore a tropical-patterned nurses scrub top (a great day, for me) and he will occasionally pull out a collared shirt with a little bit more going on, but it's mostly straightforward sweaters and pants for our boy.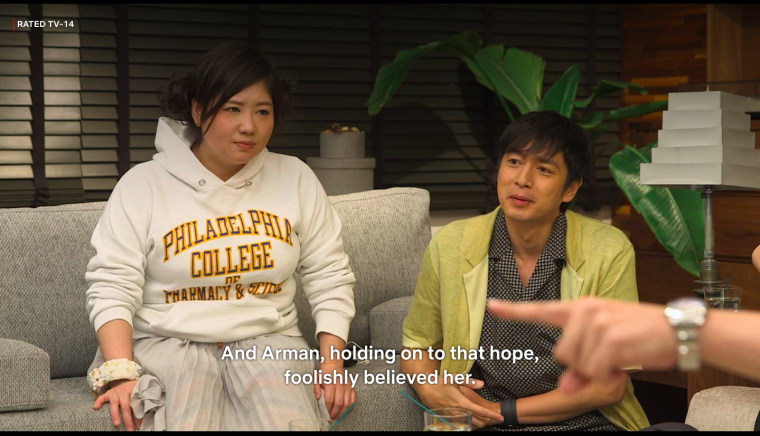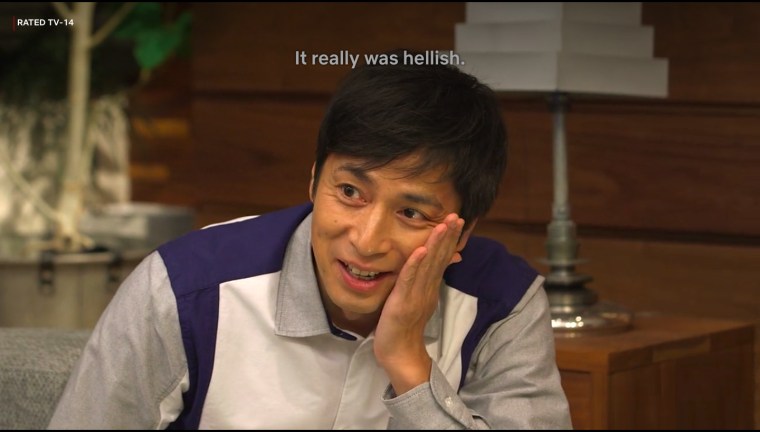 4. The Various Boy Princes Of Terrace House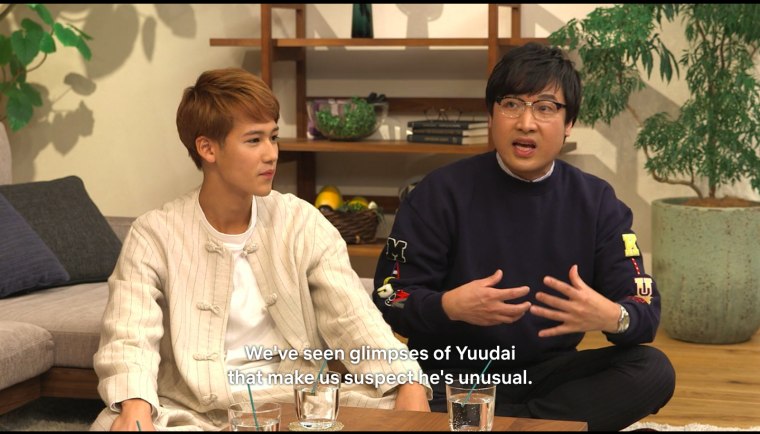 My favorite teen heartthrob commentator featured on the show is, hands, down, Kentaro. The actor appears on part two of Terrace House: Boys & Girls in the City and is the most self-possessed and vocal guest commenter in the entire franchise. But he has a serious style rival in Shono Hayama from Opening New Doors. I mean, he bleached his hair midseason! An icon. But unlike Ryota, I don't play favorites, so please enjoy an unbiased selection of adorable teen style from both of them.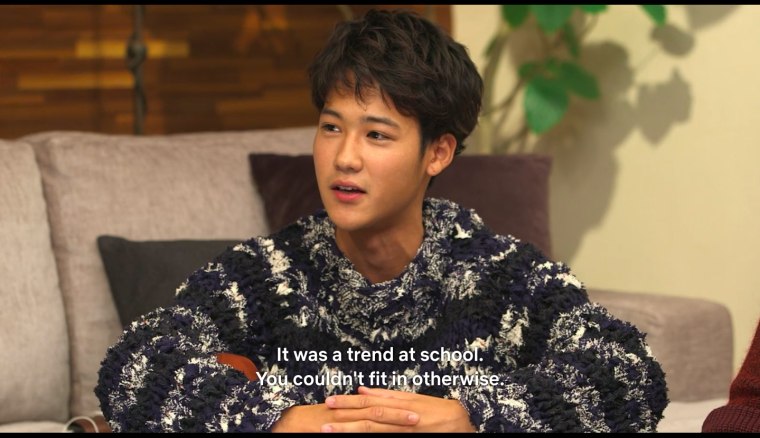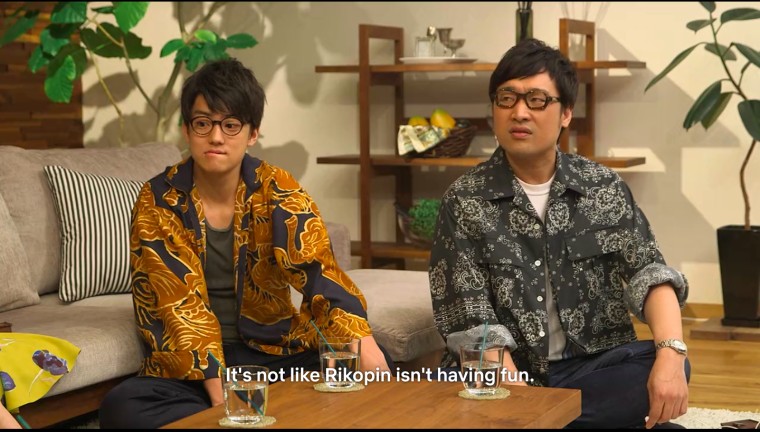 3. Reina Trendl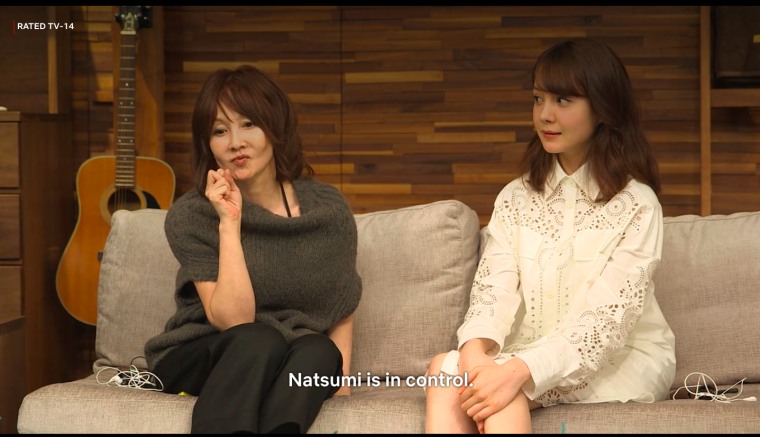 I dare you to find an episode where Reina looks bad. It cannot be done. She's the spiritual center of the panel, reiterating the show's conceit at the beginning of every episode—and Reina also serves as a kind of aesthetic anchor, with chic, reliable taste that never feels trendy, fussy, or old-fashioned. Her hair is always on point and always subtly doing something new, her clothes are perfectly made, flattering, and always surprising, and her look is consistently flawless.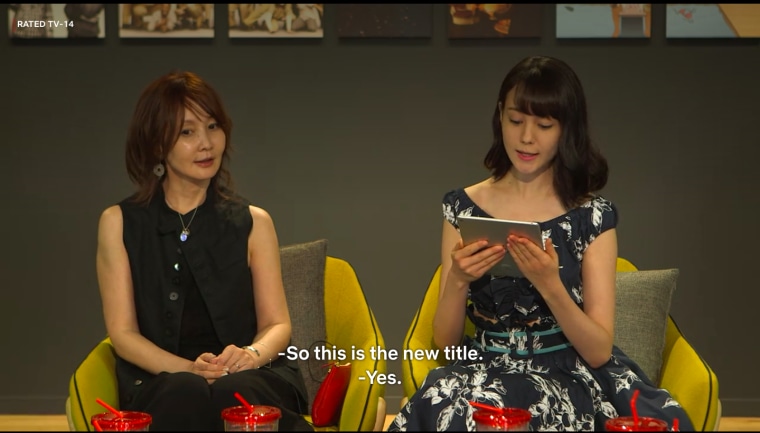 2. Ryota Yamasoto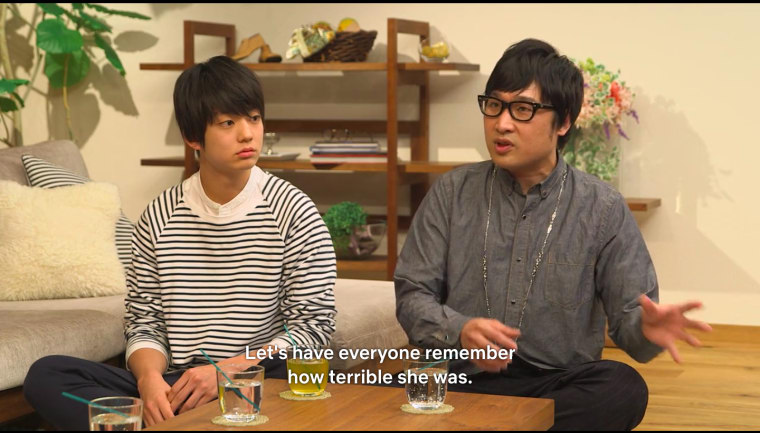 At the beginning of each season, Ryota usually starts out with mild cardigans and v-necks, but incrementally ramps up to truly wild ensembles—a seemingly infinite supply of graphic sweaters and unusual printed shirts, paired with his signature thick-rimmed glasses. His outfits, which include random slapped-on patches of fabric or paisley satin reconfigured as a motorcycle jacket, don't make much sense until you realize they're as mesmerizing and colorful as his brazen jokes.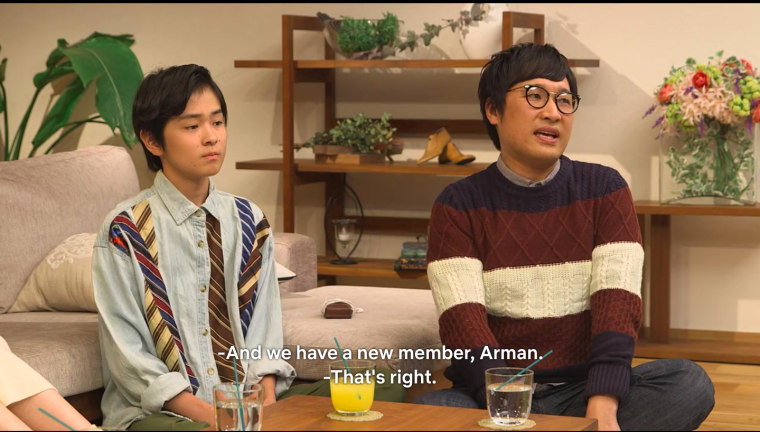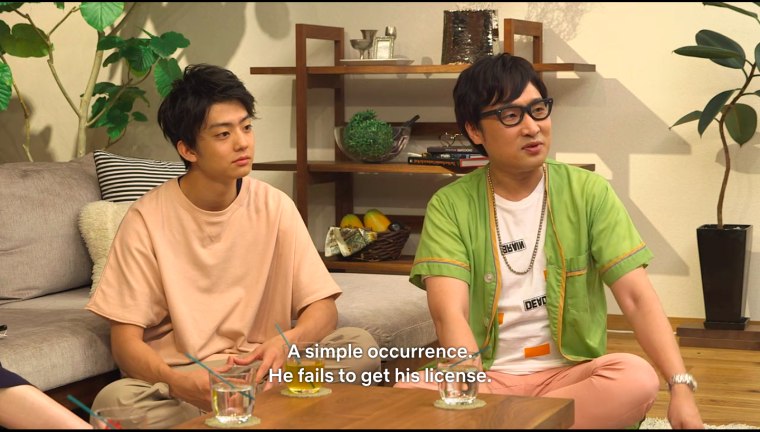 1. Azusa Babazono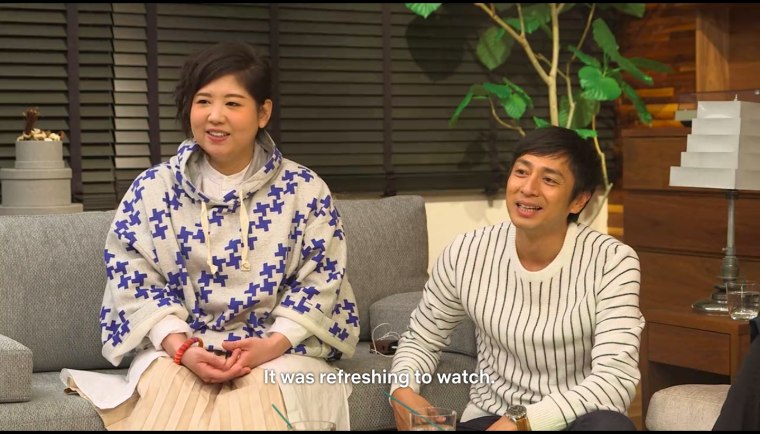 There's nothing Azusa Babazono is afraid of: random slogan t-shirts, ornate head wraps, loud tights, sparkles, raspberry berets. She's by far the most avant-garde, fashion-forward member of the panel, and many of the combinations she wears shouldn't work—but, magically, they do! The boldness of her ensembles are in strong contrast to her reserved manner, or as a member of the Terrace House subreddit put it: "the quietest commentator with the loudest outfits." Babazono's fearlessness has gained her a cult following, and we're definitely joining.