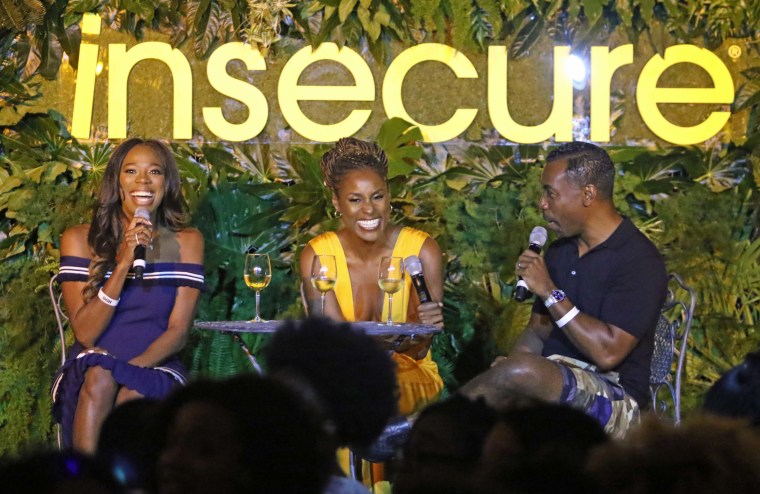 Insecure fans got to celebrate the return of the HBO show and its soundtrack tonight. Season three of the show premiered with an opening scene that featured Ravyn Lenae's "Sticky."
The rest of the episode featured music from City Girls, Cardi B, Saweetie, Childish Major, Cautious Clay and more.
"City Girls really define this season for us," Issa Rae tweeted after the duo's "I'll Take Your Man" played during a scene.
Check out all of the songs that appeared in the episode below.