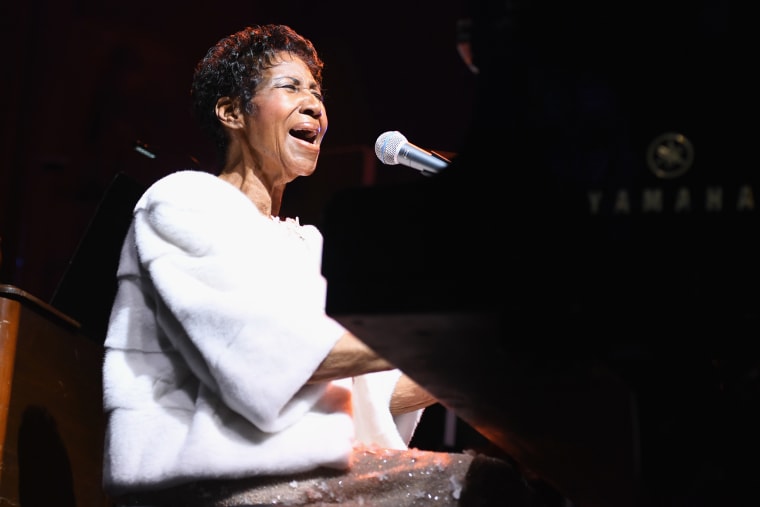 An Aretha Franklin tribute concert is reportedly being planned and will take place at Madison Square Garden this November. Billboard confirmed initial reports from Showbiz411 on Tuesday that the concert is in the works and will be led by Sony Music Chief Creative Officer Clive Davis.
Reports from sources close to the singer this week said that she is "gravely ill." Franklin canceled remaining concerts earlier in the year due to health complications and orders from doctors.
As of now, no official lineup has been announced for the evening; the scheduled date for the show is November 14. Recently — Beyoncé and JAY-Z paid tribute to Franklin during their latest OTR II tour stop in the soul singer's hometown of Detroit.
More information here.