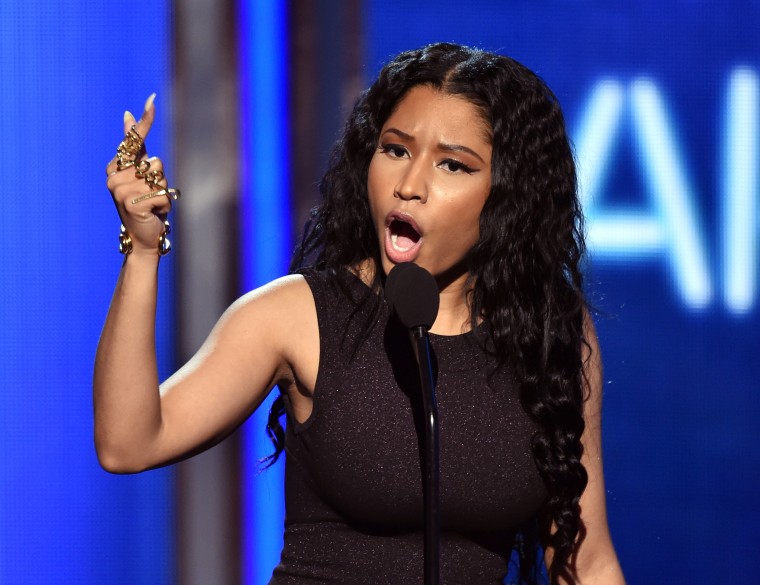 Aubry "Big Juice" Delaine, Nicki Minaj's recording engineer on her new album Queen, revealed some behind-the-scenes stories in a new interview with Rolling Stone. "Barbie Dreams," which became the album's most talked about song thanks to a bunch of friendly disses aimed at artists like DJ Khaled and Drake, wasn't pre-planned. In fact, Delaine claims Nicki Minaj performed 90% of the song in one take.
"That's hip-hop in its truest form," Delaine said. "I didn't know what she was gonna say. I wanna say she did 90% of that in one take. She mumbled the hook when she was laying the verses, laid the rest of it, went back and put the hook in the middle... When she finished, I hit the talkback button, 'like this shit right here!' She was laughing too."
Minaj appeared on The Late Show with Stephen Colbert on Tuesday to talk about "Barbie Dreams," and added the host into a new freestyled lyric.
Read the full interview at Rolling Stone.