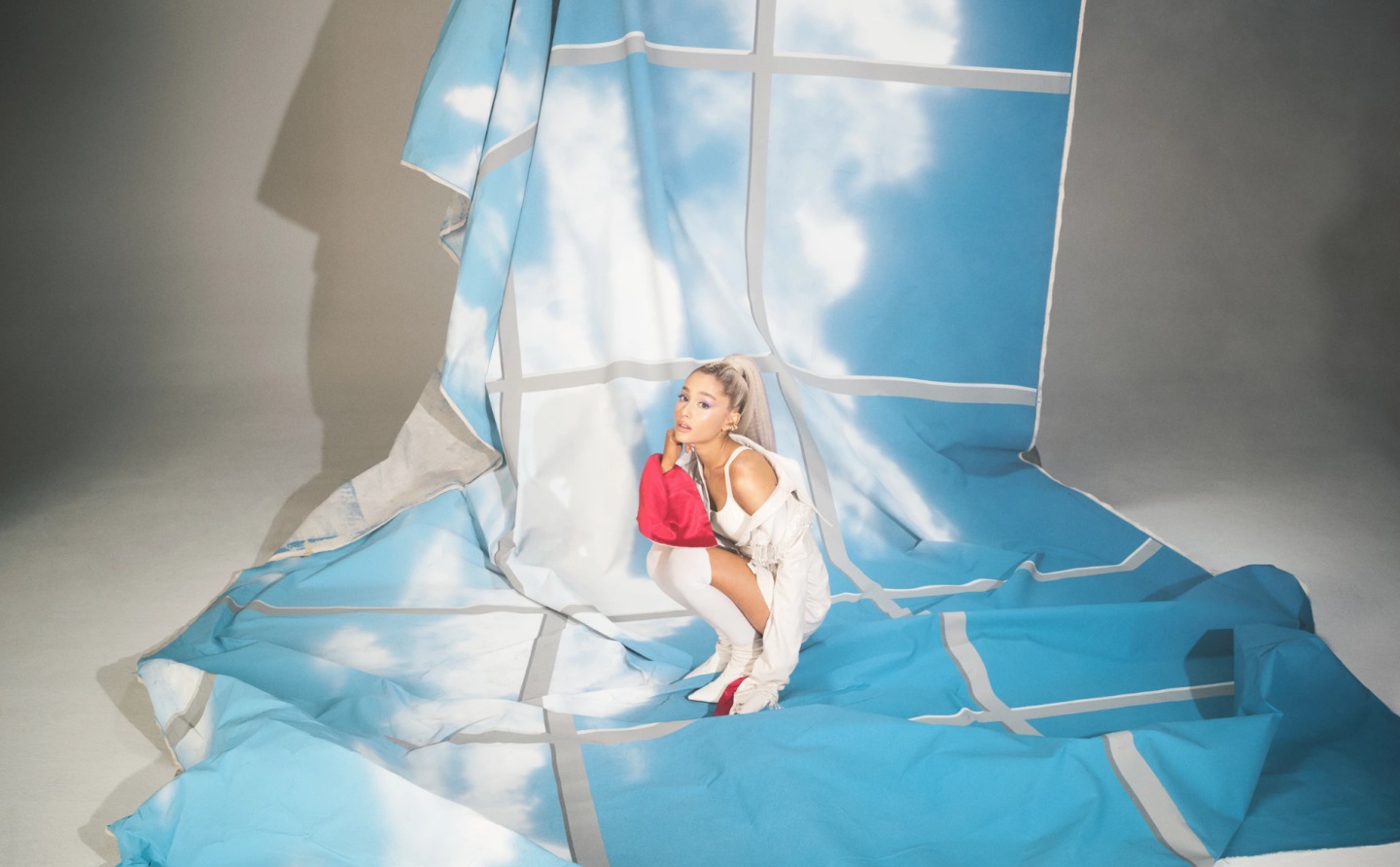 Calling Ariana Grande a living legend is in no way an exaggeration. Her powerhouse vocals have secured her a spot next to undisputed greats, and with the release of her fourth studio album Sweetener, she's about to redefine what it means to make pop music in 2018. While Ariana's music tends to break boundaries, her style has veered toward consistency. She's stayed true to the go-to ponytail perched atop her head and has accessorized with cat ears for much of her music career. When she finds a look she vibes with — think of her affinity for thigh-high boots and oversized silhouettes — she runs with it. It's a subtle style evolution, but one that's always elevating itself and proving to be every bit as iconic as her discography. See her major style shifts, below.
Innocent days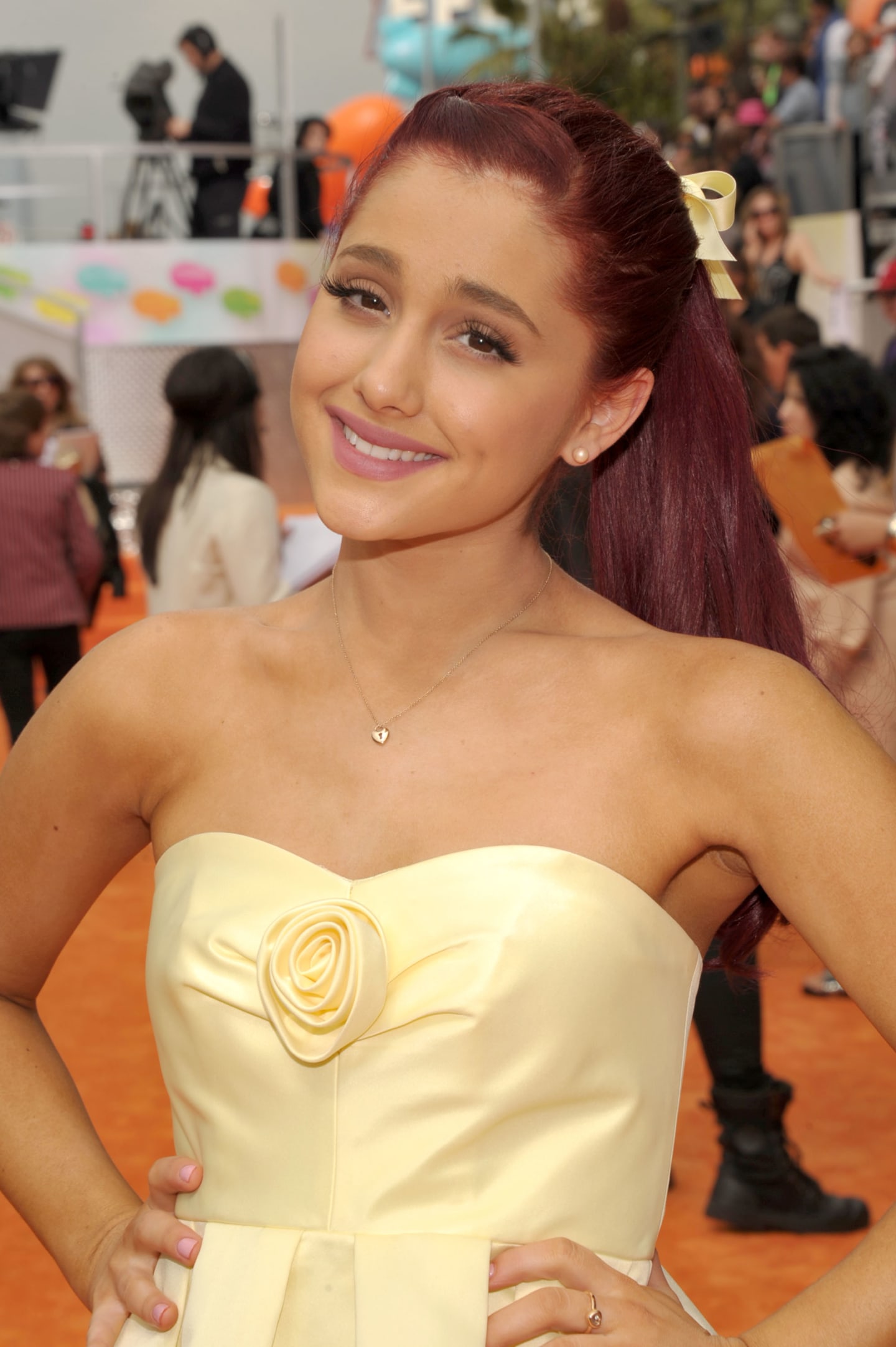 Everyone has an awkward phase, and Ariana was not spared. Prior to pursuing her music career, Ariana played the role of Cat Valentine on the Nickelodeon series Victorious. It was during this tenure that she had to routinely dye her hair an unfortunate shade of red, a practice so damaging that it eventually paved the way toward her famed ponytail. Like most child stars, Ariana kept her style wholesome. She hit all the markers of innocence, like modest dresses and hair ribbons, the type of homecoming style that retains its sweetness even in retrospect.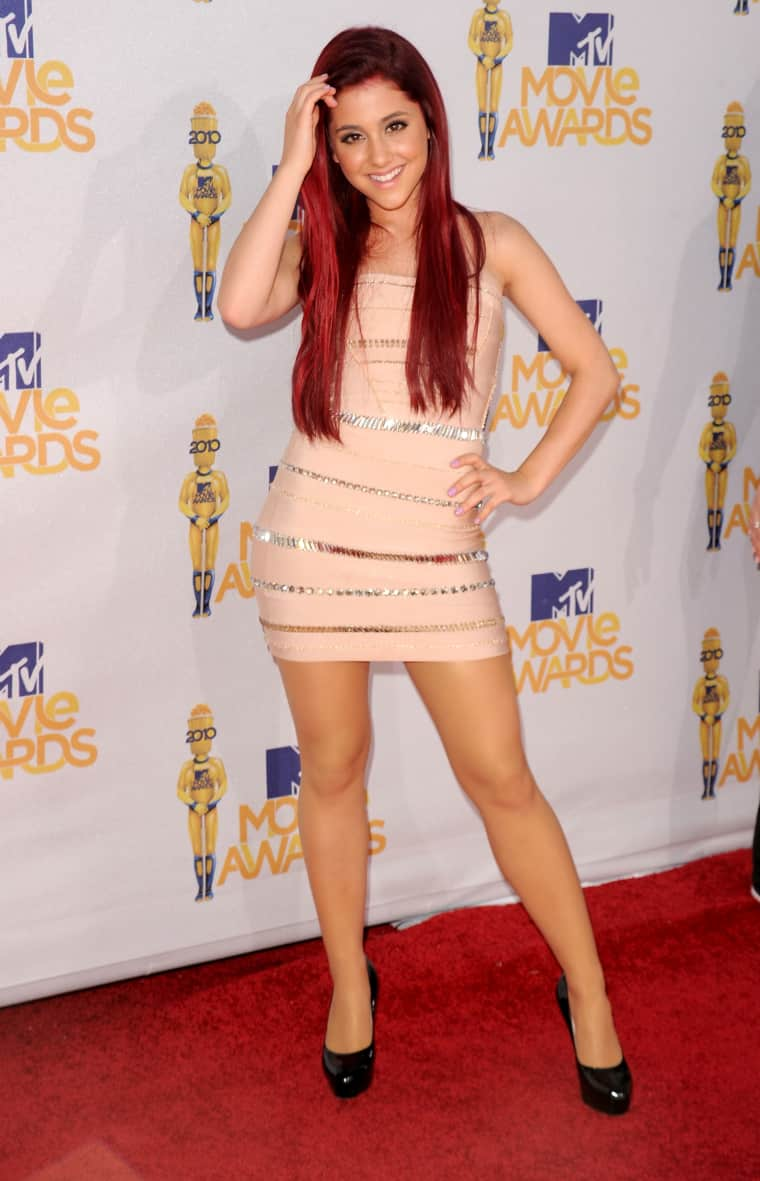 Star power ascending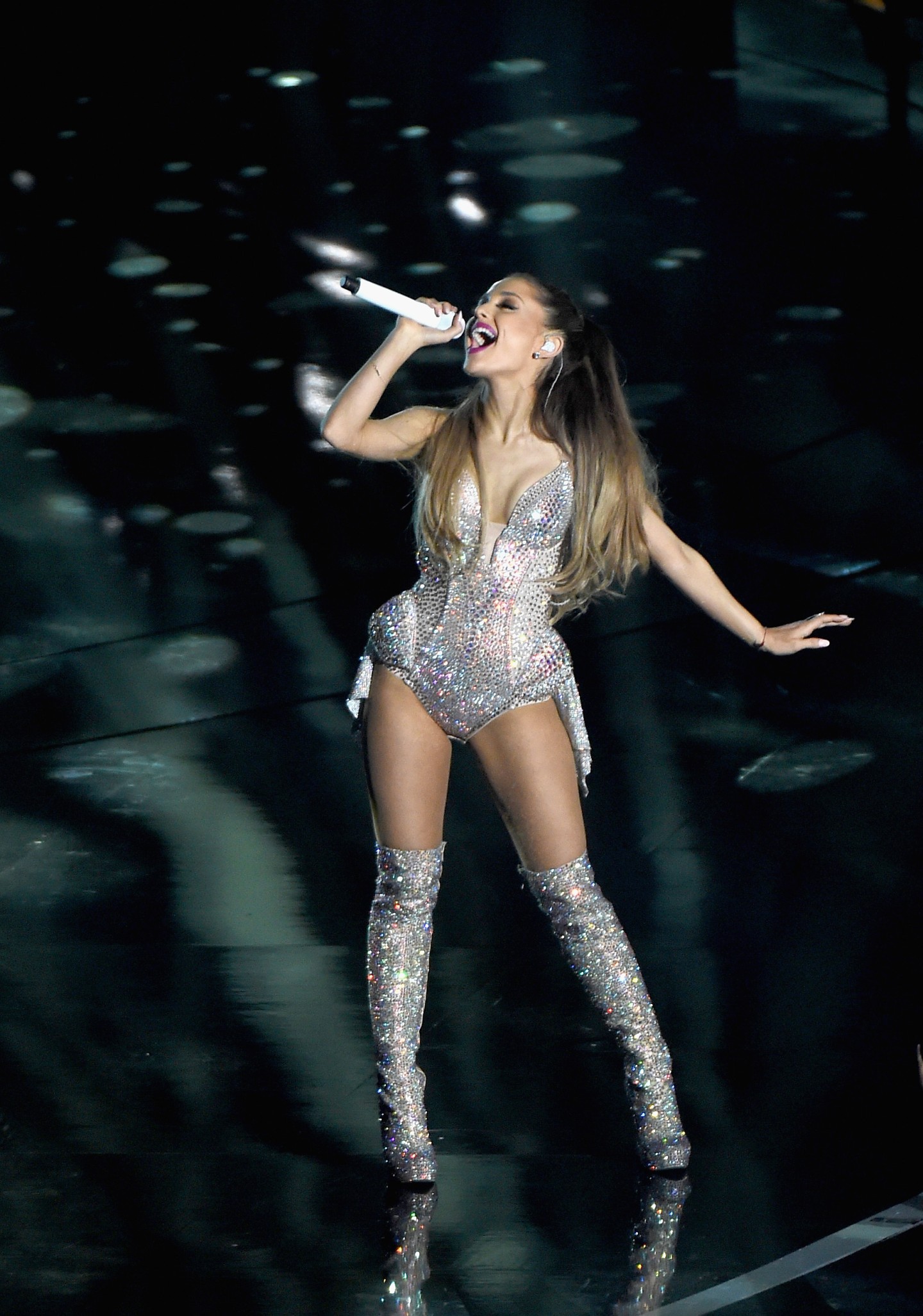 Following in the steps of pop stars past, the release of Ariana's first studio album Yours Truly in 2013 also correlated with a sharp shift in style. The transformation included shedding demure looks in favor of minidresses, cheerleader-adjacent two-piece sets, and thigh-high boots, as well as a reprieve from the tragedy of her red hair phase. Her locks turned honey and soon were almost exclusively seen in the form of a slick, sky-high ponytail. Ariana also developed another signature look she'd hold close for the rest of her career: a pair of playful cat ears.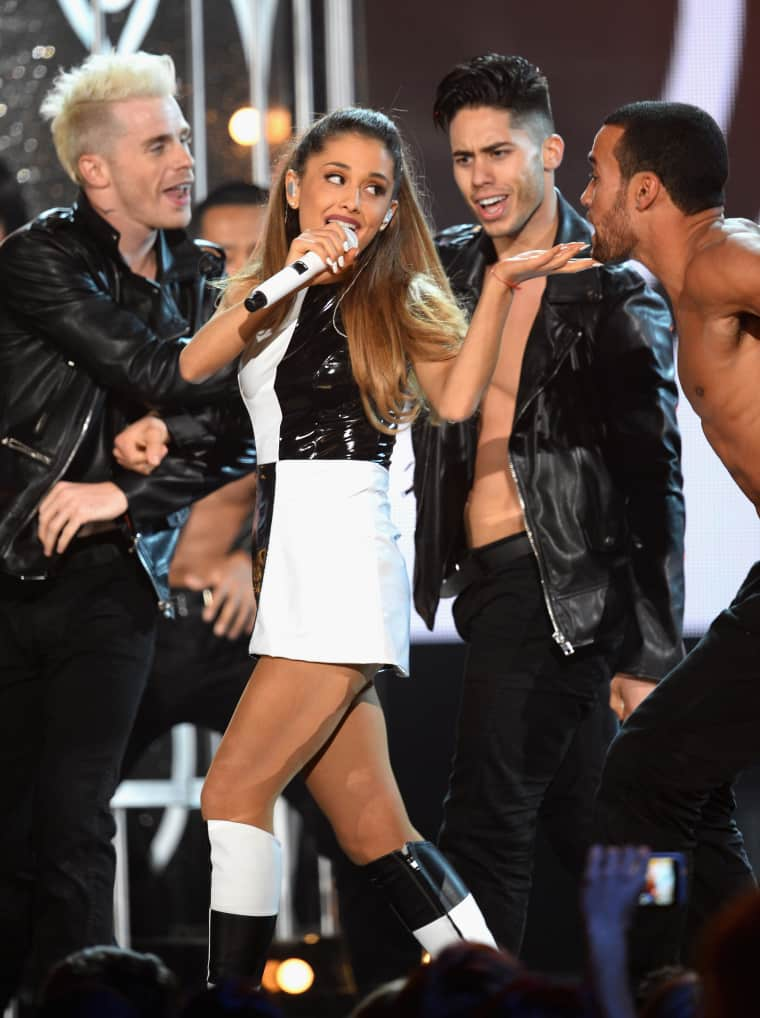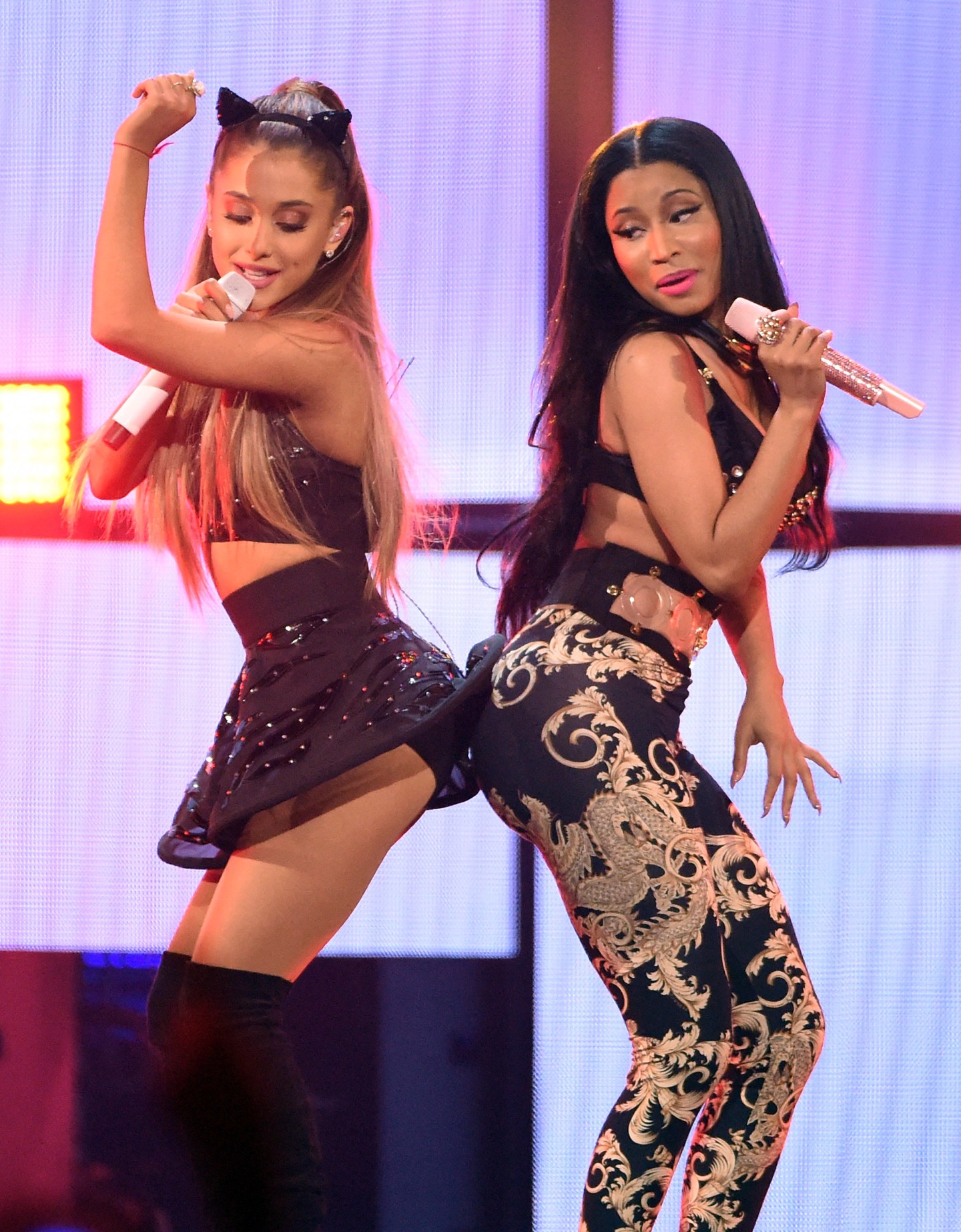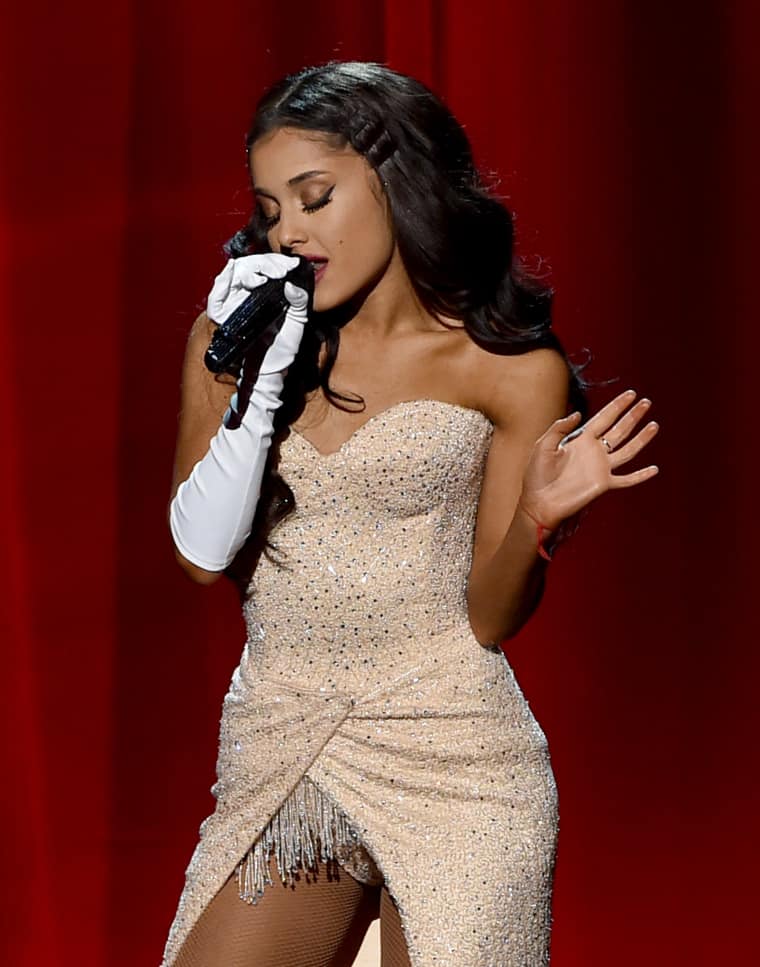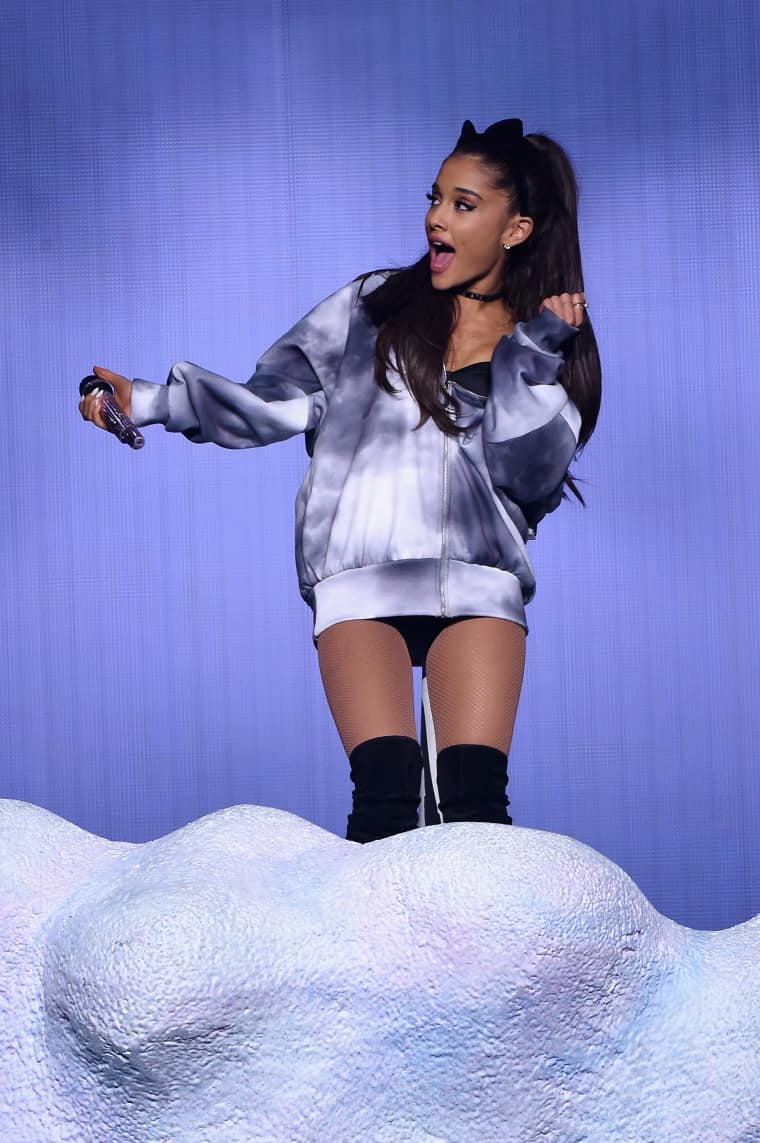 Oversized over everything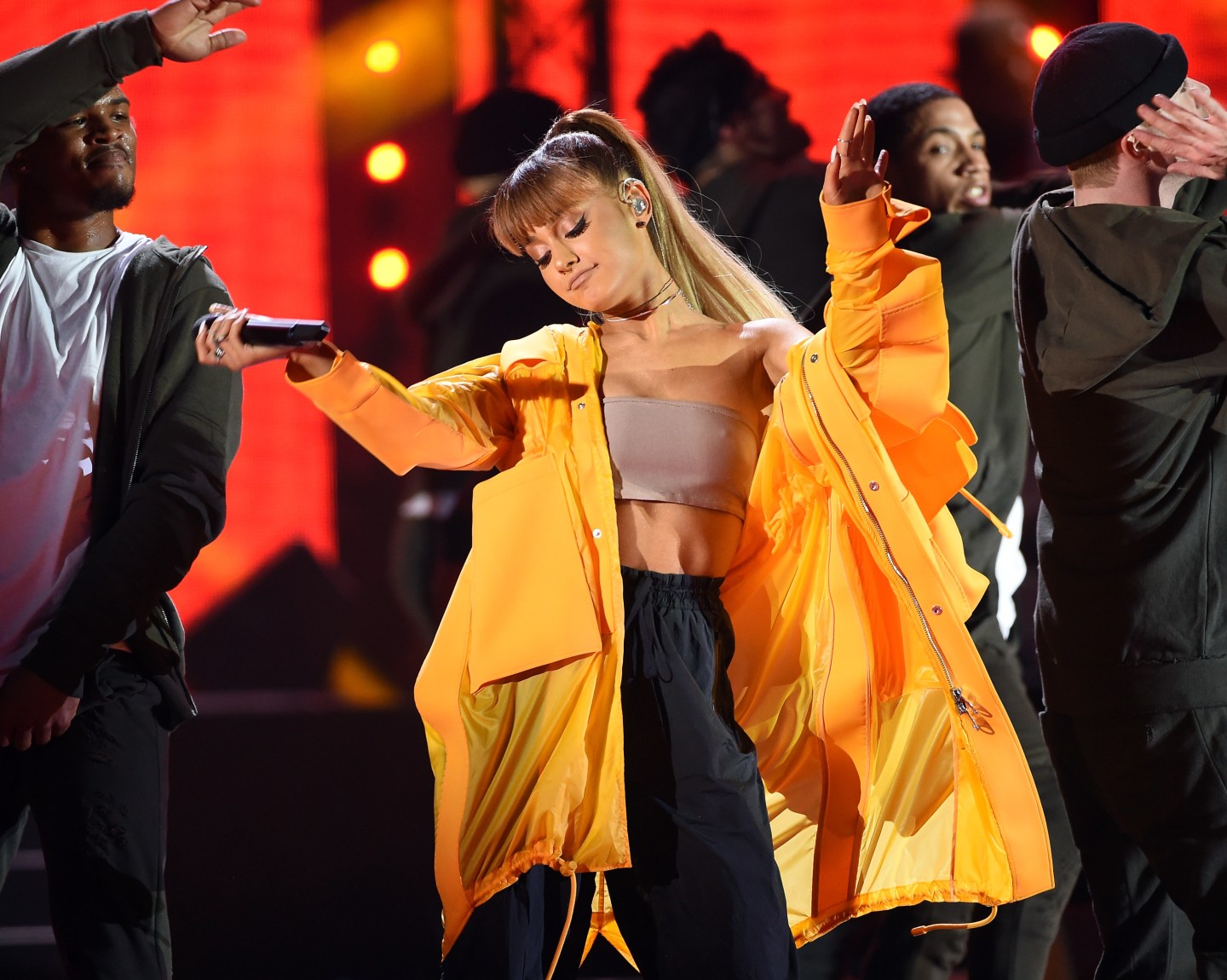 In Ariana's next style phase, she highlighted her petite frame through oversized clothing. She established an athleisure-meets-streetwear uniform of baggy, athletic trousers, a form-fitting crop top, and her trusty ponytail, and rarely strayed from it. On the rare occasion she did, she'd keep a voluminous silhouette on hand — maybe she'd rock an Old Hollywood glamour coat or detachable fur sleeves, but they'd never, ever be fitted.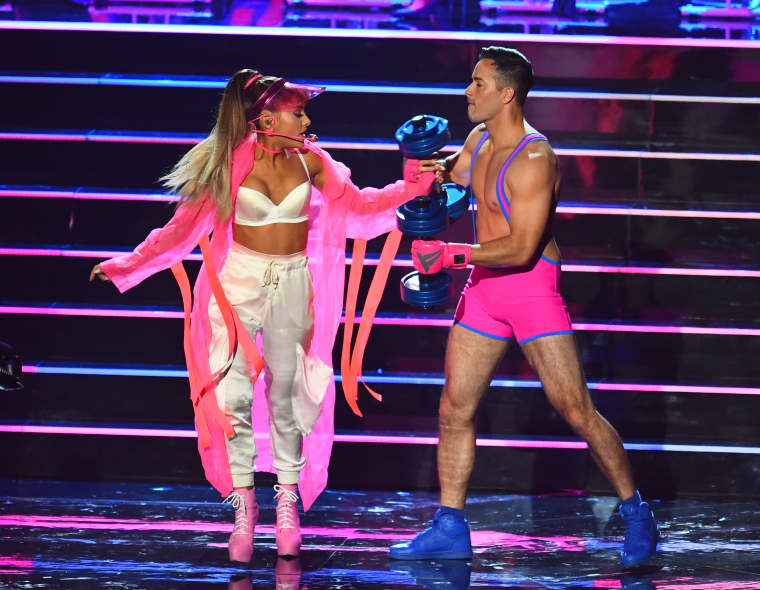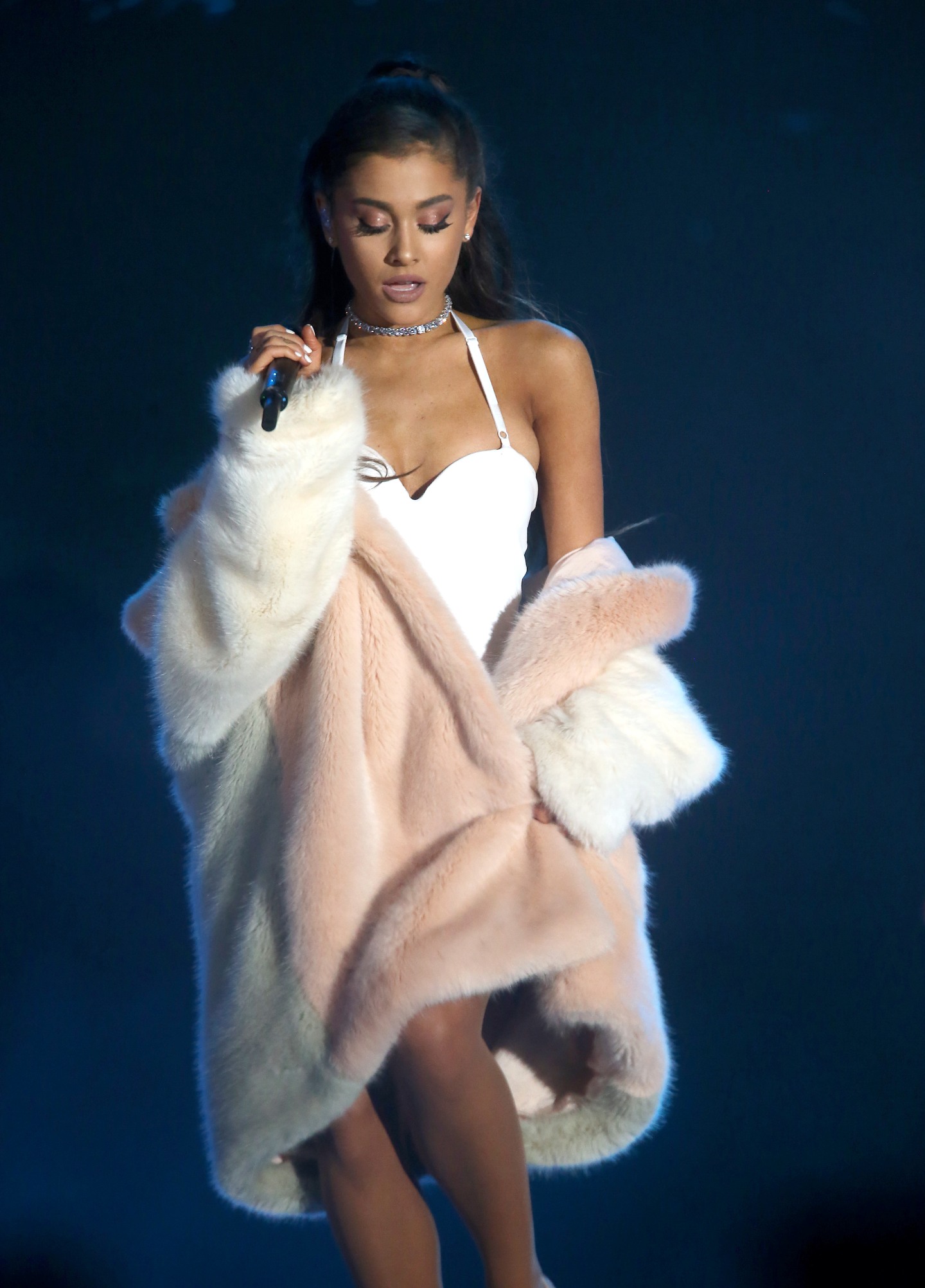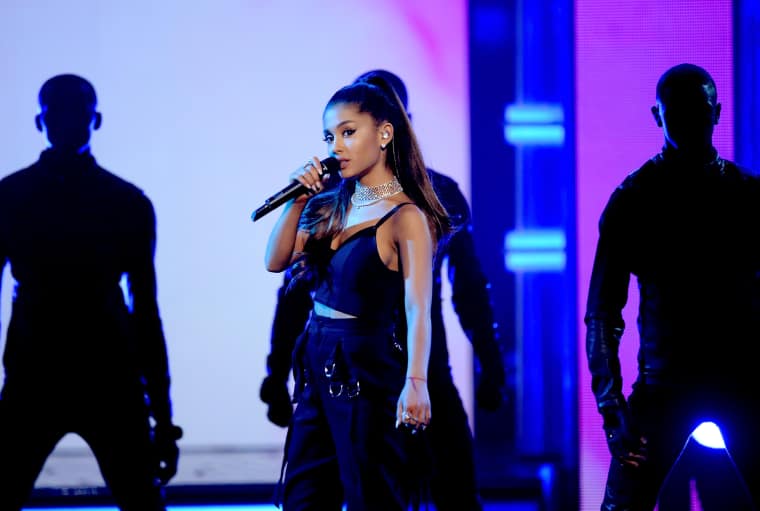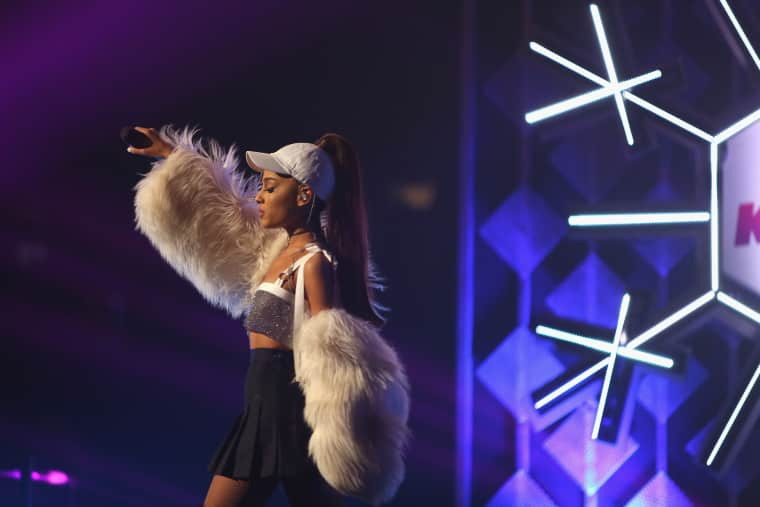 Reinvention is always cute
After years of becoming synonymous with a ponytail pulled tight toward the heavens, Ariana pulled a fast one on her fans. She was photographed on the cover of her first Sweetener single "The Light Is Coming" with her silverly, platinum ponytail lowered to the nape of her neck, and it signaled the beginning of a new era. Ariana addressed the state of her ponytail during her FADER cover story, saying, "Old pony? I don't know if she's that girl. But new pony? I like her. I mean, it's like a Victoria Secret angel without angel wings. It's still her without them, but when she's with them it's like, Ohh, I get it, she's an angel."
Michelangelo's true magnum opus
Ariana attended her first Met Gala this year in an exquisite-as-hell Vera Wang ball gown inspired by the Michelangelo painting "The Last Judgement." It was perhaps her most glamorous moment to date — a pure celestial vision that fit the night's Heavenly Bodies: Fashion and the Catholic Imagination theme to perfection.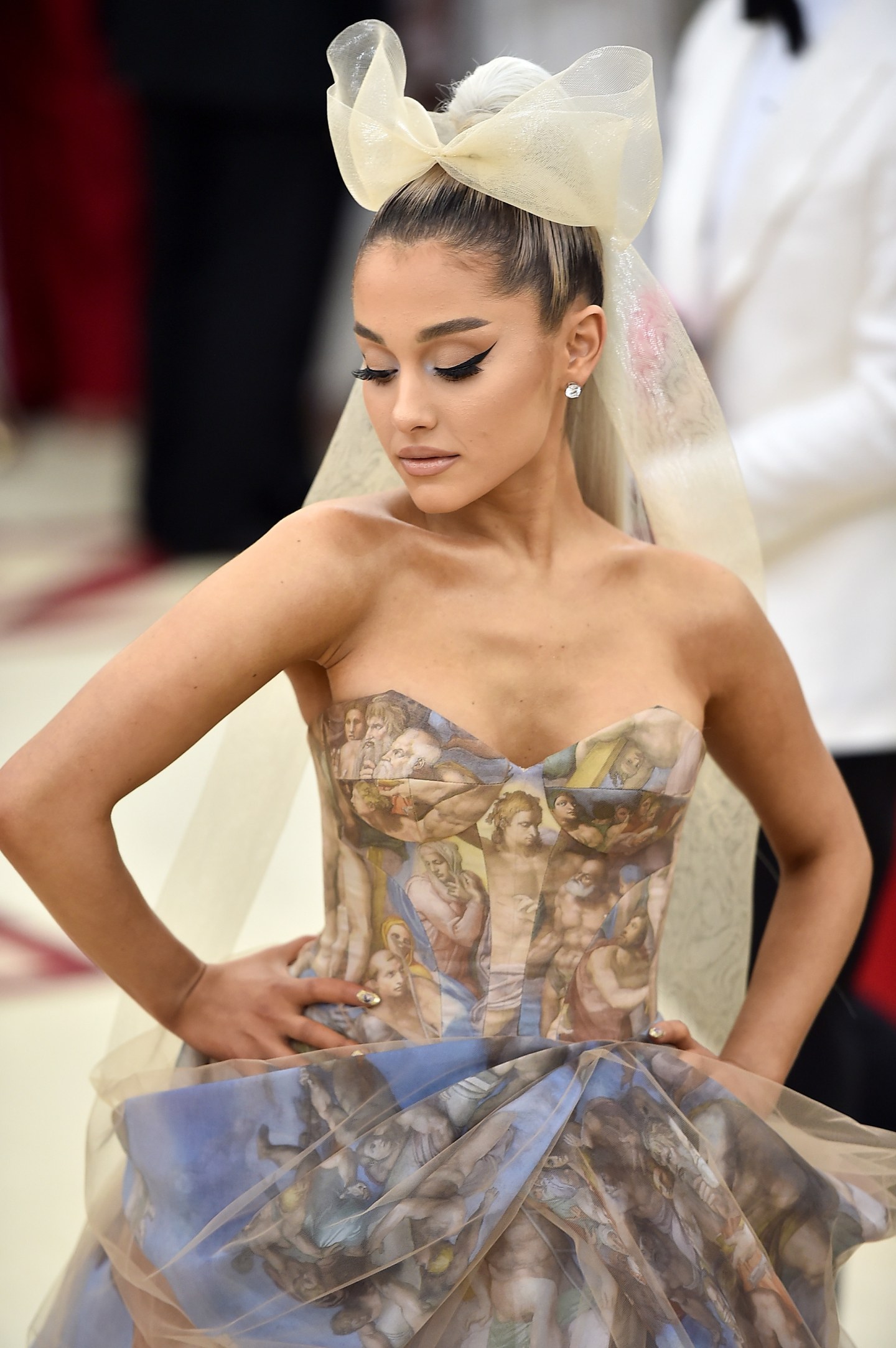 A high ponytail never quits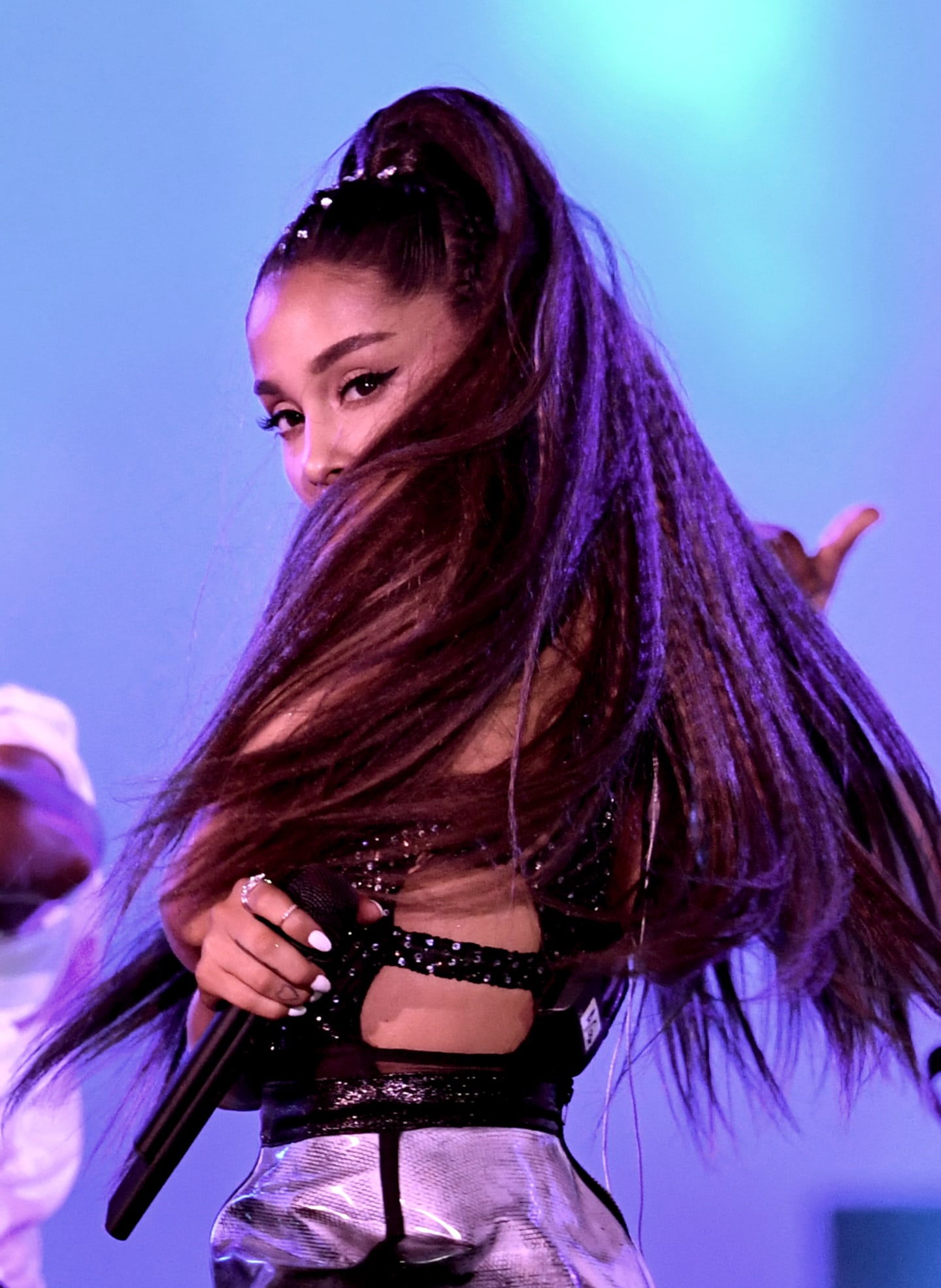 The hardest working ponytail in show business survived four albums, and the Sweetener era has made it stronger than ever. Ariana adds extra versatility to what others might consider a simple hairstyle. Crimp detailing, intricate braiding, expert beading, and more — no two ponytails are ever the same and just like her trajectory as an artist, the hairstyle will continue to compel.