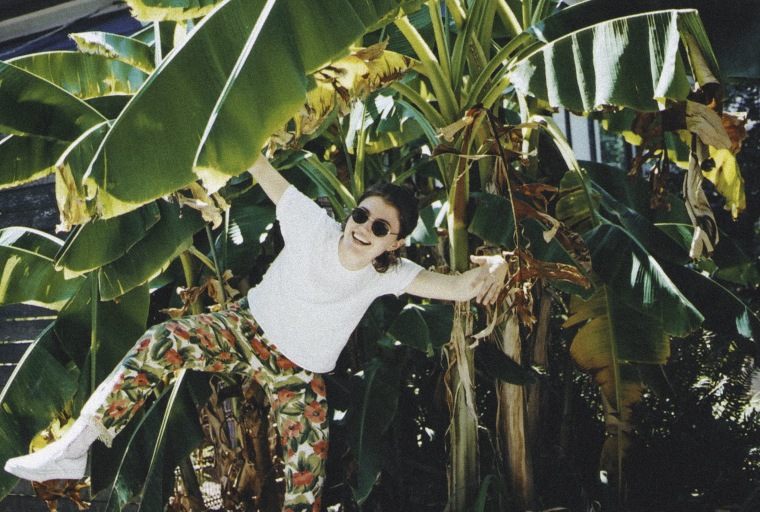 She's originally from L.A. but Maya Bon has that sad, slow, and i.m.o. distinctly Southern voice you find in Cat Power, Angel Olsen, or one of my new favorites, Kate Teague. Even when the song gets big around her, she's got her own gravity.
On Sleep, her band Babehoven's debut EP, she sings lovesick songs of being kind but kinda exhausted — "I should sleep all day long and buy some new swimsuits online," or this one that I relate to very highly: "I would be forever grateful if you paid for my flight to get out of this country."
Lots of times I look at property in Belize, in the jungle where you can buy a concrete house. The internet is probably bad. Good Cheer Records, who'll release Sleep this Friday, August 17, are thankfully doing a compact disc, though. Fly me out with a walkman, I'll listen to that.