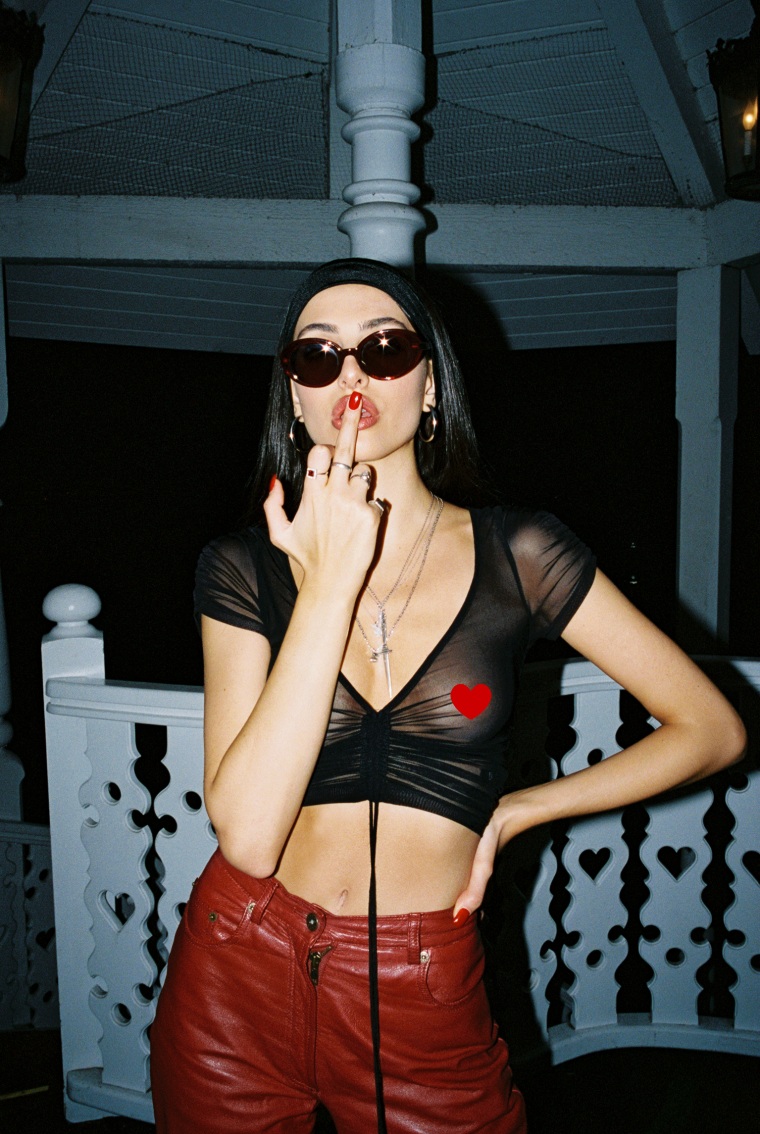 I can't believe that summer's almost over. What a sneaky, wet, depressing-ass season this has been. Here's a nice little salve: Saya's "Played Out," an irresistible, uptempo tune with a crazy-danceable hook, from the Toronto singer's forthcoming Sugarcoated EP. You wouldn't know it immediately, but it's actually a break-up song: "I don't want you/ That's just how it played out," she sings, almost nonchalantly. So in addition to staving off your here-comes-autumn blues, let it soundtrack the end of a summer fling or something.
"The original demo sounded a bit slower with less production and an overall sadness. At the time I wrote it I was going through a tough break-up. A couple of days before I wrote the song, I had called my ex after a night out at 4a.m… we weren't talking and I had some things I was bottling in that needed to come out. The next morning, I was just at a point where I had said what I needed to say and I did not want to apologize for the way I was feeling," Saya explains.
She adds: "The song basically highlights the series of conversations we had, with the direct words we exchanged. During the relationship I was still learning to love myself and there were many times where I allowed my ex to make me feel insignificant. I love this song because I watched it grow into something powerful and renewing in a sense. The song is a celebration of being able to accept that the relationship was done and being able to let it go."
Listen to the track below.
Saya's Sugarcoated EP drops September 6.