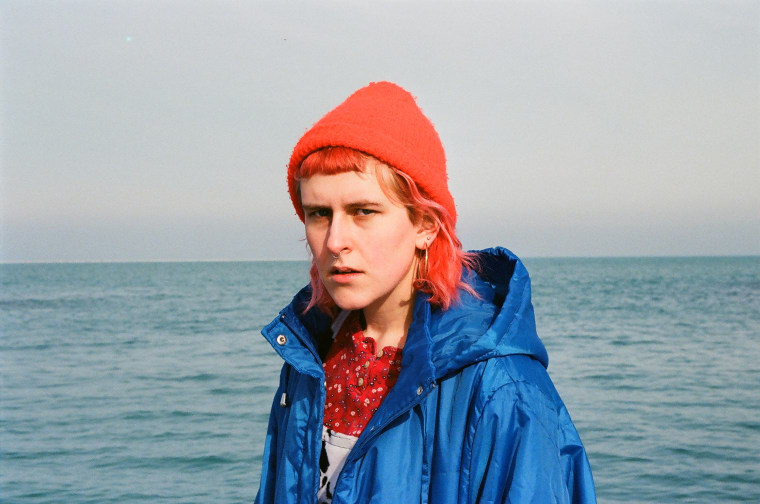 Who are they?
Name: Lala Lala
Style: Defiant, indie rock that wears its heart on its sleeve. Most of the time that sleeve is also bloodied, and ketchup and spit-stained.
Location: Chicago, IL
Why should I listen?
There's this part in Lala Lala's "Fuck With Your Friends" that makes me feel like a little fly buzzing around songwriter and singer Lillie West's ears, listening to her talk shit about a boring conversation mate: "I drink more than I want to / 'Cuz it makes you easier to talk to / And what you're saying is boring." It's funny, and much of West's material is like this: clever little comments that feel too — inappropriate? honest? cruel? — to say out loud in real life.
Her songs are melodramatic, mischievous and messy, with the swells of fuzzy guitar acting as the barrier containing her energy, and the springboard launching her headfirst. Sometimes, the music can seep into petulant-child territory, (the song "Bed," is just West shouting: "I don't wanna go to bed!" over and over), but I welcome it; In our most unwieldy moments, we are also the most open, and the songs from Lala Lala is visceral listening.
Their newest song, "Destroyer," of the forthcoming The Lamb, is one of their most accessible and outward-facing; West is at her clearest, gliding through the waves of guitar noise rather than thrashing among them, and when she sings here it does not feel like the words are meant for herself. Still, the emotional punch remains, wound up in a shouty chorus that, when it hits, feels like a baseball bat to the gut.