Kingston's coaster buses rule music on the road
Reflections on the intersection of music and transit in Jamaica.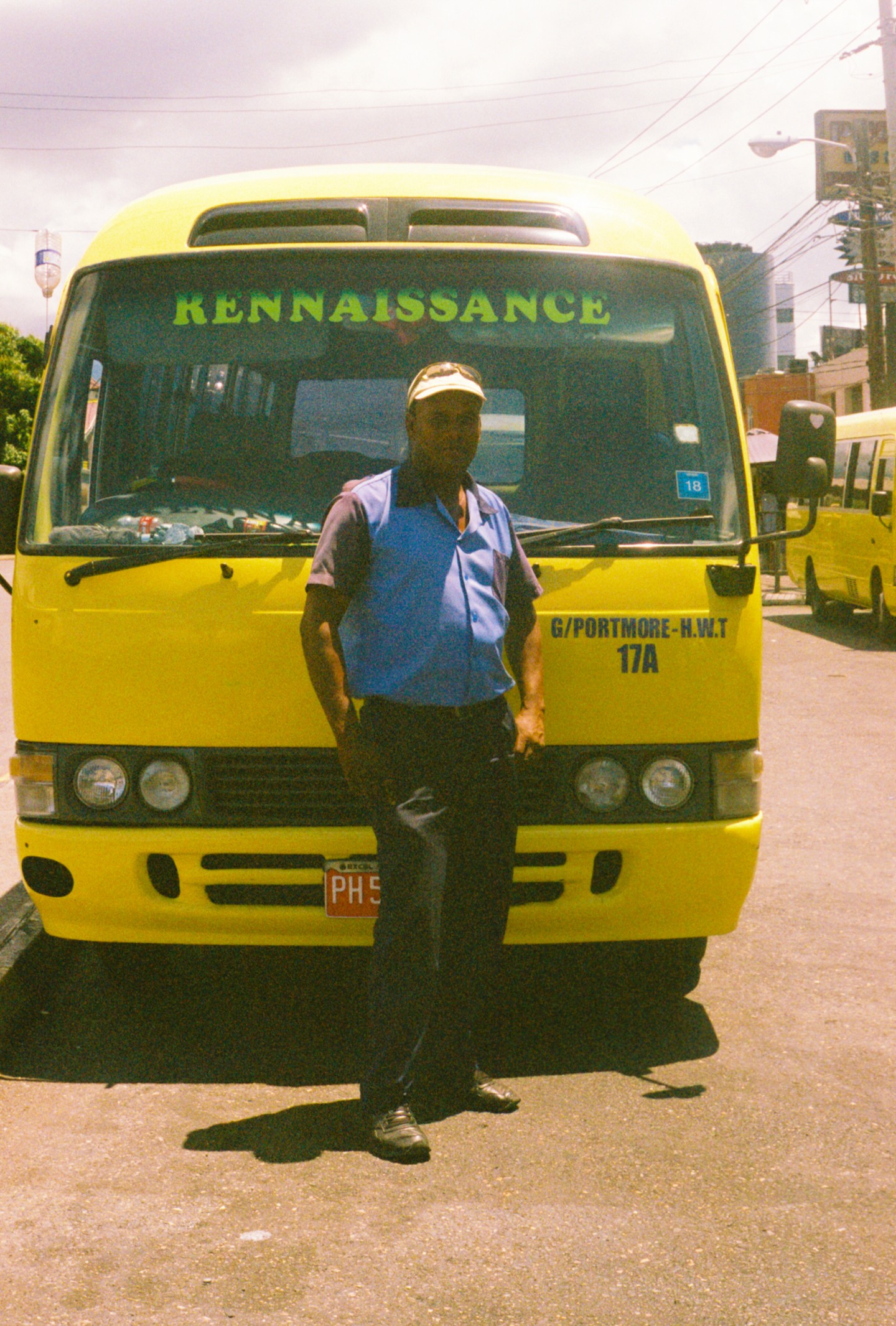 I find sanctuary on public transportation. Buses and trains may not strike as the ideal place to find solace but, for brief moments in my day, I'm able to indulge and listen to music mostly uninterrupted. Sometimes the track is good — too good — and I so badly wish I could share, letting my gems fall on someone else's ears. On occasion I catch a fellow rider's glimpse and we exchange a smile or nod, affirming our overlapping journeys.
One of the ways I've been able to experience music and music culture outside of Toronto, where I live, is by using public transportation when I travel. With their own culture and politics, transport lines often act as the the veins of a city, keeping its citizens connected to the places and cultures that guide their lives. Commuting in Jamaica, for example, is a communal musical experience. The nation's capital of Kingston,with a population of about 662,426 people, and its surrounding cities are serviced by the government-operated Jamaica Urban Transit Company (JUTC), whose fleet sports yellow Volvo buses. In 2009 when 50 new busses were added to the system, they included "state- of- the-art music systems," among other new features. But, for the most part, they stayed tuned to a public broadcasting station that Minister of Transport and Works Mike Henry said would "keep the airwaves clean and provide information."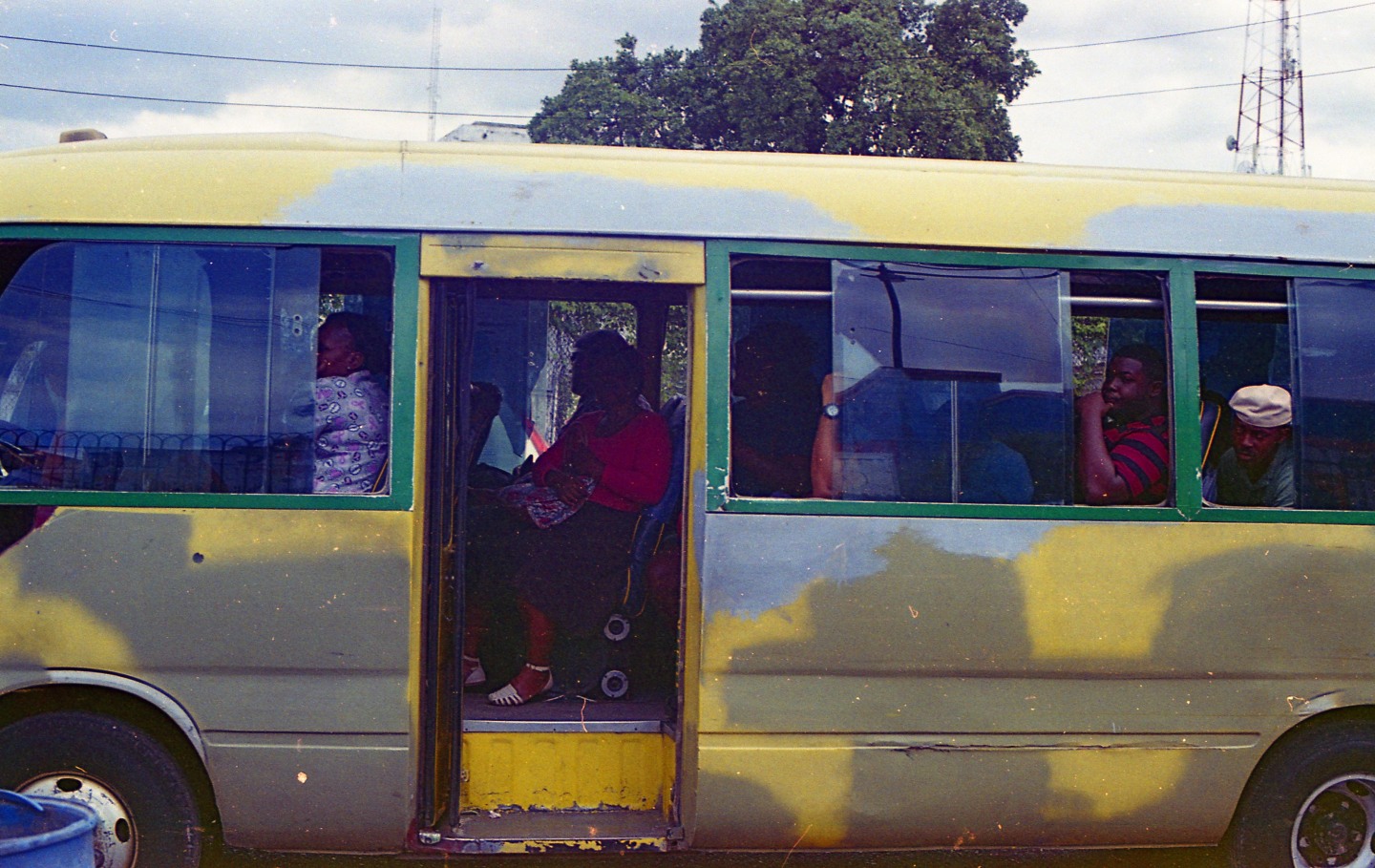 An alternative way to commute —primarily out of convenience — is by way of coaster buses. Kingston's coaster buses are informal modes of transportation that adopt the routes of JUTC busses, something akin to the dollar vans of Brooklyn. These vehicles, captained by drivers with eccentric methods of navigating Jamaica's often congested streets, run more frequently and get you to your destination much faster, albeit due to sharp turns and abrupt stops. The Toyota-manufactured coasters that zip down roads comfortably seat around 10-14 people but buses often exceed their capacity, with some patrons standing to fill up as much space as possible.
Mainly because of the hilarity and animated personalities of the bus loaders and fare collectors, coasters are my preferred way of getting around Kingston. My usual commutes are in and around Half Way Tree, the business district in the capital that is home to the expansive Half Way Tree Transport Centre bus depot. Street vendors, students, business people, and government workers line the intersection of Constant Springs Road and South Odeon Avenue. At its busiest hours, it's a space concentrated with elements of uptown, midtown and downtown culture. People yelling, cars honking, and the lingering scent of Tastees or Bad Dawg Sausages become the backdrop to people either trying to get a dollar or on their way to making one.
Behind the Transport Centre on Hagley Park Road is where the coaster buses load and unload their passengers. Like the JUTC buses, coasters are yellow with their respective route numbers listed on the front and back. But the busses with the most character are painted in vibrant colours or are adorned in dancehall lyrics and illustrations of full-chested, big-battied women.
Coaster bus transportation is bound up in music.
In other major cities like London and Toronto, transit rules and regulations require patrons to minimize the space they take up. Scented food invokes stares, reserving a seat exclusively for your bag is a hard no, and playing loud music is a major faux-pas. However, on Kingston's coaster buses, the private is made public and commuting becomes a mutually shared experience. The soundtrack of coming and going is dictated by the driver and other bold patrons who are in conversation with each other as they attempt to set the mood for the venture to their final destination.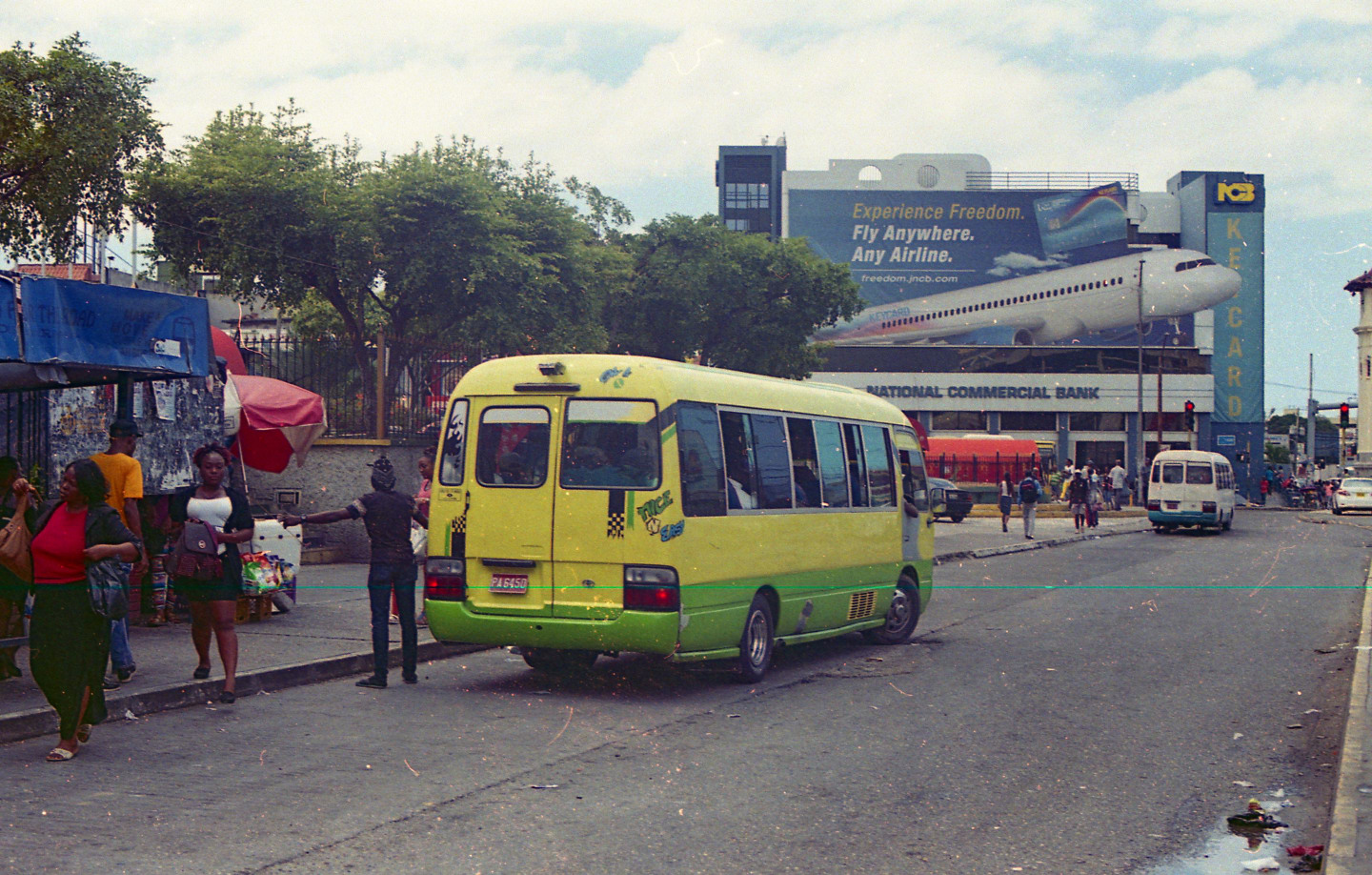 Patrick Wilson, who owns two buses, is no stranger to this dynamic. His bus, which he's named Renaissance, drives the 20A Greater Portmore route that goes in and around Portmore, a city just east of Jamaica's capital, before heading into Kingston to restart its route in Half Way Tree. "The younger generation, they listen to the 2000 music like Kartel, Alkaline, Popcaan, but the older heads dem, more mature people, dem mostly listen like Cocoa Tea and Bob Marley, you know, culture singers like Chronixx," he says. Wilson animatedly reenacts the passengers on the bus. "Even sometime they have a ting named boombox. A lot of people come with their boombox and play raw music. So you know seh people say, "Lock off dat!"
These kind of exchanges are indicative of the entire science of coaster buses and their small, albeit temporary, music community. When I board coaster busses in the mornings, the sounds of reggae and hymns permeate the air. Closer to the late evening, when people are heading home and the demographic of patrons who are on coaster busses are mostly younger people and older adults too tired to oppose, uncensored dancehall or '90s slow jams become top preference. According to Wilson, "In the morning you can do some old hits like gospel, soul, lover's [rock]. During the day, after 12, we play hardcore reggae. In the evening, like some soul, choir music cause people are going home and need to relax."
On occasion, passengers find unity in a record. "Sometime when they play gospel, sometimes when they play some old '80s and '70s, like Sanchez, a lot of people sing and rock and seh, 'Driva, pull it back again! One more time! Ah dem deh kinda music!'"
Any day in Jamaica can afford you an opportunity to be invited into the folds of the riddims of reggae or dancehall. No matter where you are, no matter whose speakers are blaring, you're bound to buck up inna sweet melody and a vibe; a community connected to and drawn together with the sounds of music, and that's recently been recognized as last year UNESCO added Kingston to its music city network. Though it was a long overdue accolade, it's one that reflects the country's rich music history, one you can feel and hear flowing through its streets and apparent at the intersection of music and transit. In other cities, commuting may very well be the most mundane part of the day but like most things in Jamaica, nuttin nuh guh suh.