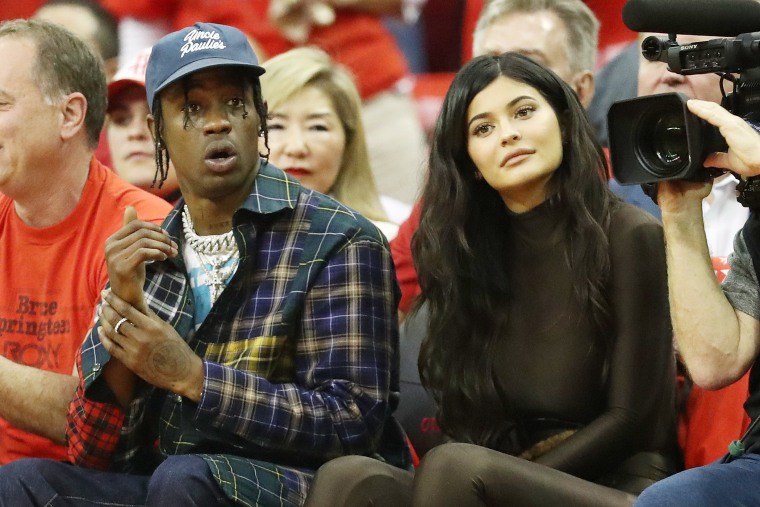 TMZ is reporting Travis Scott and Kylie Jenner will no longer be seated behind Nicki Minaj at the 2018 VMAs. The news comes just hours before the show airs live from Radio City Music Hall on August 20 at 8 p.m. EST.
The move comes one day after Nicki Minaj spoke on Twitter about her album, Queen, debuting at no. 2 on the Billboard 200 chart behind Scott's Astroworld.
But, TMZ reports Scott and Jenner's new seat isn't about Minaj's tweets.
"We're told it's more about avoiding bad optics -- Travis has the top album and shouldn't sit BEHIND the artist with the no. 2 spot -- and not about fear of retaliation or continued beef from Nicki," the publication said.
It appears the couple will now be seated next to Cardi B.