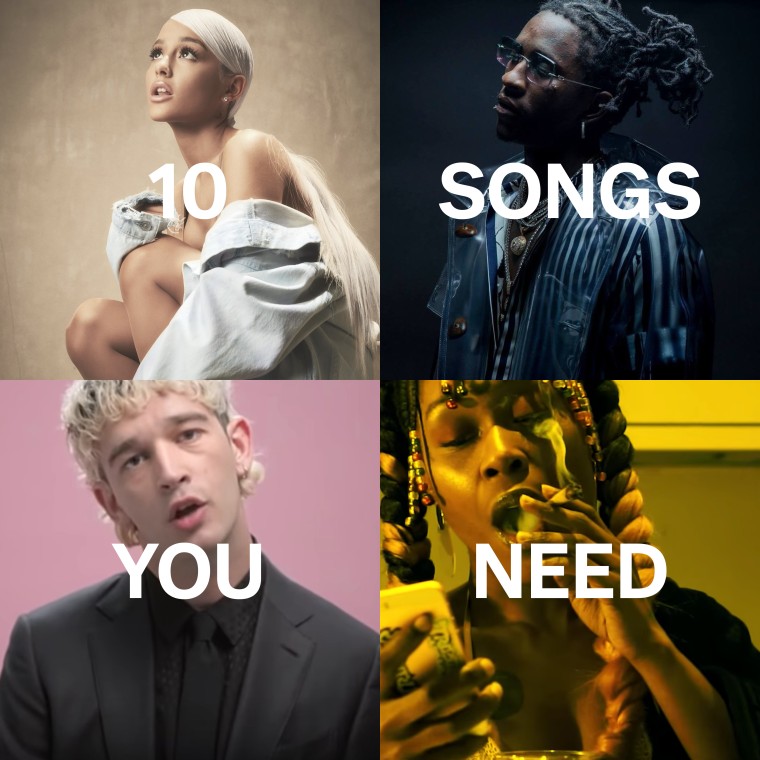 Each week The FADER staff rounds up the songs we can't stop playing. Here they are, in no particular order.

Subscribe to Songs You Need In Your Life on Apple Music and Spotify

Young Thug ft. Gunna, "Chains Choking Me"
Young Thug and Gunna are at the top of their game on "Chains Choking Me," with Thug's creaky adlibs and Gunna's melodic delivery coming together as delightful complements.
The 1975, "TOOTIMETOOTIMETOOTIME"
My coworkers and I agree that The 1975's latest track is heavy Hellogoodbye vibes in that it brings me delightfully back to the autotuned joys of mid-aughts pop.
Z Money ft. Valee, "Still Got Money"
Though Z Money and Valee share the same "Womp-Womp"-reminiscent rhythm here, they still manage to flex their own styles: Valee's is more like a dance, and Z Money like a chilled-out swagger.
Christine and the Queens, "5 Dollars"
Christine and the Queens will make all of your kink dreams come true in this lowkey horny bop that doesn't sound sexually charged but it totally, and gloriously, is.
Kurt Vile, "Loading Zones"
"Loading Zones," filled with Kurt Vile's signature windy storytelling and electric guitar work, is a captivating return for the artist's first solo song in three years.
Kodie Shane, "Sing To Her"
The mischievous edge that lives in Kodie Shane's flow effectively bumps the sensual factor of "Sing To Her" up a thousand notches, and I can't get enough!