Mike WiLL Made-It and Slim Jxmmi donate $100,000 worth of scholarships to recent high school grads
The Making Wishes Matter Foundation scholarships benefits 10 recent graduates.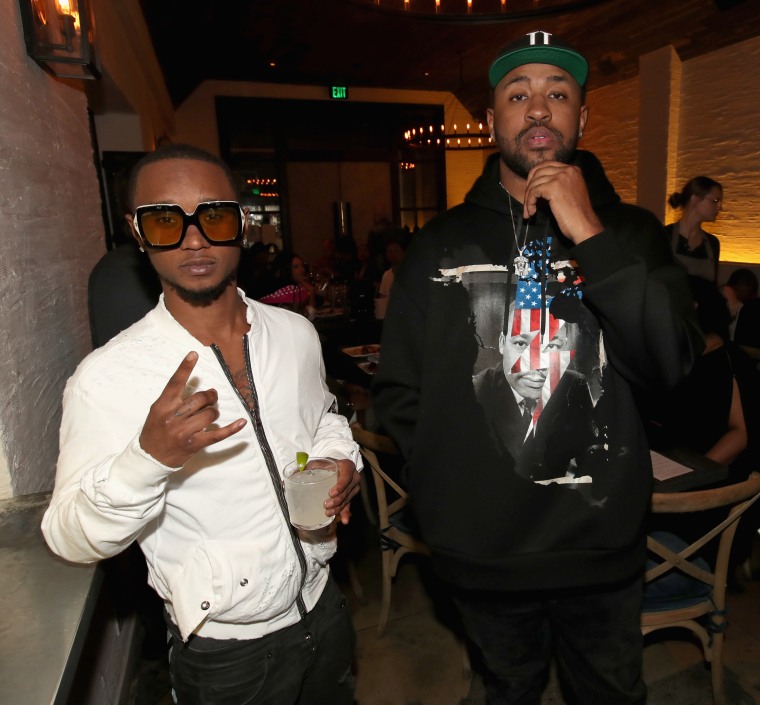 Mike WiLL Made-It and Slim Jxmmi are helping ten recent high school graduates pay for college.
The Atlanta-based artists are awarding $10,000 college scholarships to 10 students throughout the country through the Making Wishes Matter Foundation. According to a press release, the organization strives to "make an impact in WiLL's community by empowering young people to discover their talents. In addition, the foundation is dedicated to assisting less fortunate families and granting the wishes of individuals within the community."
The schools the students will attend range from Clark Atlanta University to San Diego State University. The recipients are set to major in a variety of subjects, including biology and English.
Here is the full list of scholarship recipients:
Mike WiLL Made-It Scholars:

LaNia Calhoun
Hometown: Cleveland, Ohio
College: North Carolina Agricultural and Technical State University
Major: Information Technology
Adia Ferrell
Hometown: Woodstock, GA
College: San Diego State University
Major: Biology
Cregory Nance
Hometown: Cordele, Georgia
College: Clark Atlanta University
Major: Biology
Ethan Voss
Hometown: Tracy, Minnesota
College: University of Minnesota - Twin Cities
Major: English
Kennedi Wilson
Hometown: Charlotte, North Carolina
College: Auburn University
Major: Biomedical Sciences
Jxmmi Scholars:
Nancy Castillo C.
Hometown: Hawthorne, CA
College: University of California, San Diego
Major: Environmental Engineering
Neal Dadlani
Hometown: Bloomingdale, Illinois
College: University of Illinois @ Urbana-Champaign
Major: Molecular & Cellular Biology
Morgan McManus
Hometown: Florence, SC
College: Clemson University
Major: Public Health Sciences, Pre- profession Health Studies Concentration
Woomy Michel
Hometown: Orlando, Florida
College: Clark Atlanta University
Major: Biomedical Engineering/Mathematics with a minor in French
Sebastian Pease
Hometown: Racine, WI
College: CSU-Fort Collins
Major: Horticulture