CupcakKe is everything and more
The Chicago rapper on staying independent and gaining recognition on her own terms.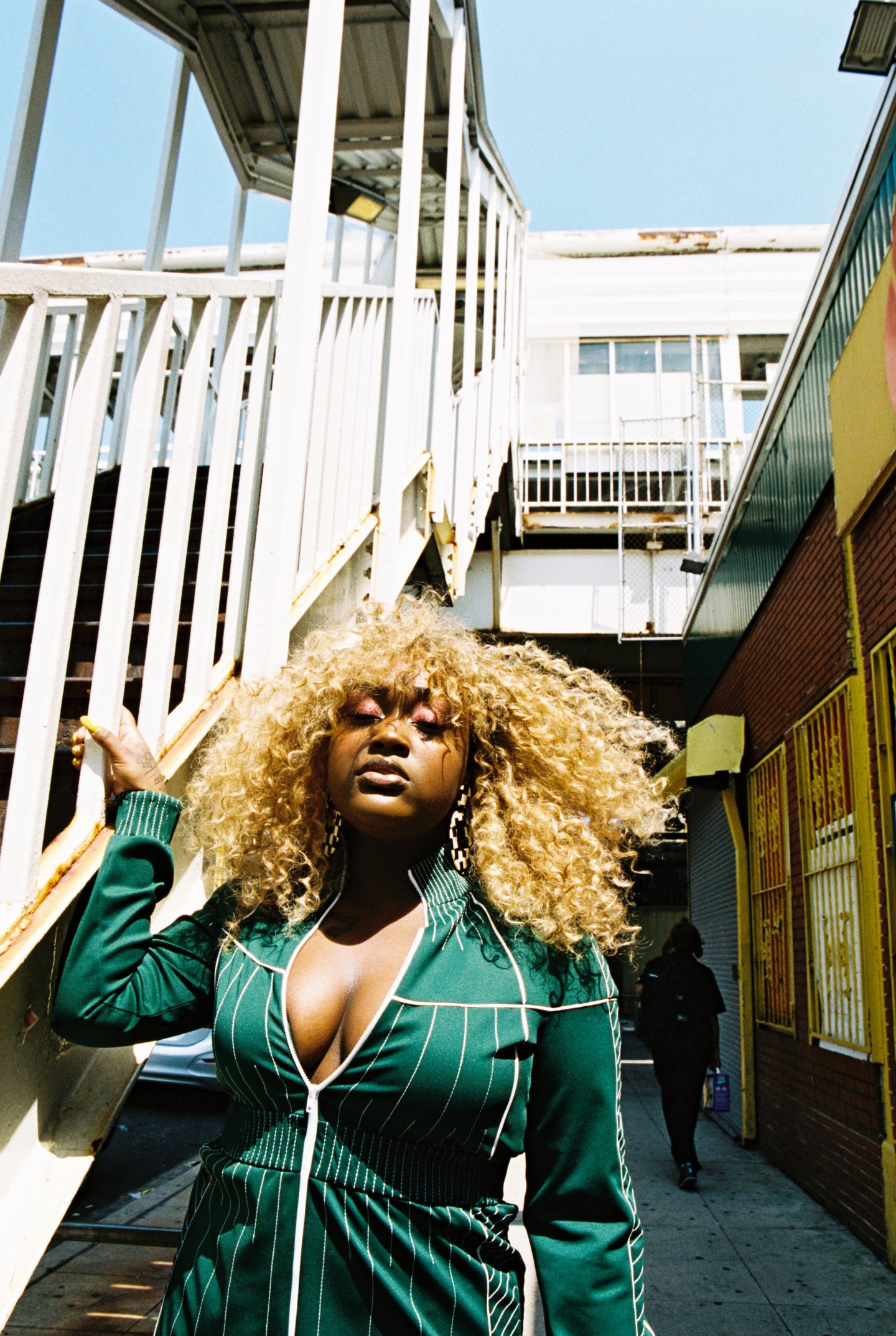 My first glimpse of CupcakKe took me completely by surprise. I was at Lollapalooza in 2017 — the final afternoon of the four-day festival — and I'd spent most of the fest surviving off the free energy bars in the media tents and trying to look cool around Malia Obama. The huge crowd watching Charli XCX perform "Lipgloss" screamed in excited surprise when CupcakKe appeared from backstage, rapping the song's feature verse in a floral outfit whipping in the wind.
After the song was finished, CupcakKe launched into her own "CPR," off last year's Queen Elizabitch. She abandoned her backing track to mock-fellate the microphone for a moment, mugging for a burst of applause before addressing the mass of bodies: "Yo, Lollapalooza, I want y'all to moan with me, OK?" The entire crowd followed her lead, letting out climactic sexual moans on cue. For that moment, it was CupcakKe's world, and we were all living by her rules.
Christened Elizabeth Eden Harris by a mother she describes as her only friend, CupcakKe was raised near Chicago's Parkway Garden. While she first found the stage performing poetry in church, the 21-year-old — who recently visited a casino for the first time on her birthday — has been rapping since she was fourteen. In that time, she's self-released songs on subjects like poverty ("Wisdom Teeth" and "Scraps"), sexual abuse ("Pedophile" and "Ace Hardware"), police brutality, and the legacy of slavery ("Picking Cotton"). On "Jesus," the closing track to 2016's Audacious, she even calls back to her church poet days with a wholehearted proclamation of faith.
Her claim to fame, however, is as the mastermind behind visuals for songs like "Deepthroat" and "Duck Duck Goose," which were so audacious that they were once removed from YouTube for violating their policy on "nudity or sexual content". Over the course of her career, the media has struggled to process the multiplicity of the songwriter behind countless tracks designed for popping your "bussy and pussy" on the vodka-and-popper-sticky floors of gay bar go-go cages. Like someone struggling to read several blurry images during an eye exam, they focus on what they can see most clearly, which is often her carefully curated public image; specifically, a deliriously creative Twitter-troll alter ego named "Marilyn MonHOE," and an IG-thotty-cum-cartoon-character aesthetic accompanied by whipped-frosting pasties and bright-yellow duck onesies with cut-outs where the breasts should be.
"My style is how I feel about the moment," CupcakKe says during a late-night phone call that stretches her phone's battery to the limit. "If I feel sexual, if I wanna show my nipples, I do it. If I want to be all covered up and not showing nothing at all, I do it. It's all on how I feel basically waking up that morning."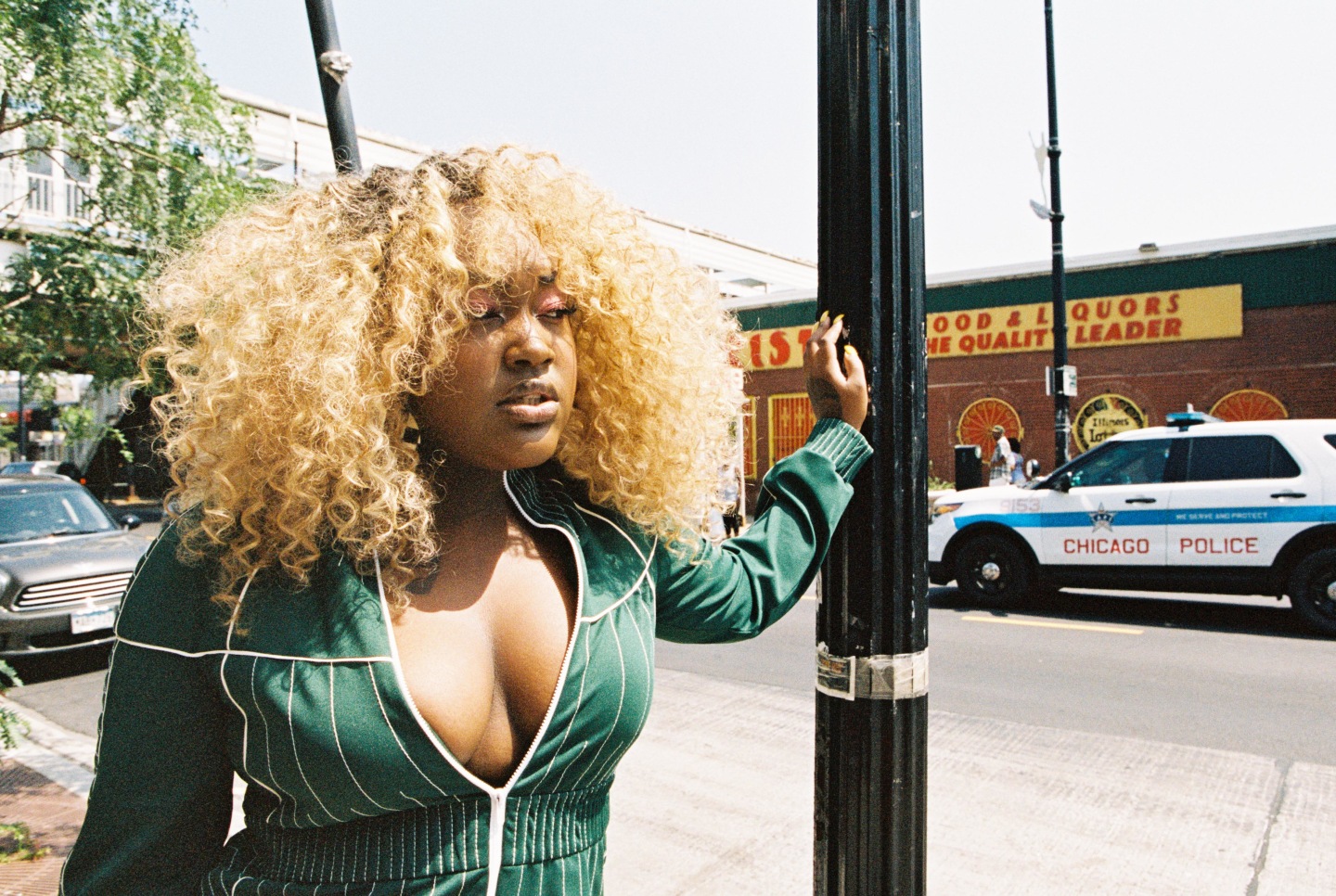 Do you feel like the media overly focuses on your sexual image?
Definitely. I could do the most serious song and it'd probably only get 500,000 views - but as soon as I do something sexual, it's going to get millions of views. It's just like, what the fuck, you know? I'm more than my sexual songs, and I've proven that plenty of times, but the media only picks up on what they want to pick up.
Have you ever felt pressure to change your image, maybe to something less sexual?
Not at all. Everything you see is...just me being me. I don't want to be changed or sugar-coated. That's why I'm here doing what I'm doing—because I want to remain me.
You tweeted once about all the strikes you have against you in the industry. Do you feel like there are certain rules that you're breaking that are holding you back?
Nothing's holding me back. If I'm held back, the only thing holding me back was me. I don't blame this on no one else. What I'm saying was that, in the industry, if you're a light-skinned size two and have got male co-signs going, Yo, go fuck with this and shit like that, you can be the wackest artist on earth. I'm not saying Drake would do this, but let's say Drake said, Yo, I fuck with this new CupcakKe song. People would start fucking with me because Drake said go fuck with this song —t he song could be wack as shit, but because Drake said go fuck with it, they're going to go fuck with it. When you don't got that co-sign, people tend to be like, We don't see her with no co-sign. She's pretty as fuck, but she ain't no size 2, so fuck it.
It's just how the industry is, and it's a sad industry — but it is what it is. I don't blame nobody. I see my worth regardless. Even if motherfuckers don't like me, I'll still be like "Yo, you're still finna go at it," because it's respecting myself. I don't do this for the money — I do this for the love of doing it.
Do you feel pressure to prove yourself?
No, I'm just natural. Whatever I write is coming out of me naturally. There's nothing to prove. Everything has been proven already.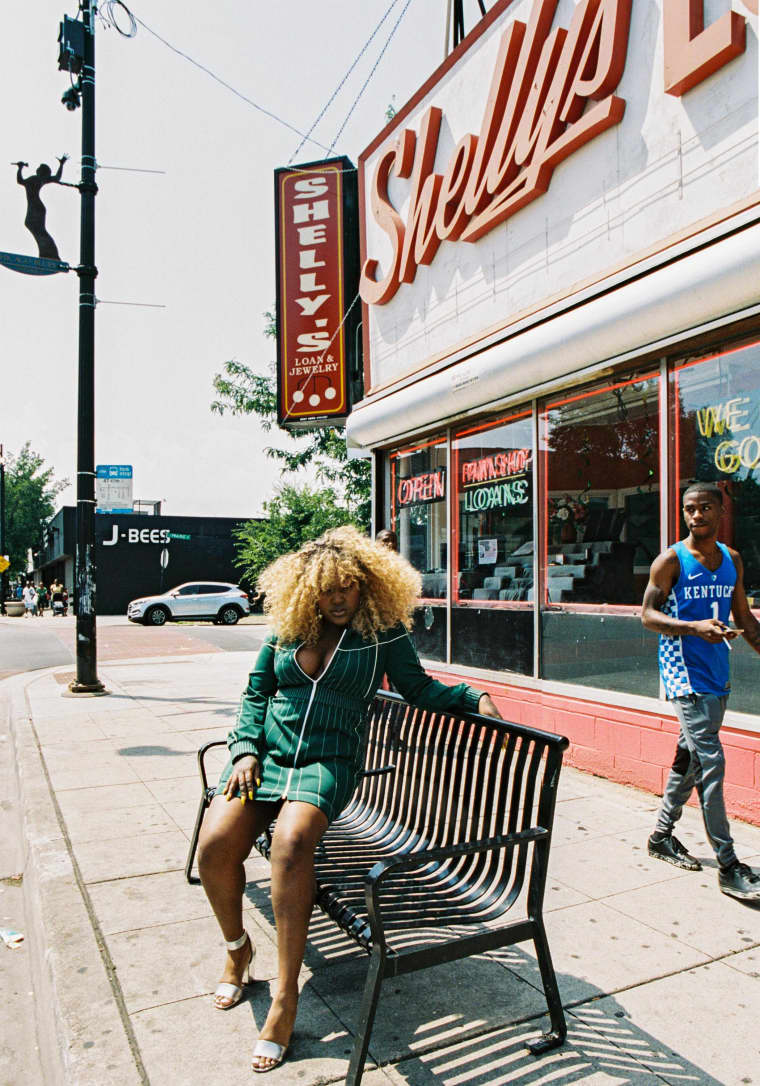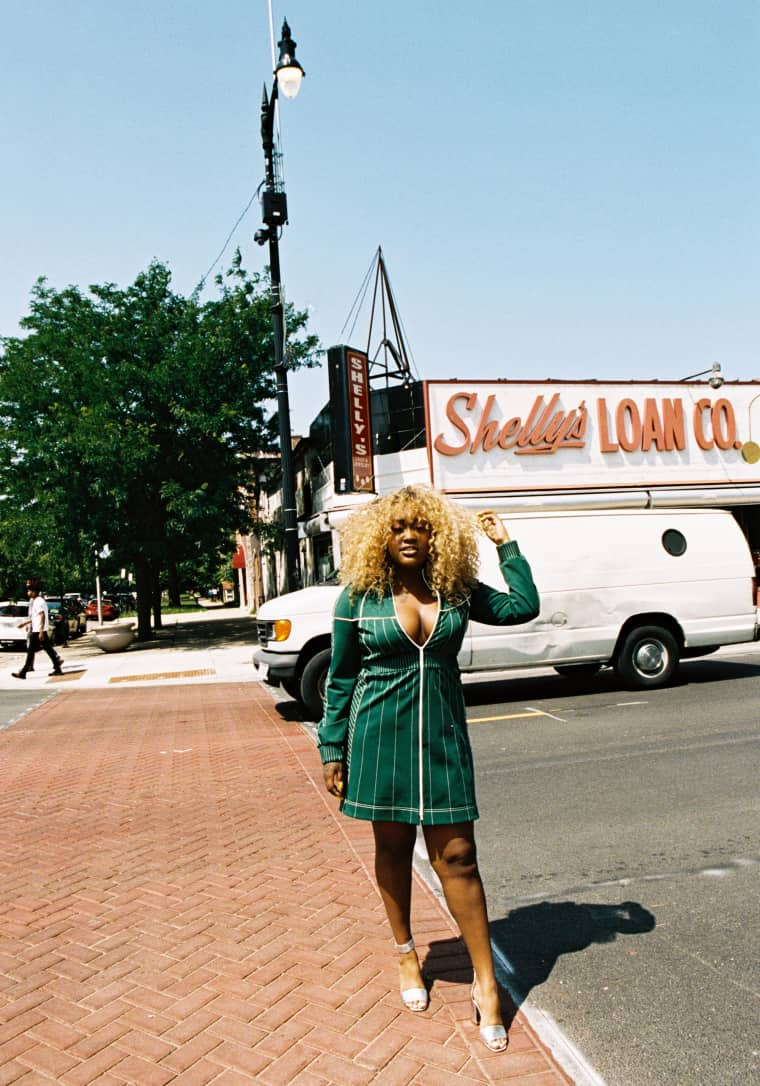 CupcakKe's headspace is versatile and immediately accessible. Whether she's captioning a pic or writing a verse, you know exactly what she's thinking, precisely what she's trying to communicate. Nobody says it like her, and it's a level of candidness that her fans — who she calls "Slurpers" — can't get enough of. A recent Tweet where she implored men to "Wipe yo dick" after using the restroom was retweeted almost four thousand times; an Instagram post that joked she was carrying an umbrella "cuz he bout to shower me with cum" garnered comments like "SLAY BITCH!!!!" and "rihanna and jay z are shook."
But even as Slurpers deify CupcakKe, it's clear that what makes her the object of their adoration is her acceptance of themselves, exactly as they are. Lyrics like "Boy on boy, girl on girl / Like who the fuck you like, fuck the world" on "Crayons," from her 2018 album Ephorize, provide the validation they seek. "She has a huge, devoted support system in her fans, and they're always willing to do whatever it takes," says visual director Brandon Holmes, who's filmed over thirty CupcakKe videos. "For the "Fullest" video, some of those kids flew in from other states just to be a part of that — we just made a quick flyer [that] she posted on Twitter." In less than an hour, there were hundreds of replies.
"Tropical, tropical, tropical, bitch, I am sicker than most of these hospitals," Harris rhymes as she weaves through extras in sunglasses, bikinis, and florals in the "Fullest" clip; the mood is overwhelmingly queer, as three open mouths converge in a kiss — a surprisingly tender moment compared to, say, mock-sexual acts between CupcakKe and phallic food like corn on the cob. It's full of warmth, light, and self-love, all fluttering eyelashes and flowers in hair, neon pansexual lighting, fluorescent acrylics, and inflatable flamingos. The beat is horn-heavy and horny, more Miami than Marquette Park.
"With so many people, it essentially just turned into a really big house party in this tropical home that we'd rented out for the day." Holmes says. "CupcakKe ordered 200 wings from Harold's to feed everybody. So it was a good time."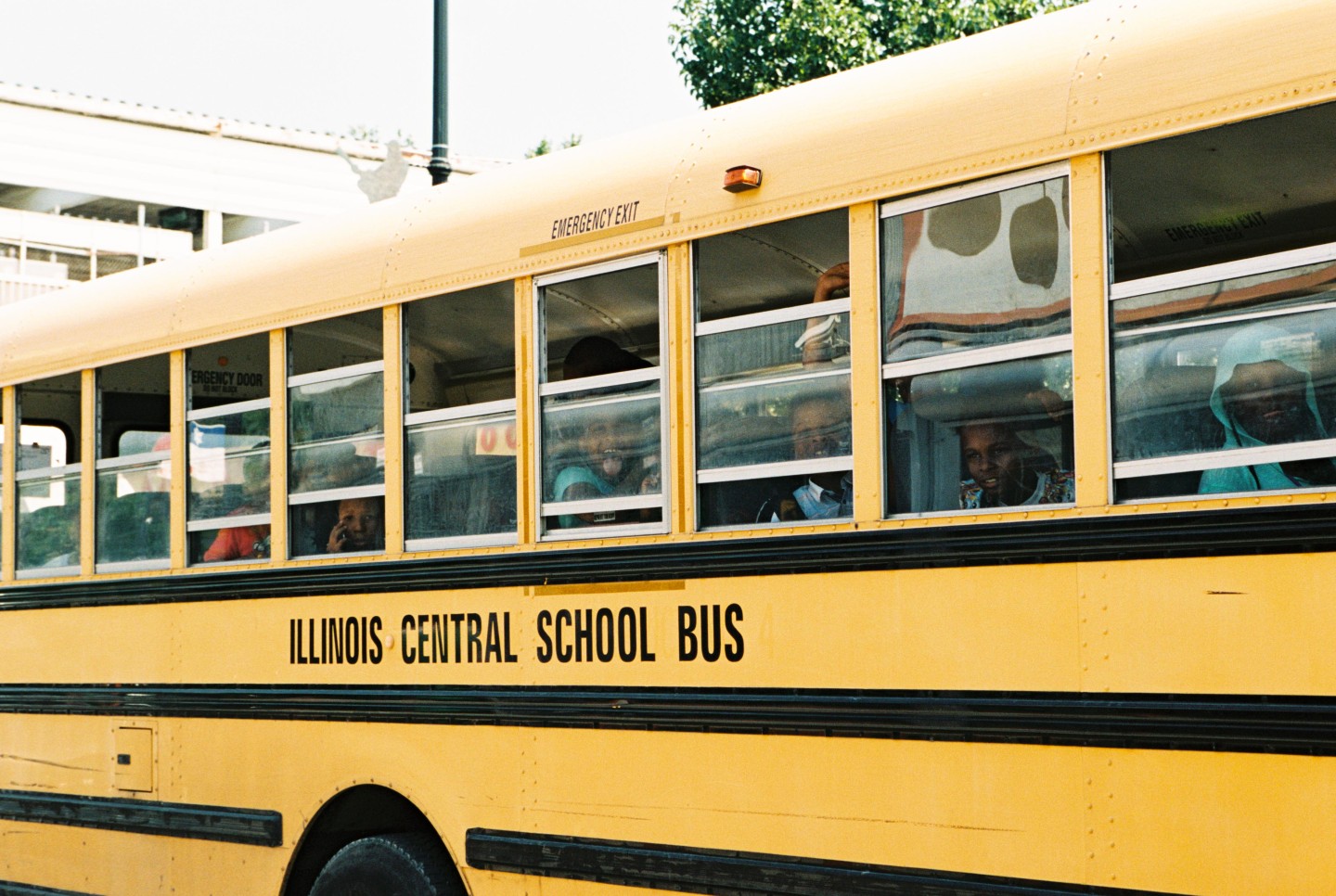 Was it a surprise when your music caught on in the gay community?
Not really. You know, I'm actually gonna take that back — [it was a surprise] when my music even blown up, regardless of who it blew up for. Realizing I had gay fans wasn't a surprise, because I have gay friends. It's not like, Oh no, you're gay? Stay away from me! Hell no! Like, Let's hang out. Most gays are cute as fuck. I always tell everyone that.
Do you feel like it's important for listeners to have someone like you who's so vocal and outspoken about your support of the gay community?
I'm an open book. People seem to like people that are very open — accepting, and not rude. I understand your story because I have a story too. I'm not a part of the LGBT community, but I feel as though I am, because when someone tells me their story about what they've been through, I tell them my story. Even though it's not an LGBT story, it's still a story.
Is there anybody you'd love to work with that you haven't worked with yet?
Chance the Rapper and Rihanna. Chance the Rapper, because he's independent, and I love the independence of him. And Rihanna because of her sexuality and how she just goes out and wears her nipples out. I felt that truth back a long way. So yeah. Those two.
You self-release all your own music, and I feel like you should really get more credit when it comes to that. Do you feel like you get enough credit for being independent?
I feel like people notice and say, Oh, we're not going to talk about that. These labels don't want to give credit where credit is due to something that would take money out of their pocket. They don't want to be like "Yo, this artist, CupcakKe, she did every fucking thing for herself and just owns the fucking world, yo go listen to her music, go do this, go do that."
You want to know why? Because if the world sees "Yo, she's doing it independent, fuck the record labels," they don't need a record label. I'm taking money out of their pockets, so of course I'm not going to get the credit. When they see people who are like me and Chance — that build the shit ground up, ourselves, no labels — they hide it. That's how Chance said it in [his song]: there's one more label trying to stop me, that's just what it is.
In the "Homework" intro, you said you turned down three deals. What would it take to get you to say yes to a deal?
I mean, come with $10 million or more. I ain't doing none of that, I ain't signing none of that. I'm self-made. I did it all. I've already got bread, I already earned my success. So therefore, I need double of what I've got. Like what he said, like I don't want no $250,000 advance. I'm not impressed by none of that.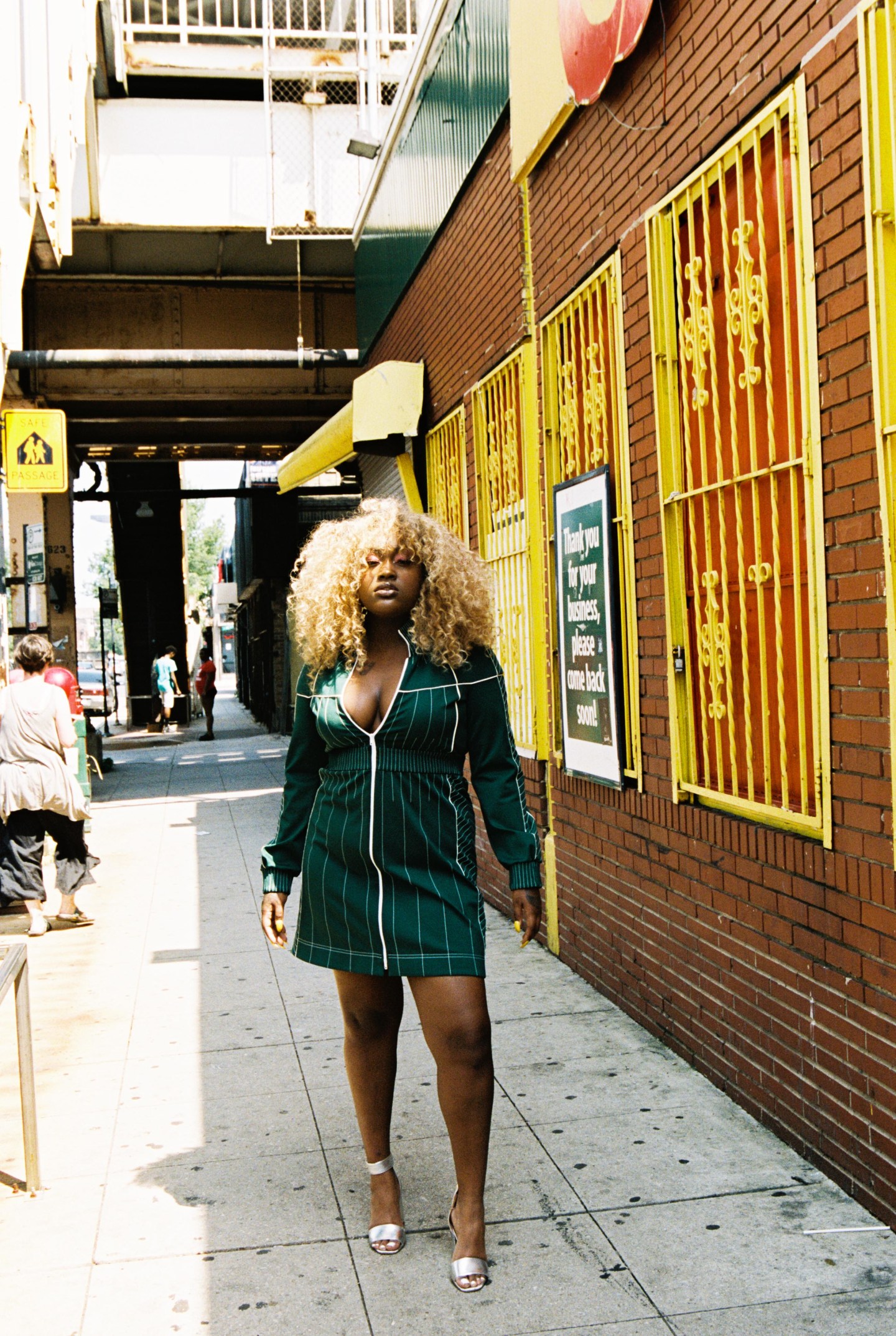 Harris has proven to be as loyal to her army of young, gay, internet-savvy fans as they are to her. "I came from nothing," she emphasizes. "Why take the people's money and not give back?"
She dreams of someday opening a homeless shelter, to both honor her time spent sleeping in shelters and give back to the community that's facilitated her success. She periodically offers to pay bills and rent for Slurpers in need, and once netted headlines for reaching out to a gay teen who'd been kicked out of his house in order to secure him a hotel room.
"Take it from me, someone who lived in shelters and now, you know, got six figures in my account," she advises. "You just have to be patient. The struggle is temporary. Whatever you're working towards is going to come, you've just got to be patient. You will see six figures, you will see whatever you want to see. You'll achieve it. Just be patient."