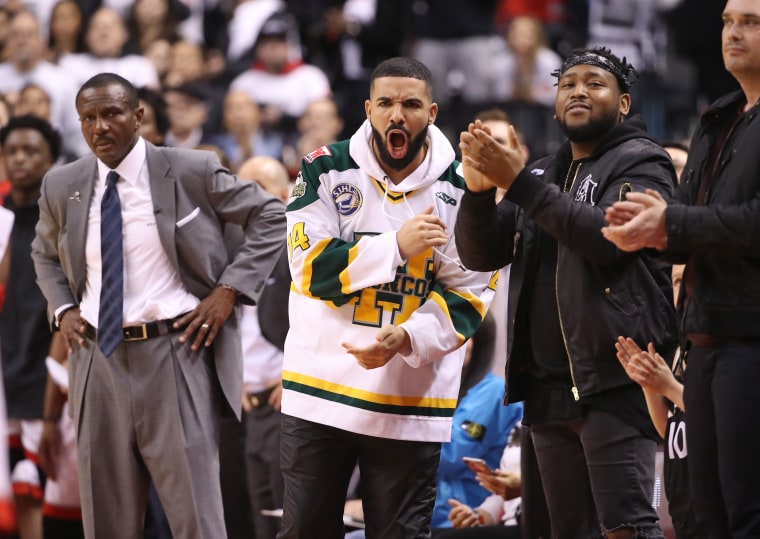 Drake made a rare political statement during a show in Toronto on Tuesday night. The homecoming date of the Aubrey and The Three Migos tour saw Drake praise his city before explaining how he wishes their neighbors in America were in a similar position.
"I'm forever grateful, everywhere I go, I carry the value of this city with me," he said. "Every night that I go and I do a show in America, I tell them, 'This is how the world is supposed to work.'"
He continued, "You see, tonight, we got 17,000 people inside one building from all races, from all places, and all we are doing is just listening to music, and smoking and drinking — and enjoying our lives. And I want you to know that that's something that I learned right here in Toronto."
Drake speaking about how much Toronto means to him tonight in Toronto. #AATTM pic.twitter.com/dRduEbgR5Y

— Word On Road (@WordOnRd) August 22, 2018
Drake and Migos were initially due to perform in Toronto on Monday night but postponed the date "due to circumstances beyond our control." The dates had already been rescheduled once before.
The Toronto show also saw Travis Scott join Drake on stage during his headline set. The pair performed "Sicko Mode" from Scott's new album, Astroworld for the first time.