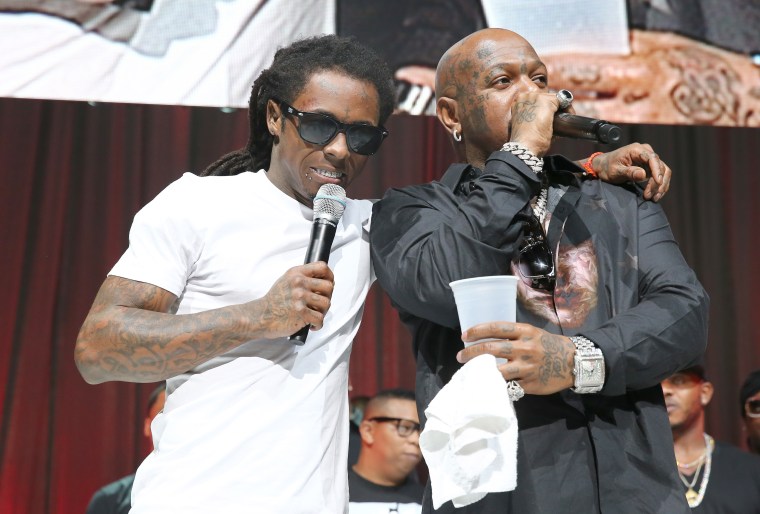 Birdman made a public apology to Lil Wayne this weekend during the one-day Lil' Weezyana Fest in New Orleans. The pair settled their legal issues in June, allowing Lil Wayne to terminate his contract with Cash Money Records. The rapper had previously been vocal about claims that he was owed money as a result of the dispute.
"It feels amazing to be home fucking with my son, I love that nigga to death," Birdman said on stage during the festival. "I don't know what y'all know but I know what the fuck I know and I know how I feel about what I know. I knew this day was gon' come but I ain't know when it was gon' come. But this nigga right chea? The best nigga, the realest nigga, the illest nigga. And I wanted to apologize to my nigga worldwide."
Lil' Weezyana Fest featured performances from Nicki Minaj, Jeezy, Youngboy Never Broke Again and Torey Lanez.