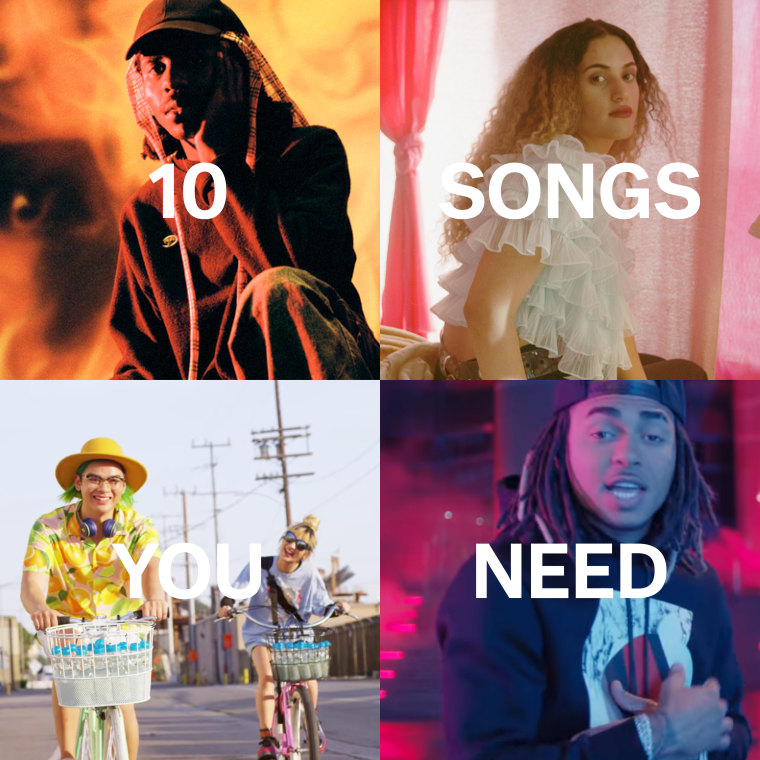 Each week The FADER staff rounds up the songs we can't stop playing. Here they are, in no particular order.

Subscribe to Songs You Need In Your Life on Apple Music and Spotify

Blood Orange ft. A$AP Rocky, Project Pat, "Chewing Gum"
Blood Orange bringing the vibes! "Chewing Gum," with assists from A$AP Rocky and Project Pat, is big horny-midnight-drives mood.
Empress Of, "When I'm With Him"
Empress Of's "When I'm With Him" is optimistic-leaning dance-pop. Though it's about losing the ability to love someone, it still shines radiant and hopeful.
Bad Bunny, PJ Sin Suela, Ñejo, "Cual Es Tu Plan"
The strength of "Cual Es Tu Plan" lies in the distinct styles of Bad Bunny, PJ Sin Suela, and Ñejo — when mixed together, they make this bop fresh and endlessly fun.
Amnesia Scanner, "AS Too Wrong"
"AS Too Wrong," German electronic group Amnesia Scanner's latest, is a wild blend of some truly chaotic sounds: croaking vocals, audio blips, and a beat that bumps regardless!
Soccer Mommy, "I'm On Fire"
If you're having a horny and sad summer, please listen to Soccer Mommy's wistful yet heated take on Bruce Springsteen's "I'm On Fire" — a beautiful cover that will let you know you're not alone out there.
Ozuna ft. Akon, "Coméntale"
Hit play because Akon sings in Spanish and sounds really, really good on this Ozuna track that feels like a little bottle of sunshine.
Laura Gibson, "Tenderness"
Oregon folk singer Laura Gibson's first single in two years starts with a thumping that slowly blooms into a lush orchestra of strings, and her clear voice — it's beautiful.
Shawn Wasabi ft. raychel jay, "SQUEEZ"
Shawn Wasabi's bubbly video game sounds and singer raychel jay's sugar-sweet vocals make "SQUEEZ" an addictive, carbonated pop delight.
Stan Lane, Lor Choc, Kodie Shane, "Want Some More"
Lor Choc and Kodie Shane trade bright, melodic verses over Stan Lane's lush uptempo production on "Want Some More," a grin-inducing song about making bank!
Amir Obé, "Holy Shit"
We're technically past 10 songs now, but we loved the brooding hypnotic energy on Amir Obé's "Holy Shit" that we had to include it.