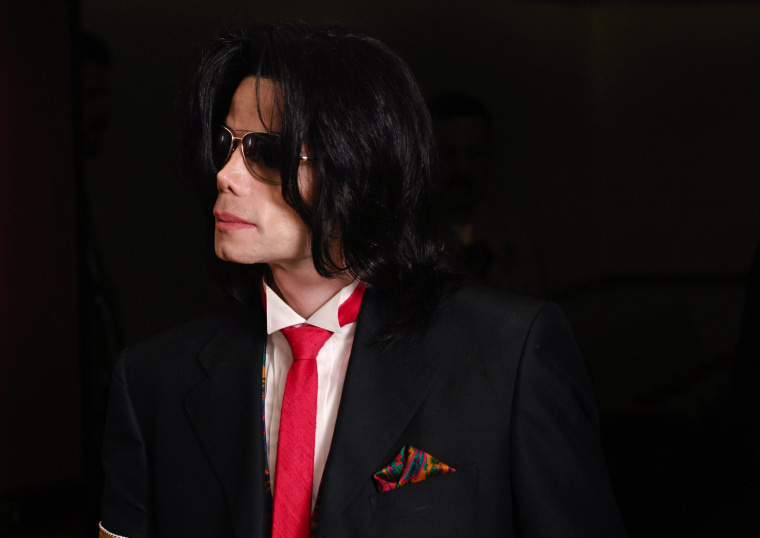 An appeals court has removed Sony Music and Michael Jackson's estate from a fan's lawsuit alleging that vocals impersonating the King of Pop were used on the 2010 project Michael. It was rumored last week that Sony Music had admitted in court to using fake vocals, but the label released a statement denying the claim.
Sony Music and the Jackson Estate argued in court that Vera Serova's 2014 "commercial speech" lawsuit does not apply to them, as they did not know for certain whether or not Jackson sang on the songs "Breaking News," "Monster," and "Keep Your Head Up." Therefore, they claimed, the project's contested album cover and promotional video did not constitute "commercial speech," but fell under free speech protected by the First Amendment. The appeals court agreed on Tuesday, and removed both parties from Serova's lawsuit.
Howard Weitzman, an attorney for the Jackson estate, praised the decision in a statement to Variety. "We had a total victory in the appellate court in the Vera Serova Class Action matter." Edward Cascio and James Porte, the songwriters who worked with Jackson on the songs in question, and production company Angelikson Productions will remain on the lawsuit.
Serova's suit, according to court documents seen by NPR, alleged that Sony Music and Jackson's estate did not have enough verifiable information to confidently state that it was Jackson who appeared on the three songs. In 2010, Weitzman shared a statement signed by "multiple engineers, musicians, vocal directors, executives and musicologists" who believe the vocals are Jackson's.