Vein
Heavy songs for pulling through together.
San Francisco's August Hall is an old space with an art nouveau-style staircase that leads to the green room. Anthony DiDio, the frontman of the Boston group Vein, has cleaned up since his band's set there, sporting a short, curly mop of bleached hair. He's generally in all black and is often wearing a piece of his own band's merch — an at-times frowned-upon practice in punk subcultures. But in recent years, wearing your own band's merch has felt more like an enthusiastic belief in the self than any kind of tacky egotism.
Every night on tour, young fans berate Vein's merch guy to bring back the band's sold-out windbreaker, even as a heatwave envelopes the country. One video of a particularly lively set at last summer's This Is Hardcore Fest features tons of Vein's friends and fans in the beloved garment. "I wanted something for our friends to all have that made them look like soldiers," Anthony says. The footage is hectic, and there's a memorable shot of someone climbing on stage and repeatedly flipping onto their own back. "Everyone should feel welcome to come up and lose their fucking mind," Anthony says. "We grew up in a hardcore scene with a lot of values around friendship and support, and we take that energy. Everywhere we go, we take a piece of home with us."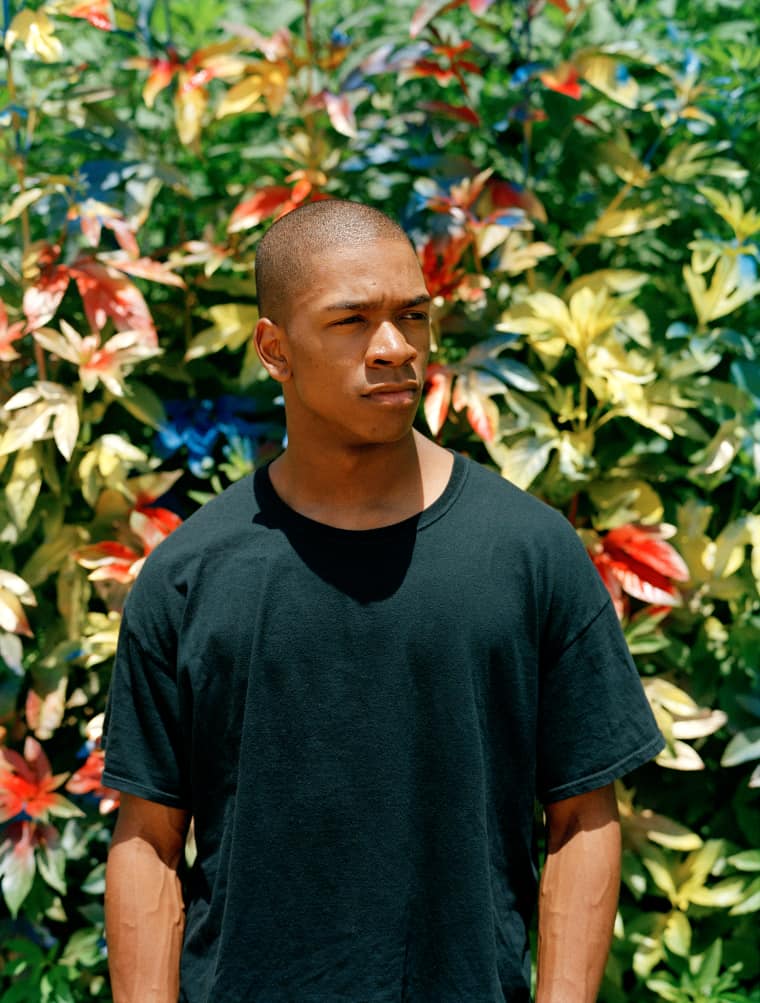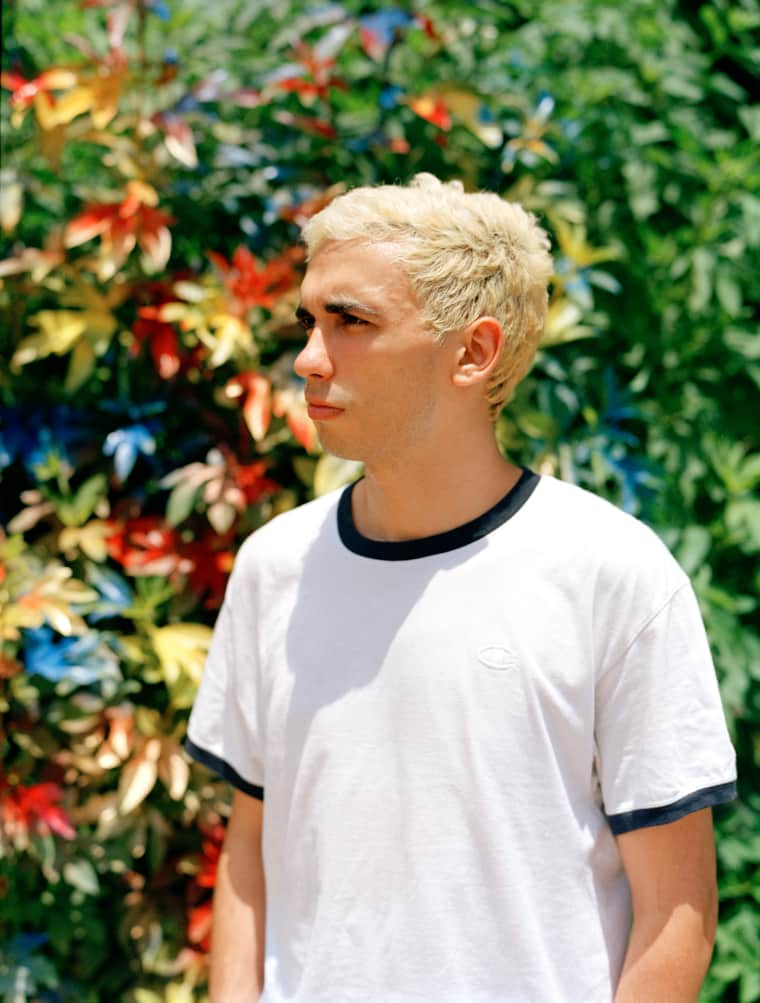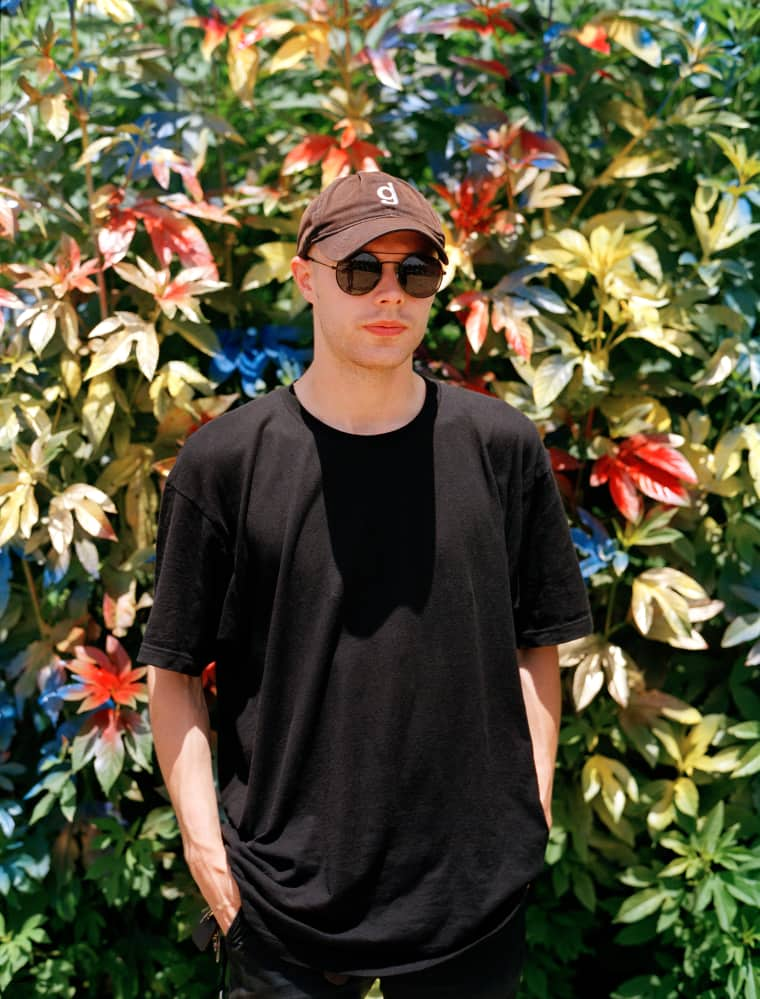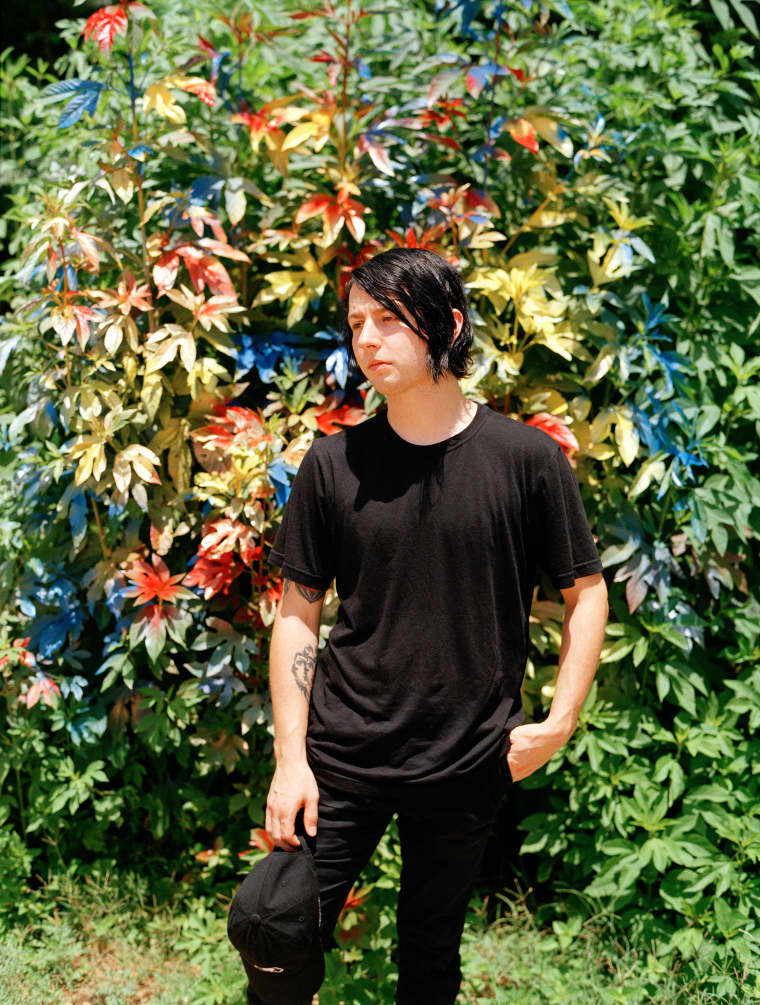 Anthony met Vein's drummer Matt Wood in the dark. They were at a local hardcore show near Haverhill, Massachusetts, when they were 15; both had been brought along by their cool older sisters. A blackout sent the DIY venue into darkness for about half an hour, and soon after that Matt introduced Anthony to his longtime friend Josh, who he'd been jamming with since middle school. The three began writing heavy songs together. "Not even playing shows," Anthony remembers. "It was about crafting songs." They eventually added friends Jeremy and Jon to the mix; eight years, a few short releases, and countless tours later, Vein's first full length release, Errorzone, finally came out in June 2018.
They began working on the record over three years ago, after deciding to make the sonic jump beyond simple mosh music. "It's been in the background of everything we've done as a band," Anthony says. "[Errorzone] was our own private world." It took so long to make that the sound began to develop back onto itself: "Along the way we wrote other music — influenced by our frustration to make this world we imagined real."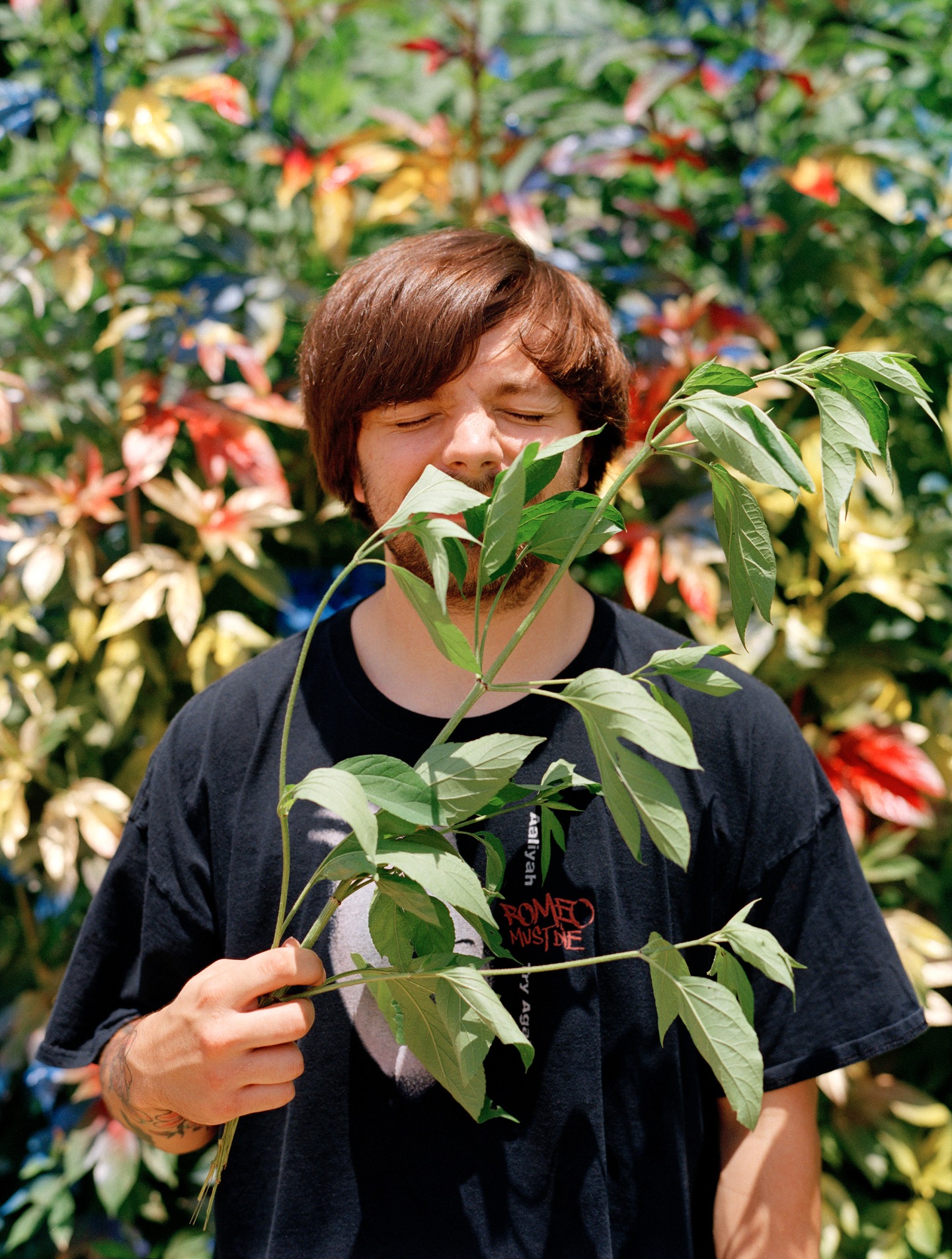 The importance of balance — between labored-over songs and a careful visual appeal — is important to Vein. "If you have a big idea musically, that effort needs a visual that reciprocates that energy," Anthony explains. "Sometimes our music is influenced by visuals, especially in the infant stages of writing. This song should sound like this movie, or that thing." He's reticent to share many specific reference points, but cites Wong Kar-wai's 1995 crime drama Fallen Angels and Sneaker Pimps videos as touchstones for the video to the album's lead single, "Virus://Vibrance." The clip prominently features an eyeball being cut open, leaving the viewer engaged, disgusted, and stressed. "If you have music that's painful and raw, the visuals have to reciprocate that energy," Anthony says. "We wanted everything to be vibrant and bright and in-your-face."
A few weeks before the August Hall show, Vein performed at mid-sized New York venue Irving Plaza. Just as things were heating up, security made it apparent that they would be getting physically aggressive. The close-knit crowd retaliated as a pack, taking the fight from the stage to the back of the venue. The band paused for a moment to assess the situation before kicking into a higher gear, encouraging the remaining fans to climb the barrier. The scene was ecstatic and frenzied; from the mezzanine, you could feel the heat rise to the ceiling. At one point, Anthony front-flipped into the drum set. "You can't let bullshit like that be the focus," he tells me later, of the altercation. "The vibe was so strong. Everybody pulled through for us and we pulled through for them."