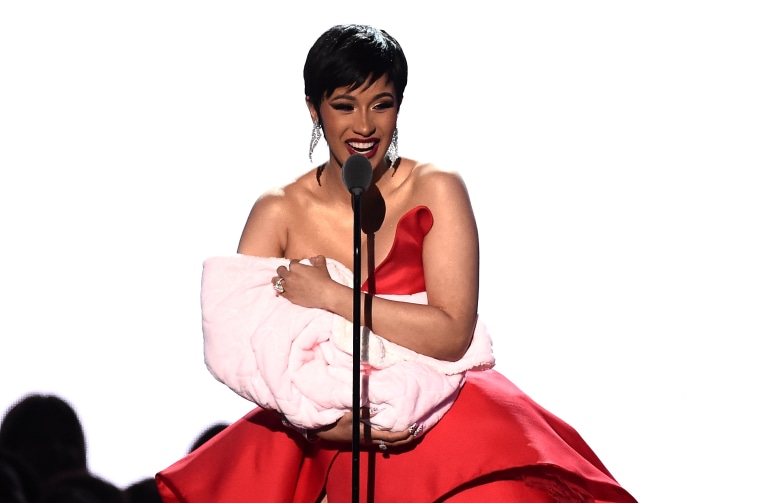 For the most part, Cardi B has kept away from the stage since the birth of her baby girl Kulture back in July. And now, according to TMZ, Cardi's new asking price for performances is upwards of $300K.
The publication mentions that sources close to Cardi say that the Bronx native is also requiring shows and performances must be close to home because Cardi reportedly doesn't want to be too far away from her newborn.
The Invasion of Privacy rapper appeared briefly on stage last weekend, dropping in as a surprise guest during the Migos's set at one of Drake and Migos's NYC tour stops in Madison Square Garden. Cardi joined husband Offset and the rest of the Migos to perform "Motorsport," marking her first post-baby performance.
More info here.