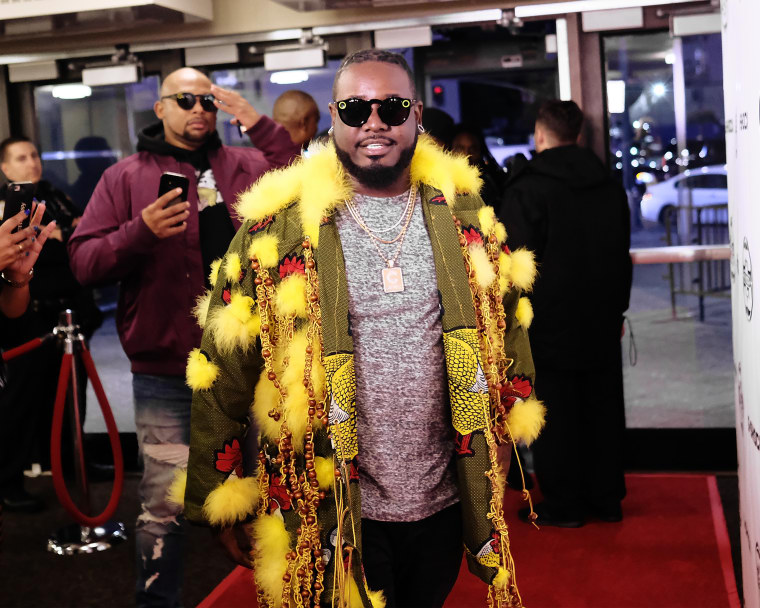 T-Pain is addressing reports that he was detained at Hartsfield-Jackson Atlanta International Airport for bringing a loaded gun to the airport.
According to the artist, his bodyguard accidentally brought a bag with the weapon to the airport after storing the gun in the bag during a video shoot a week prior and forgetting it was there.
"It was an honest mistake," T-Pain said in an Instagram caption. "NO CHARGES. NO ARRESTS. All my guns are legal, registered to me under my license to carry and out of the reach of my children because I'm not a dumbass. Atlanta PD unloaded the rounds and handed it right back to me, I sent it home and caught the next flight out. Pls for the love of God. CALM YOUR TITS!!!"
In the accompanying Instagram video, T-Pain says he was fined $200 for the incident.

The Atlanta Police Department released the following statement to the FADER about the incident:
"On August 31, 2018, at approximately 1:40 P.M. while going through the main domestic checkpoint a firearm belonging to Faheem Rashad Najm (T-Pain) was located in a grey backpack carried by Carlos Aleili Flores. Flores was identified as Najm's bodyguard. Flores was detained at that time. Flores and Najm were relocated to the Atlanta Police Airport Precinct to continue the investigation. Najm advised that he was the rightful owner of the firearm and provided his valid permit to carry. Najm's weapon was returned to him, and no charges were filed. Flores was also released, and an investigation will continue to determine if he will face further charges for possession of a weapon at a TSA checkpoint."