Listen to a new FADER Mix by DJ Lag
A thorough dispatch from the gqom dynamo.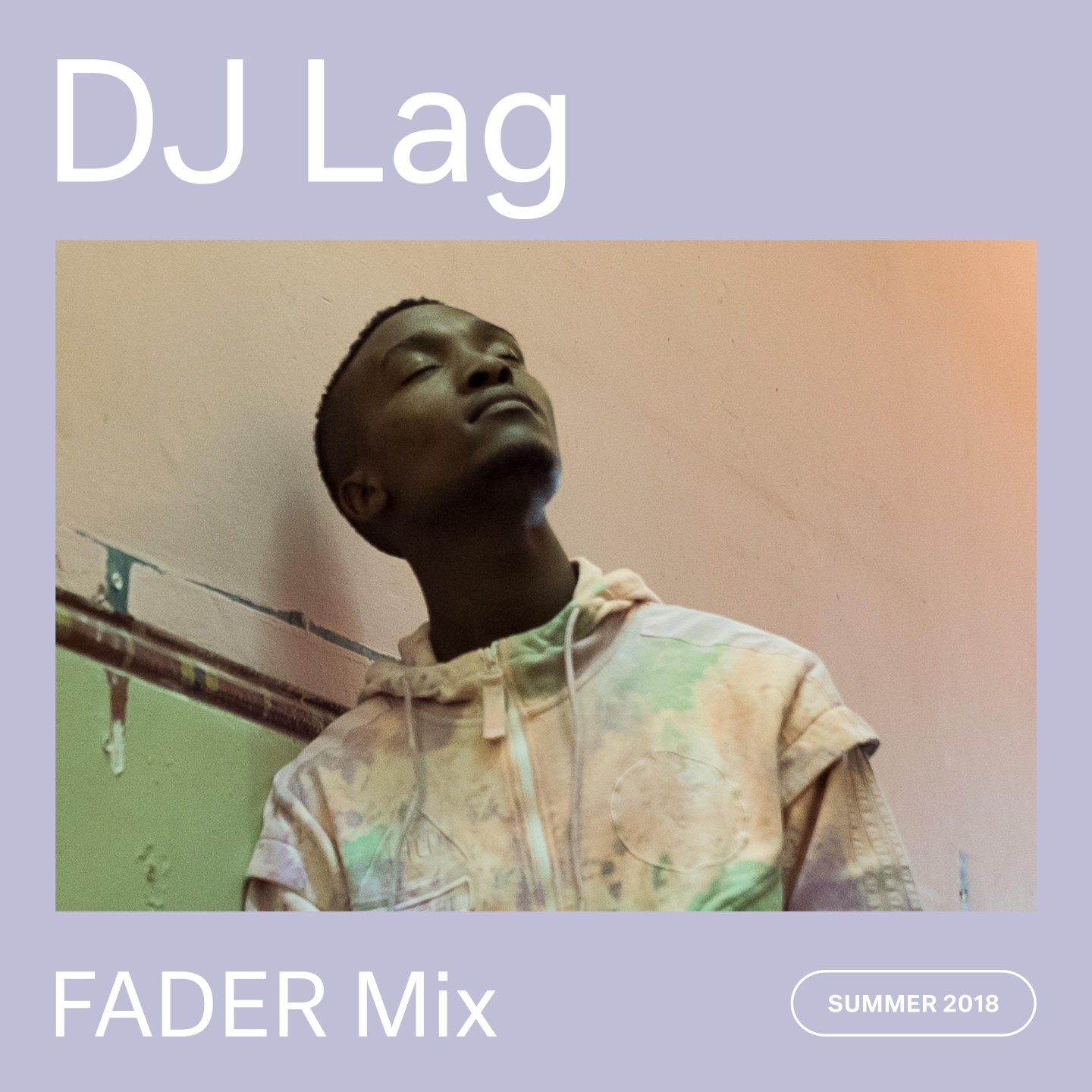 The longstanding FADER Mix series presents new, exclusive DJ mixes from our favorite artists and producers.
DJ Lag is often described as the "king" of gqom, the style of striking, percussive, house-adjacent club music that originated in South Africa in recent years. More specifically, it emerged from the eastern city of Durban, where Lag is from. Alongside a handful of important figures, he led its early wave and steadfastly helped in making the culture go global. "Every show I play I can see new adopters who are trying to figure how to move and how to take the sound in," he says.
This month, DJ Lag is releasing Stampit via Goon Club Allstars. In honor of that occasion, he delivers a FADER Mix that's something of an education in gqom — an hourlong whiplash featuring plenty of his own releases as well as a handful from notable peers, like Babes Wodumo and Rudeboyz. Listen below and read on for DJ Lag's take on the current state of gqom, and its even brighter future.
What do you imagine people doing while listening to this mix?
I always picture myself performing in a massive crowd and people enjoying my set… I produce tracks and do mixes with the crowd in mind.
Is there a track in particular that stands out? Why?
Yes, "Trip to New York" always stands out for me. Every time when I play that track the crowd goes insane. It was also a special time for me when I worked on that track. It was my first time in the city and I was blown away by the energy, the people, and the vibe. I have spent a lot of time there since then, but that first time will always be a special experience.
What music or artists do you turn to for inspiration when you're working on projects of your own?
I don't like listening to other artists' music before I produce because it will influence my own production...but when it comes to crowd control on stage I always see myself as DJ Snake 😄
What are some of your favorite memories from the early days of gqom?
My best memories are from the very early days of gqom-making, when we used to do house parties around Durban pushing the sound. At that time it was really hard to find gqom in any club, and definitely not on radio. We were all experimenting with the sound and that brought a very strong energy to those events. DJ Doowap on Yfm was one of the very first people to play gqom on radio and the rest is history.
Gqom has gone from local subculture to global phenomenon. What has it been like to witness that shift? What, if anything, would you change about it?
I don't think any of us expected the rise of gqom to this extent. We were just making music for fun but could see that people were connecting to it on a very deep and primal level. The way people were reacting to it made me fall in love with making music. I was just a dancer before I started making my own music. Then the taxis picked it up, and slowly it got into international media's attention. Suddenly everyone was in Durban documenting the story from the BBC to Vice to everyone in between.
From making music in my bedroom studio I am now travelling the world playing for thousands of people. Last week at Afropunk NYC I had a slot between Tyler the Creator and Pusha-T, none of us could have thought that was possible 4-5 years ago.
I would not change anything about the journey everything has contributed to where I am and where I will be going. I am very lucky that people love what I do and those who don't know the sound are prepared to give it a chance (including promoters, festivals etc). Every show I play I can see new adopters who are trying to figure how to move and how to take the sound in. I love converting people to gqom followers.
Where do you think it is going next?
I think the sound of gqom will continue to take over dance floors around the world. I want to continue evolving as a producer and to take the sound in all sorts of directions. I have some exciting collaborations happening this year both in Africa and internationally and pretty much non stop touring for the next six months. I am leaving my dream and can't wait to share what I am doing with everyone out there!

Tracklist:
DJ Lag f. DJ Vumar & Biggie, "Jika"
DJ Lag ft Funky Qla, "3 Turns"
NTS, "Anthem"
Babes Wodumo, "Ka Dazz"
DJ Lag, "Wonderlagmaister"
DJ Lag, "Mampintsha"
DJ Lag, "3 Step Culo"
DJ Lakhe, "XXX"
Rude Boyz, "Umshunto"
DJ Lag, "Trip to New York"
DJ Lag, "Get Down"
DJ Lag f. Charlie, "Umshudo"
DJ Lag, "Sika"
DJ Lag, "Asambe"