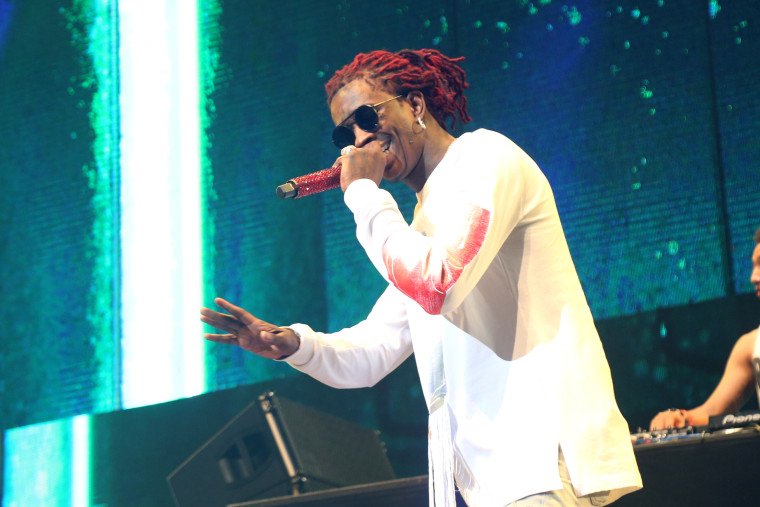 Young Thug (real name Jeffrey Lamar Williams) is facing eight drug and gun felony charges after a September 2017 arrest in Georgia, according to a TMZ report. He is charged with possession of methamphetamine, hydrocodone, and marijuana with intent to distribute, possession of amphetamine, alprazolam, and two counts of codeine possession, as well as a firearm possession charge.
The rapper was previously reported as charges with three felonies by the DeKalb County Sheriff's Department, and the rapper's new charges have been added to the department's web site.
The charges are unrelated to the felony gun charge Thug was hit with following a release party for his Slime Language project at Dave & Busters in L.A.
The FADER has reached out to Young Thug's representatives for comment.