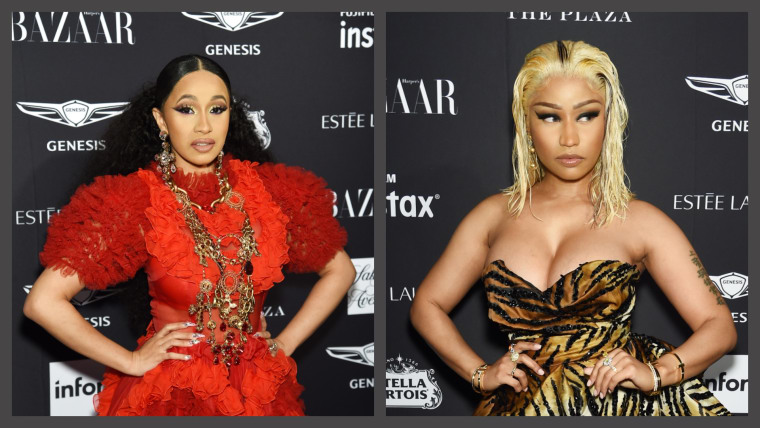 A fight broke out between Cardi B and Nicki Minaj at a New York Fashion Week party on Friday night, TMZ reports. Both women were in attendance at the Harper's Bazaar ICONS celebration at the Plaza Hotel. The altercation was reportedly spurned by comments about Cardi's daughter, Kulture.
Cardi allegedly lunged toward Nicki's table but was stopped by security. She then removed her shoe and hurled it toward Nicki, but missed. Cardi was then escorted out by event security. Bystanders caught a bit of footage of the scuff, which can be viewed below.
Cardi took to Instagram later in the night to defend herself. "You've threaten other artist in the industry, told them if they work with me you'll stop fuckin with them! I let you talk big shit about me!" she wrote. "But when you mention my child...is when all bets are fuckin off!"
The incident follows months of simmering tension between the artists. On the opening track of her new album Queen, Nicki raps that she'll "bury the Bardi." Last month at the VMAs, Cardi responded to Nicki's repeated claims that her success has been paid for in her acceptance speech for Best New Artist: "that's something money can't buy, bitch."