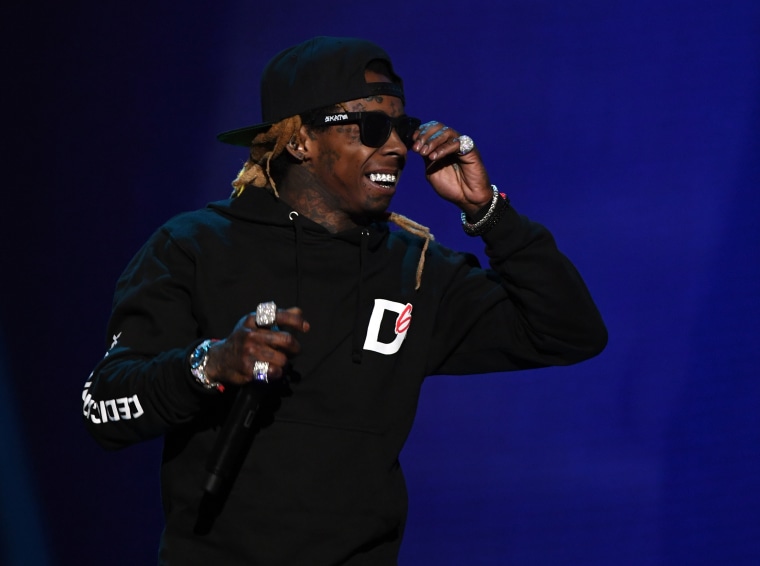 In a new profile via Billboard, Lil Wayne reveals that he once attempted suicide at the age of 12, before he his iconic rap career kicked off.
While living in New Orleans with his mother at age 12, Wayne shot himself in the chest, with the bullet just missing his heart. The rap veteran has mentioned the incident numerous times over the course of his career, passing it off as an accident. But in a new verse on Weezy's upcoming Tha Carter V album, he reveals that the self-inflicted wound was in fact a suicide attempt.
"In the past, he has called this an accident. But on the new verse he plays, Wayne admits this was a suicide attempt, undertaken after his mother told him he would no longer be allowed to rap," Billboard reports. The verse in question, reportedly comes from a song which samples British singer Sampha's piano-laden ballad "Indecision," off of his 2013 EP Duel.
Speaking on why Wayne chose to reveal his suicide attempt now, the NOLA native's long time friend and Young Money label president Mack Maine explained to the publication that Wayne told him he was just ready to address the incident.
"He just told me one day that he was ready to address it now," Maine said. "Just being an adult, reaching a level of maturity and comfort where it's like, 'I want to talk about this because I know a lot of people out here might be going through that.'"
Read the full story here.