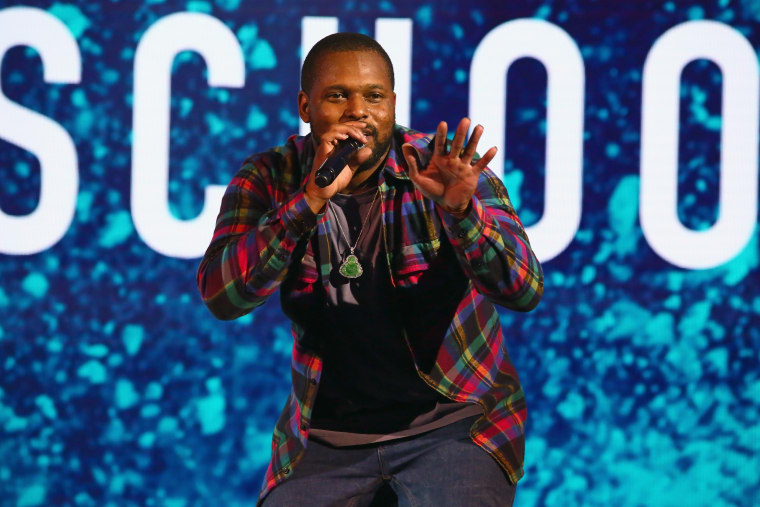 Schoolboy Q says he's decided to delay the release of his album following the death of his friend, rapper Mac Miller.
According to XXL, the Top Dawg Ent. rapper revealed the news during a recent show.
With my nigga gone right now, I just don't feel right putting out an album," he said. "As y'all can tell, I'm not my real self right now. I shouldn't even be here, right now. But like I said, my nigga Mac would not want me in the house sad. He would clown me for some weird shit. So, like I said, I'm here today 'cause it's no way he would allow me to sit in the house and be a little bitch. I'm not gon' be a little bitch. I'm out here."
The rapper revealed a part of the reason he's delaying the album is because he's not prepared to answer questions about Miller while promoting the project.
"Ima go back, and Ima figure out when Ima put this fucking album out, because y'all are going to get this album. I promise that," Schoolboy Q said. "I'm just not ready to walk in the radio station and the first thing they ask me is 'So Mac Miller...' I'm not ready to deal with the questions they have. So right now I'm not ready to put nothing out right now. I'm sorry."
Last month the rapper revealed the album was 90-95 percent complete.