We've said it before and we'll saying it again: we are not safe from nostalgia. Fashion in particular continually pulls from the past, and its current obsession is the psychedelic, hyper-bright tie-dye print. The style has been slowly creeping its way back into the zeitgeist and recently swept across the NYFW runways of lines like Eckhaus Latta and Collina Strada, evoking images of the print's heydey in the halcyon days of the '60s and '70s. Maybe it's a response to the simmering unrest across socio-economic levels and a yearning for peace and stability, maybe designers have run out of original ideas. Whatever the case, the silver lining of tie-dye's return to prominence takes the print and modernizes it, adding in new styles and silhouettes that go way beyond questionably massive shirts dyed during a craft night. There's plenty of ways to rock the print, and below you'll find a few of our favorites.
The easiest way to envision a tie-dye look that doesn't feel crafty is to place it on a current elegant trend — think blazers and elbow-length opera gloves, as seen on the R13 and Kim Shui NYFW runways. The elevated pieces add some refreshing kookiness without leaving you feeling like the type of person that holds a "Free Hugs" sign in Union Square.
For its SS19 collection, Miaou took its foundation of extra-flattering denim and expanded it to a full-fledged collection inspired by the flirty silhouettes of the early-00s. A baby-doll dress in a muted tie-dye shade hits the right levels of nostalgia without getting cloying, which is all you can really ask for.
As we roll into fall, it's all about being cozy as shit. Take a cue from Prabal Gurung and Cactus Plant Flea Market and give your mandatory seasonal hoodies and transitional shorts a burst of color to lift your mood once the sun starts setting at 4:15 p.m.
Yes, tie-dye is bold as far as prints are concerned, but why not up the ante and add even more color? London-based Asai went for multiple tie-dye panels while Proenza Schouler juxtaposed its tie-dye button-up with stripes in similarly a serene shade of blue.
5. Head-to-toe, but make it subtle
Those who want to sport something tie-dye but can't co-sign the more outrageous pieces, smaller pieces are your friends. Something as simple as tie-dye socks peeping between your shoes and pants or an oversized scrunchie from NorBlack NorWhite will pack a major punch without being too in-your-face, and only require minimal sartorial bravery from the wearer.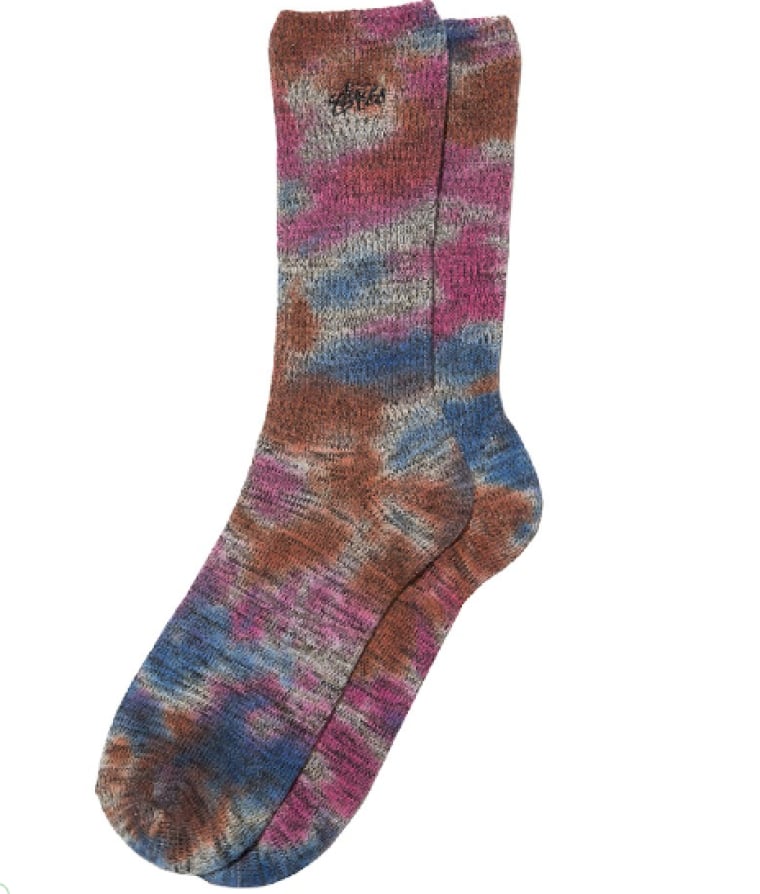 Listen, we know we started off this post talking mad shit about tie-dye shirts, but we've come to our senses. We admit that some of them are actually cool, so if you're trying to cop a hippie-worthy piece Online Ceramics should be at the top of your list. The rad and mildly trippy graphics take the tie-dye to a new level, and by that we mean the astral plane.
6. Make it a classic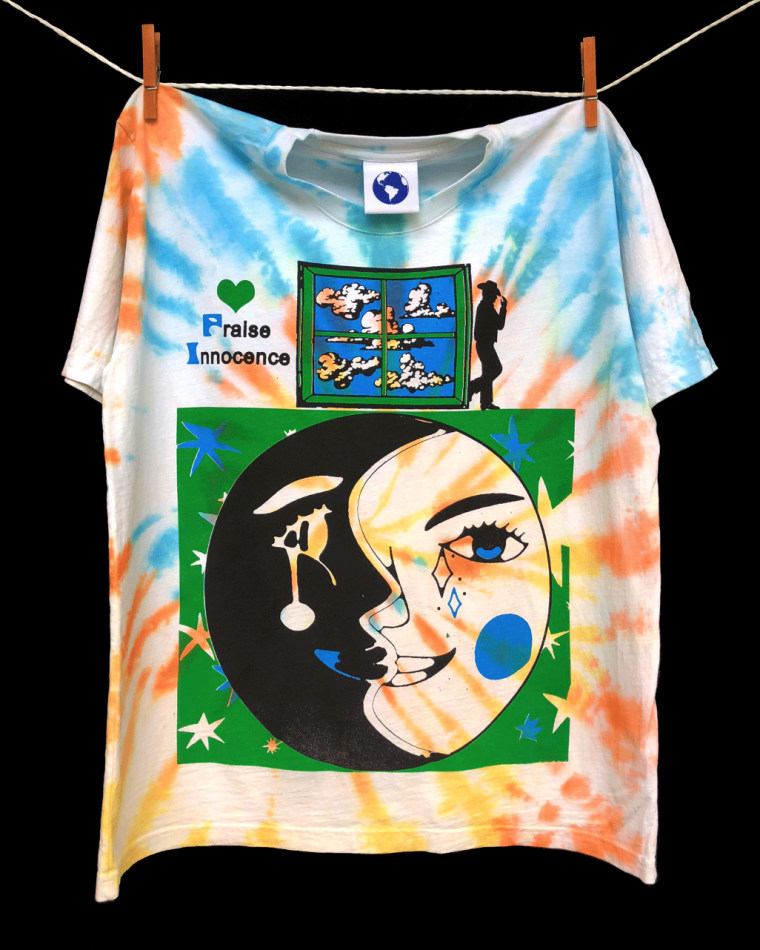 Thumbnail via Asai's Instagram.