Cheecho is the mastermind behind the buzzing DMV rap sound
CHEECHO ON THE BEAT!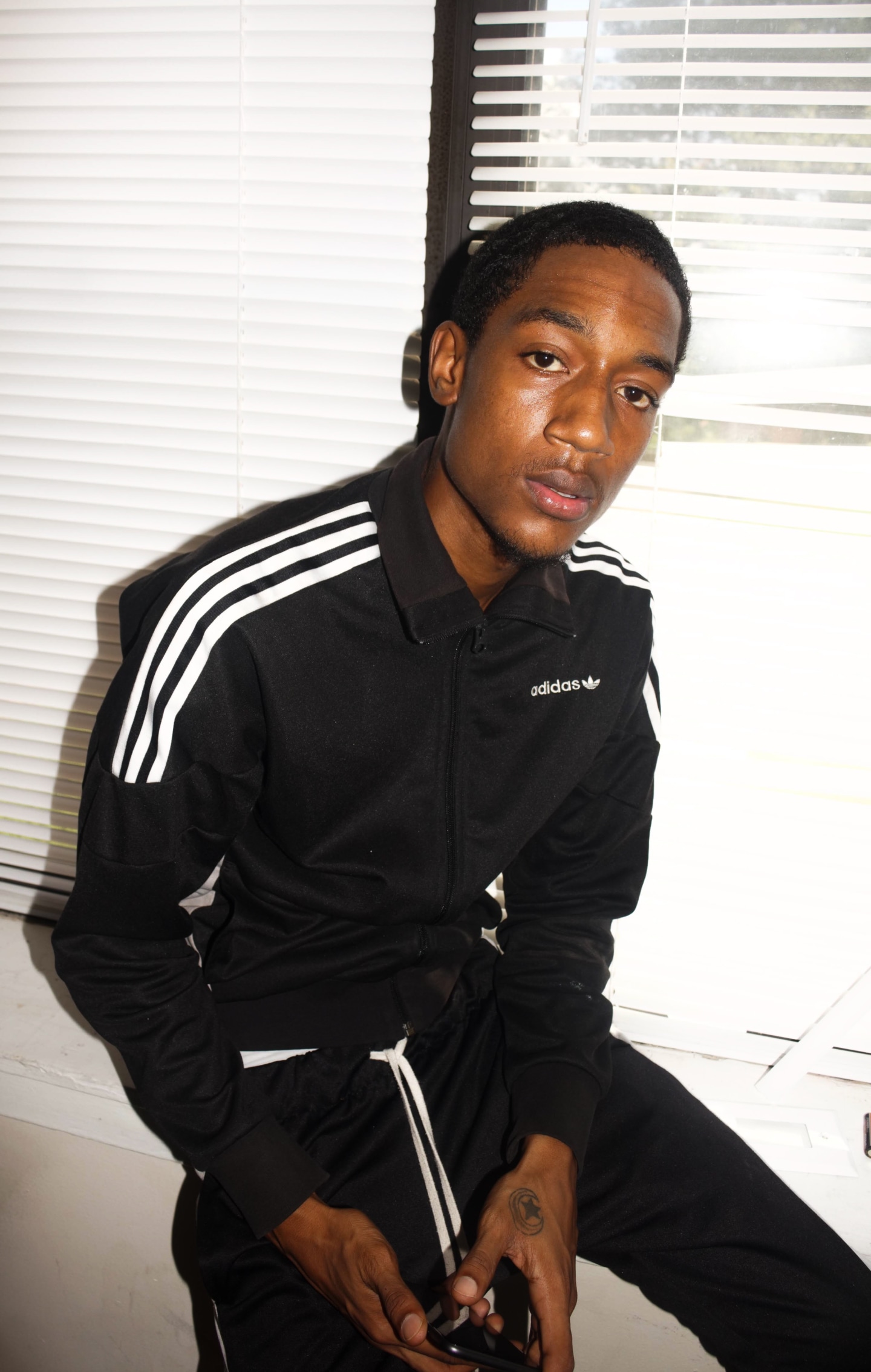 The FADER's longstanding Beat Construction interview series highlights today's most crucial producers and their craft.


The first Cheecho beat to ever come out hit the internet two years ago, when a song he produced for local standouts Big Flock and Q Da Fool called "Fukk It Up" was uploaded to YouTube and mixtape hosting site Spinrilla. The song starts with a creepy synth that hums throughout, punctuated by gunshot sounds and marching band-like drum rolls. The result is a chaotic back-and-forth between two of Maryland's most high-energy rappers. That moment took Cheecho from being a local engineer and sometimes-rapper with a home studio to someone that everybody needed to come to for the newest and rawest sound in the D.C.-Maryland-Virginia area.
A uniform sound can be the cheat code for regional rap scenes to gain national, and global, traction. At the forefront of this model, of course, is Atlanta's trap sound in its many forms. Chicago's drill swiftly became the world's favorite take on spirited street music at the top of the decade. And now, thanks to Cheecho's work, the DMV's street-music scene has developed a detectable style that the outside world is starting to pick up on. Not unlike what's coming out of Detroit, the foundation for Cheecho's production is menacing keyboard play. But what distinguishes him from the Motor City is that for drums, Cheecho leans into the styles of D.C. go-go bands he grew up listening to, making his sound a subtle continuation of one of the country's richest forms of black music.
In the past year, Cheecho has been able to develop his craft at an accelerated pace thanks to him handling the majority of production for rising Maryland rapper Goonew. And with other DMV artists he's produced for — like Big Flock, Lil Dude, and Q Da Fool — steadily ascending into national rap discourse, more and more producers are showing signs of being influenced by Cheecho's signature style. During a recent phone conversation, Cheecho spoke about the process of becoming a producer, how go-go influences his sound, and what it feels like to start getting national attention.

The first beat of yours to ever be shared with the world was "Fukk It Up" by two of the DMV's biggest artists, Big Flock and Q Da Fool. How did you manage to make that your debut?

Basically, they was already coolin' with me. I was an engineer that everybody knew. I had a home studio and they'd come through with their own producers, but those producers were running out of beats. So one day I just made a beat while everybody was there and that joint was crankin'.
If someone had to describe what the DMV's sound is right now, they'd likely point that sinister energy with the heavy keys. From what I see, most of that started with you. Would you say you ushered that sound in?

I definitely started that sound. I know that for sure.
I think that uniform sound is key to helping a scene rise. If it wasn't for Atlanta having a particular sound for trap or Chicago having a defined sound for drill, it would have been harder for outsiders to latch on.

Yeah that's why I be in my beats — it's my back line too. They be on some go-go shit. It's not necessarily go-go, but it's the little shit they did on go-go that I add. Like the taps and shit.
Go-go feels like one of the only black American forms of music that hasn't been infiltrated by the mainstream. It also seems like a lot of DMV rappers were in go-go bands at some point of their lives. Did you come up in the go-go?

I came up in the go-go. My brother is Choppa Black. He played for Reaction Band and I always was with him. That's how I'm connected. I wasn't never personally in no band but I fucked with that shit.
Is it important to you build on its legacy?

Definitely. That's coming too but that's gonna have to come when we're at a certain level. Because you know, muhfuckas copy so you can't put everything out at once. I still go to go-gos.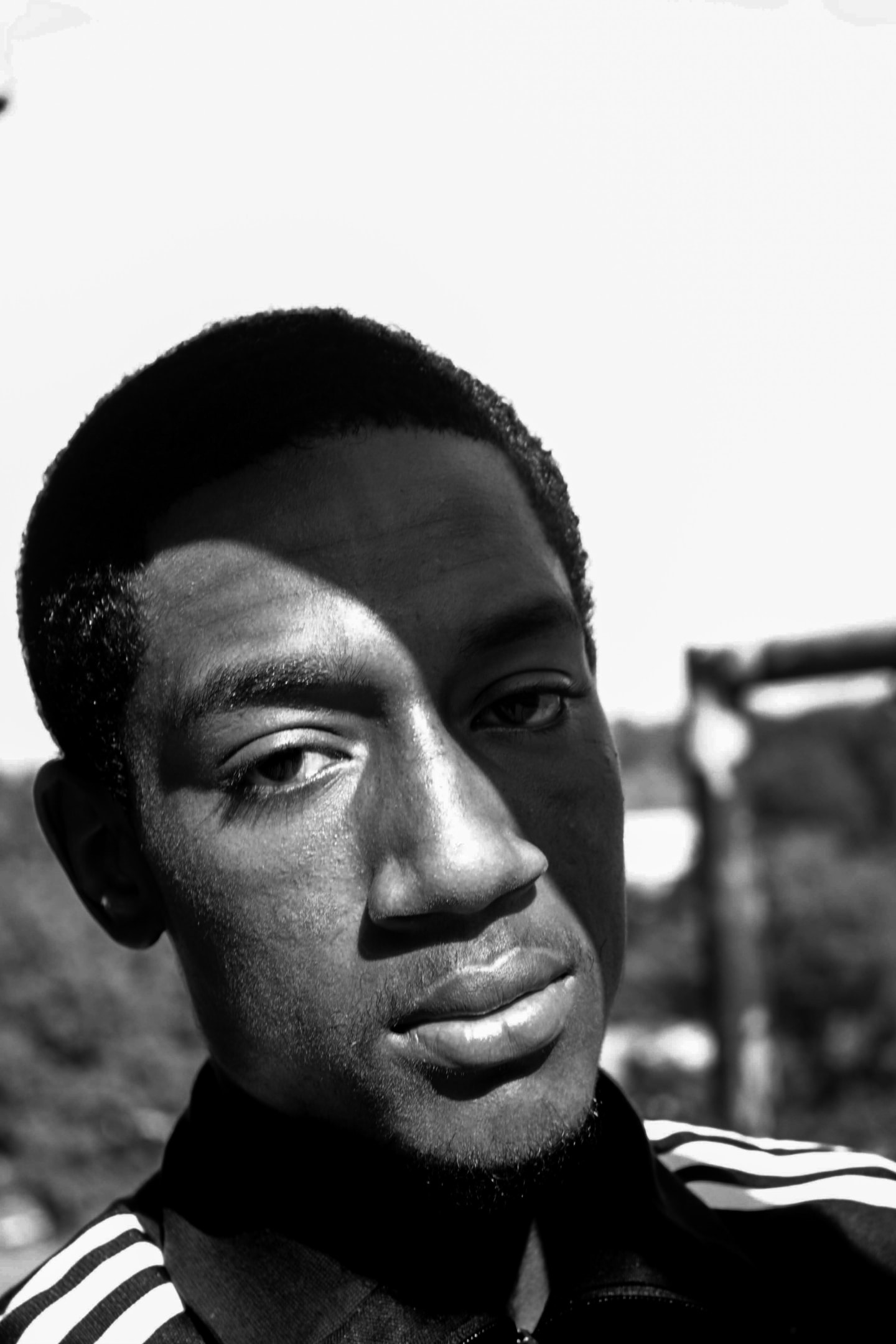 What bands did you come up on growing up?

Reaction, AAO, ABM. All the bands, for real. Especially TOB. That's my favorite band.
When I talked to Goonew earlier this summer, we talked about the chemistry that you two have, which doesn't quite come out with other artists you produce for. What kind of relationship do y'all have?

It's a relationship outside of the music. I just understand where he trying to go and what he's trying to do with the music. That was my main thing about being a producer. A lot of artists don't work with me a lot. They just wanna get a beat. But the artists who do always work with me, you can see the growth because we just build. He one of the people I got the most chemistry with. I done made his beats in front of him while he rapping. The shit just built from that. It was genuine.
Of course, you can make money by selling beats to whoever. But do you see more value in having the kind of relationship you have with Goonew? Like, a relationship in which the rapper and producer make each other better?

You gotta balance it out. There's money but with some people, it's special and it's more serious. A song could be worth more than some money, you hear me? That's what some people don't realize.

How did you get to a point where you had a studio and started engineering for people?

My family always been involved in music. But me becoming a producer, it just came 'cause my brother was rapping and we used to go to the studio. I would always see that people was bullshittin' and I ain't use to like that shit. Niggas be lazy. They would be in the studio but not trying to record. The guy's studio we were going to, he ended up quitting producing. So I asked him to sell me his equipment. He didn't sell it to me and the fact that he didn't just made me grind harder. I went and got my own equipment and that's how I started.
When did you realize that your production was making a real impact on the DMV scene, outside of artists you knew personally?

Probably after we dropped that first full Goonew tape, Beware of Goon. I did the whole tape. I knew it was gonna do numbers because I never put a whole tape together like that, with just my beats. I really put a lot to it. After that, it let me know that I really got that shit.
Even though you helped establish this DMV sound, do you ever feel limited by it?

For sure. I got a whole other wave of beats but artists just don't use them. They go straight to the trap joints. I want to expand but on my side, I know it's a certain type of sound they fell in love with. I ain't gonna change up on them either. I'm just gonna expand and keep this current sound for whoever want it.
What are the ingredients for a perfect Cheecho beat?

I like making beats when I'm by myself, first things first. I'm most comfortable then; I don't have to impress nobody. And if I don't start rapping to the beat and start putting words together, it ain't the right beat and I'll start over. That's why I started rapping too because some beats I was making, I couldn't stop rapping to them so I said fuck it. That's my process.

I was watching your "Kelly Miller" video and was thinking, Damn, Cheecho is actually a better rapper than a lot of people he produces for. When did you actually start rapping?

I would say I was a rapper first but I put rap aside to solidify my spot in music. I felt like producing could take me further because wasn't nobody around me doing it. I thought once I get to certain level where I can rap on my own beats and don't gotta use nobody beats, then I'll start rapping. But the producer shit just kept coming. I just waited until I felt like it was the right time to rap.
What do you wish for people to feel when they hear a Cheecho beat?

My main wish for my beats is for them to just create a way for producers. If you can rap over a beat I made or make a beat like mine or set your producer style up like how I made it and get successful from it, I feel like I did my part. That's really what I wanna do because I feel like in DC, a lot of muhfuckas don't help the next man when they get a position. That's really what I wanna do: help the young niggas. If you wanna rap, I ain't gonna charge you an arm and a leg.