Emtee is pushing South African trap to the outside world
DIY 2 is out today.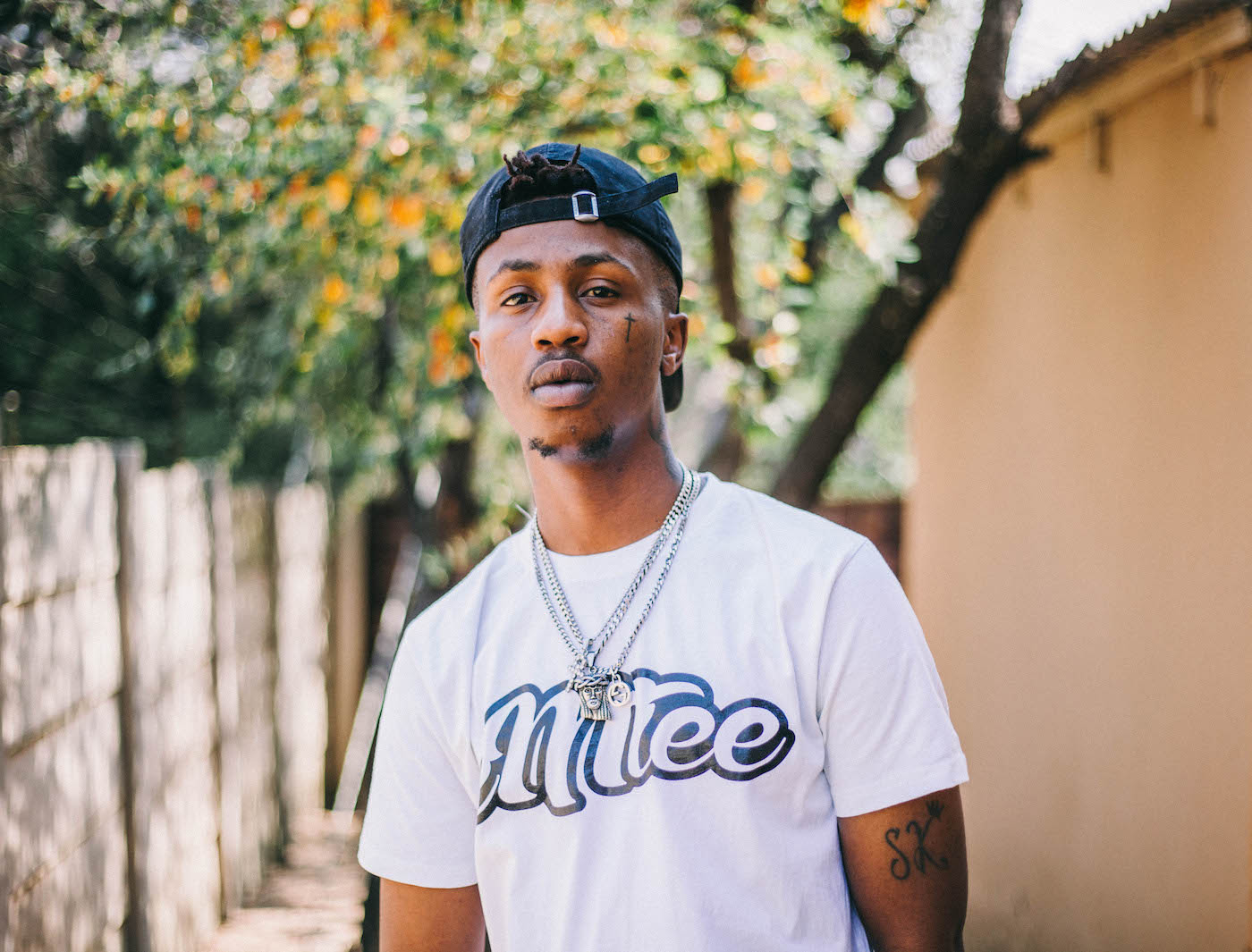 In 2014, before he became a South African hip-hop superstar, the rapper, singer, and producer, Emtee released an independent EP titled DIY. The eight-track project featured "Roll Up," which would become his breakout single the following year when he got signed to independent South African label, Ambitiouz Entertainment.
Sonically, "Roll Up" resembled "We Dem Boyz" by Wiz Khalifa, and Emtee used the same flow O.T Genasis used on "CoCo." He, however, brought it home by using mostly South African indigenous languages, like IsiZulu. Apart from the song being catchy, using local vernacular was one of the main reasons the song caught on fire. That approach, which Emtee calls ATM (African trap music), garnered the adulation of a South African audience that felt affirmed by his slight tweaks to an already-popular form of music.

South African and Nigerian megastars AKA and Wizkid jumped on the song's remix, titled "Roll Up Re-Up," a sign that Emtee was starting to play with the top dogs. The song went on to appear on the 26-year-old's platinum-selling debut album, 2015's Avery, which is named after his oldest son and featured hits like the ode to his TV crush "Pearl Thusi," the hustler's anthem "We Up," and his egocentric collaboration with Nasty C, "Winning."
Avery set Emtee on the course for continental fame. In 2016, he walked away with the Best Rap Album and Record of the Year trophies at the South African Music Awards, SA's biggest music award show. He followed the breakout year with 2017's Manando, a project that showed him improve not only as a song-maker, but also a storyteller.
Now, with the prospect of international stardom, Emtee is reaching back to his beginnings with DIY 2, an EP that's out today and returns to what established him as a formidable player in the South African rap scene. The project's first single "Lessons," in which Emtee looks back at his pre-superstar days, reflects on past mistakes and basks on him and his boys' success.
In what he calls the trap house, a spot where he and his label mates record, rehearse and chill out, he discussed DIY 2, his come-up, and navigating celebrity and family.

Why did you decide to go back to dropping an EP after two albums?

I feel like that just corresponds with my story as a whole. Prior to making the first one, I had been part of a lot of groups trying to find myself and discover a new sound. And one thing I discovered was that in most of the groups I was in, I was sort of the only one who wanted to do this for real. Everyone else was just doing music for fun or as a hobby. Most of the people had jobs, sometimes they didn't have time for music, and I had time for music 24-7, 365. So for me, after all these groups, I asked, what's next for me? so the whole D.I.Y. concept came to mind. And it all came from my favorite rapper Pro - it was an outro to one of his songs, where he says, Dankie san, D.I.Y. I don't know for some reason, it sounded cool, and of course I knew what it stood for — do it yourself — and in the position I was at in my life back then, where I no longer had big bros and mentors from the crew, I decided, Let me just do it myself and see how things go.
So what made you go back to that very same concept now two albums later and so much has happened?

A lot of kids come up to me, and ask me, What's the secret, what's the recipe? I'm like, there is no secret to this. There are millions, even billions, of rappers who can rap better than me. It's just that I haven't met any. But somewhere, somehow, there are people who are way better than me. So I'm not special. One thing I did was educate myself about this thing that I wanted to get involved in. So, I took all the time, all the years, and months, to read up on it, ask questions, do research about the industry, know who's who, where to go, what's poppin', and what's needed—stuff like that. I'm one person who spends a lot of time in the studio. So there's also time for me to sit down and learn about what I'm doing other than just making music day and night. Most of the time we made music, not even knowing where it's gonna end up. So, now giving myself time to educate myself made me understand another aspect of what I want to know, which is the business, the social and stuff like.
You have some artists signed under your label, ATM. What plans do you have?

We have a lot of projects coming through. We have an ATM mixtape, joint mixtapes — maybe two or three artists from my label will work on a compilation. Then we will have the main mixtape that everybody's on. Then we will have the fresh artists within the label, who we feel can create something because we've been making songs, and me as the CEO, there's something I see that my artists are doing. We can do so much. We are releasing ATM merchandise pretty soon, collaborating with a local clothing brand, and I wanna shoot videos for my artists and have them out there. When I get my bag right, that's what's gonna happen.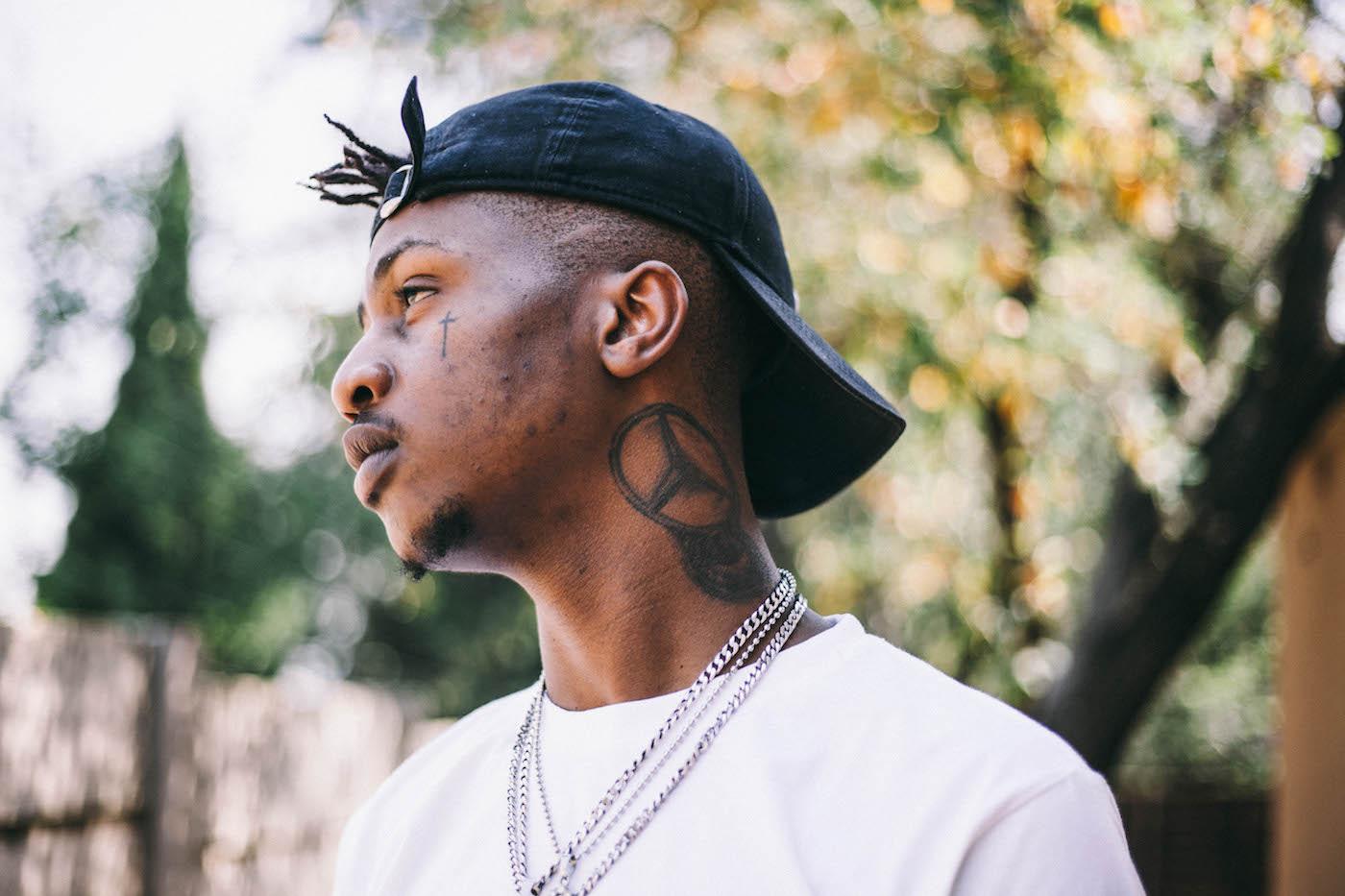 On DIY 2, are you still working with your main producer, Ruff?

Yes. On the first D.I.Y, I was working with Ruff on all the songs. Even on this one, he's there. I also have an up-and-coming producer by the name of Kreazoe. He's a hard worker, I like his style, and mainly because he understands my sound and what I'm trying to do. He's not well known, but he's got that sound that I need.

When you first came up, just like with many artists, you could tell who your influences were, but now you don't sound like anybody else. Is that a product of just you being in studio the whole time?

My mission is definitely to come up with something different because, to tell you the truth — and no disrespect to anybody who's a South African rapper, but a lot of people wait for me to release something then they will release. It's crazy because those same people are gonna diss me if I trip and fall or if I mistakenly show my private parts on the internet or stuff like that. My mission is to bring change in the sound, pioneer something. I'm already pioneering my sound, and you can hear when someone is trying to imitate it. My sound is trap, and one of the reasons some people don't like or cosign me is because they're listening to these old ass hatin' ass niggas talking smack about us. So then they come back and go on Twitter, try act like some Einsteins like they know better when I'm here in the studio for weeks on end working on my craft. Not hanging out with celebrities, having coffee, chit-chatting about absolutely nothing.
I like that you mentioned OGs. For me, as a South African hip-hop fan who's listened to everyone from Prophets of da City to Skwatta Kamp to Ben Sharpa, I always hear these OGs acting like the new school isn't rapping. But you guys are still telling South African stories.

These people are mad, man. They thought they were gonna run this forever. They thought they had it and know everything. It's sad, man, because we all think we know something. The funny thing is we supported these people who came before us. We bought their albums, cheered them on. Even though some OG rappers were whack back then, we still supported them. But now that we are coming with something different, it's a problem. I call those kinds of people Joe Buddens.

But you also have OGs who are behind you — the likes of AKA, Stogie T and Ma-E.

Those are the types of OGs that deserve all the respect. Shout out to them, there's a very few of them, that's why it's so special. Ma-E loves me to death, and the feeling is mutual. K.O. also, he shows me love. AKA, he taught me a thing or two. I feel like those are smart people who understand that there's at least a breath of fresh air with what we doing, something different. AKA always says that I remind him of himself, that's a big statement. That's my idol, he's forever gonna get my respect. Wrong or right, I'm by his side.
On the cover of DIY 2, you have a picture of you and your kids.

One of the reasons is that I'm blessed beyond measure. I'm blessed with two kids and good friends that have always been around. My kids are my motivation; without them I would have fallen into a dark hole. I wouldn't know how to respect people regardless of their age, but having my kids teaches me that I gotta stay away from hate. Imagine if I'm out there spreading negative energy, or complaining, One day my kids are gonna look at that like, my dad was mad, he wasn't happy. At the end of the day, I do this for them.

Do you feel like the ATM sound that you are building is where you want it to be?

ATM the sound, it's out there. Sjava is playing in LA; he has a B.E.T [award]. I have American friends that tell me they playing this song, so I feel like we almost there. Yes, we are touching the necessary places, but now we need to feed them the sound. And the most amazing thing is my gang, my homies, we are the pioneers of African trap music — we are rapping over trap beats and telling African stories. And I think that's what stands out, that's what people like more about it. That's why Manando did as well as it did because it spoke to the people, it spoke to the hood, it spoke to people I grew up with, who knew Manando and what he was about.