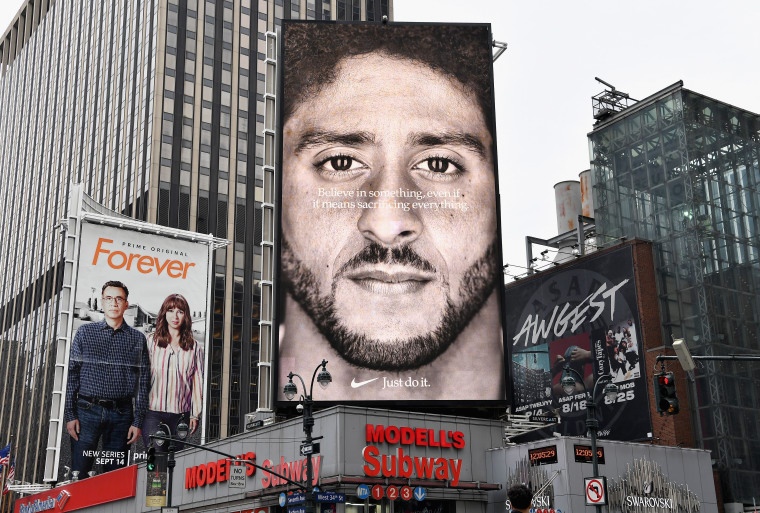 In 2018, Nike employees and the company's political action committee (PAC) have donated $424,000 to the Republican party and its candidates, according to an analysis by OpenSecrets. The news comes in the wake of an ad campaign starring Colin Kaepernick – the "Just Do It" anniversary campaign was both praised and condemned for enlisting activist and former San Francisco 49ers quarterback, who has not played in the NFL since leading the kneeling protests against injustices faced by African-Americans.
In the months leading up to the 2018 midterms, Nike reportedly gave 78% of its donations to Republicans and Republican-aligned groups, who are almost uniformly against the kind of social justice, police reform, and anti-imperialism that led Kaepernick to begin his protest. 22% of Nike's contributions went to Democratic groups. "Nearly half of Nike's political spending has come from individual contributions made by co-founder Phil Knight and his wife Penny," OpenSecrets writes. In 2010, 2012, and 2014, Nike and its employees respectively gave 76%, 69%, and 59% of its total political donations to Republicans.
Phil Knight has a net worth of $35.2 billion, according to Forbes, and is a registered Republican. Since Kaepernick's campaign debuted, Nike has seen a jump in sales and a $6 billion boost in stock value.
The FADER has reached out to Nike for comment.