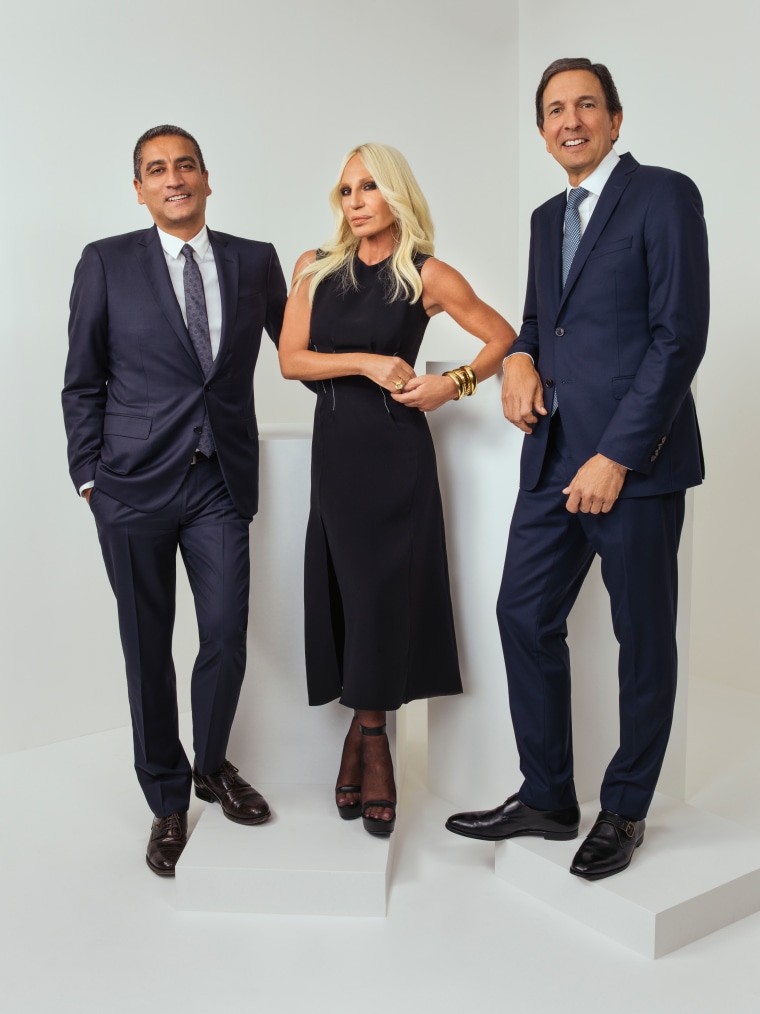 Versace, the iconic Italian luxury fashion brand, will be sold to the Manhattan-based company Michael Kors for $2.12 billion. The companies revealed the details of the acquisition in a press release on Tuesday.
"For over 40 years, Versace has represented the epitome of Italian fashion luxury, a testament to the brand's timeless heritage," Michael Kors Chairman and VCEO John D. Idol said in a statement. "We are excited to have Versace as part of our family of luxury brands, and we are committed to investing in its growth." Versace artistic director Donatella Versace, sister of Versace founder Gianni Versace, "will continue to lead the company's creative vision," Idol said.
Donatella Versace said in her own statement that the sale "will allow Versace to reach its full potential," adding "We believe that being part of this group is essential to Versace's long-term success. My passion has never been stronger. This is the perfect time for our company, which puts creativity and innovation at the core of all of its actions, to grow."
Kors outlined a number of "key initiatives" for the acquisition. They included getting Versace products in 100 more stores, an expansion of men's and women's accessories and footwear, and to "grow Versace to US$2.0 billion in revenues globally."
Along with her brother Santo, Donatella Versace will receive around $177 million worth of shares in the company – Michael Kors Holdings Limited will change its name to Capri Holdings once the deal closes.