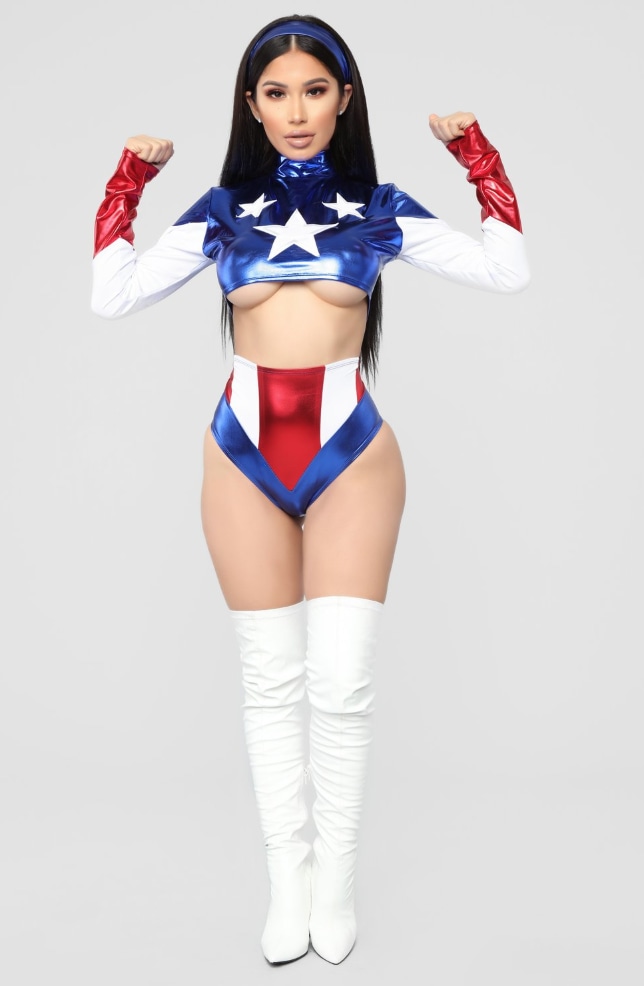 There are two types of people in this world: people who think Halloween is just another day, and those who will lay down their life for the holiday. Fashion Nova — the clothing line that's morphed into a sort of cultural institution of fast fashion — is on the case this season, churning out its first collection of costumes with their signature reasonable price point in tact.
Having already mastered the art of bodycon dresses, bodysuits, and other thotty essentials, it comes as no surprise that Fashion Nova has the stereotypically sexy strongholds of nurse, nun, and cop costumes on lock. The new collection doesn't stop there, and includes special takes on cultural moments, like Cher Horowitz's yellow plaid Clueless number as well as a Selena-inspired costume aptly titled "La Flor." Think of it as the one stop shop for all your 90s favorites, just with more ass and underboob.
Part of Fashion Nova's charm is how it innovates being extra as hell, and it's taken that attitude straight to its Halloween collection because in addition to its sexy costumes for women and men, the line has extended the sexiness to man's best friend. Why dress up your dog as something wholesome when it could be a sexy pirate wench? Peep our favorite costumes for humans and canines, below.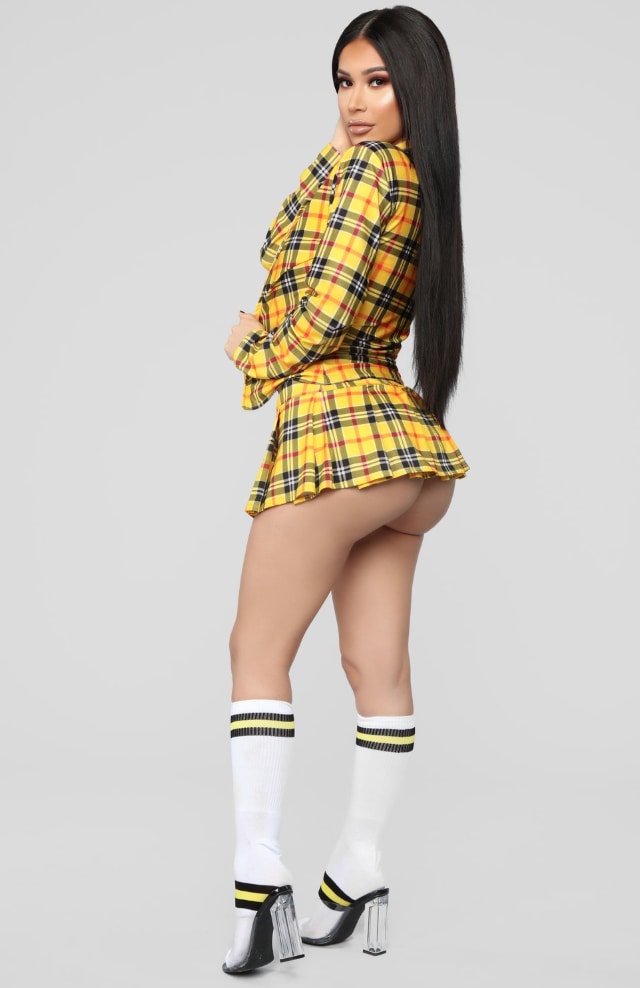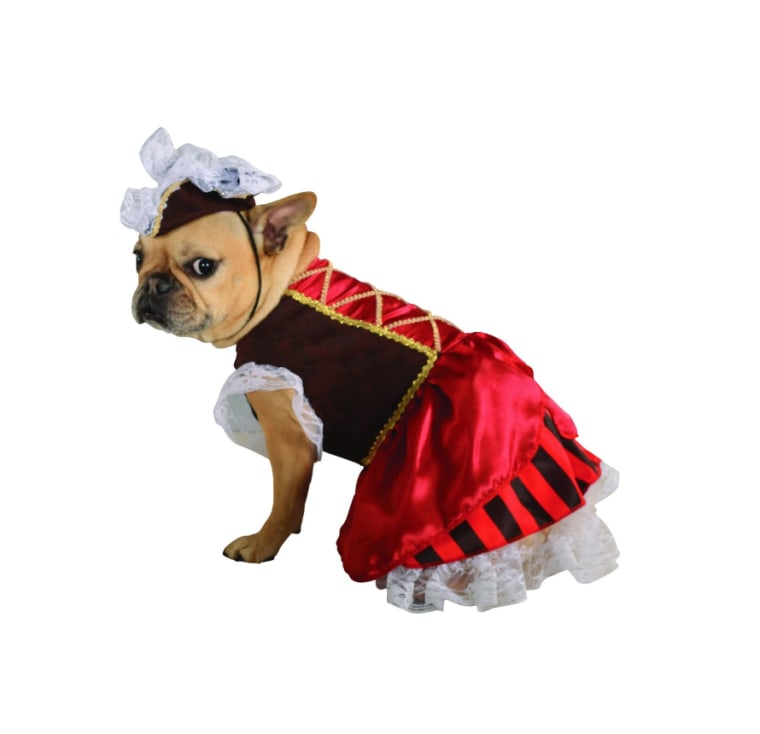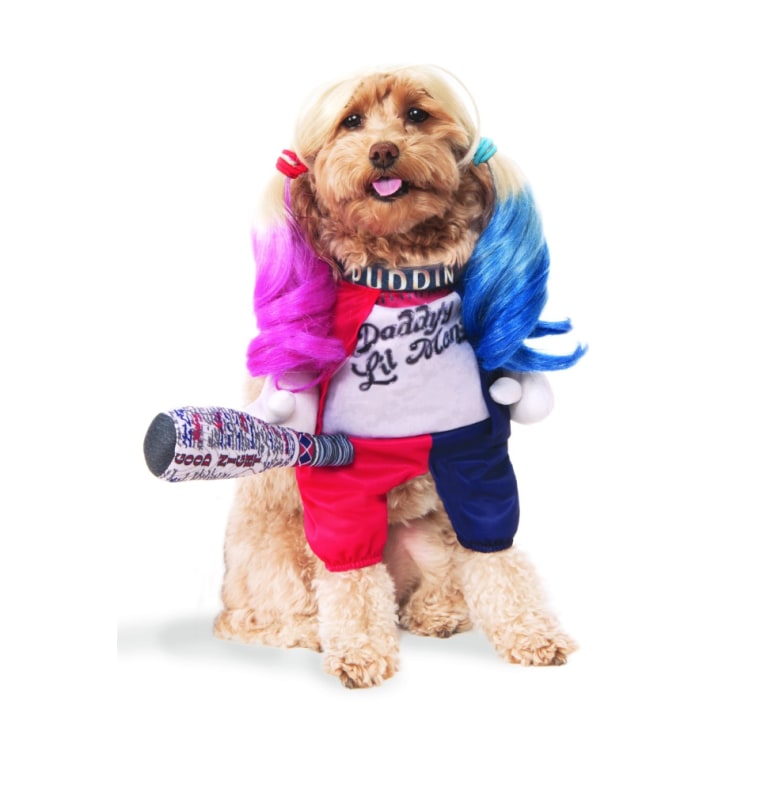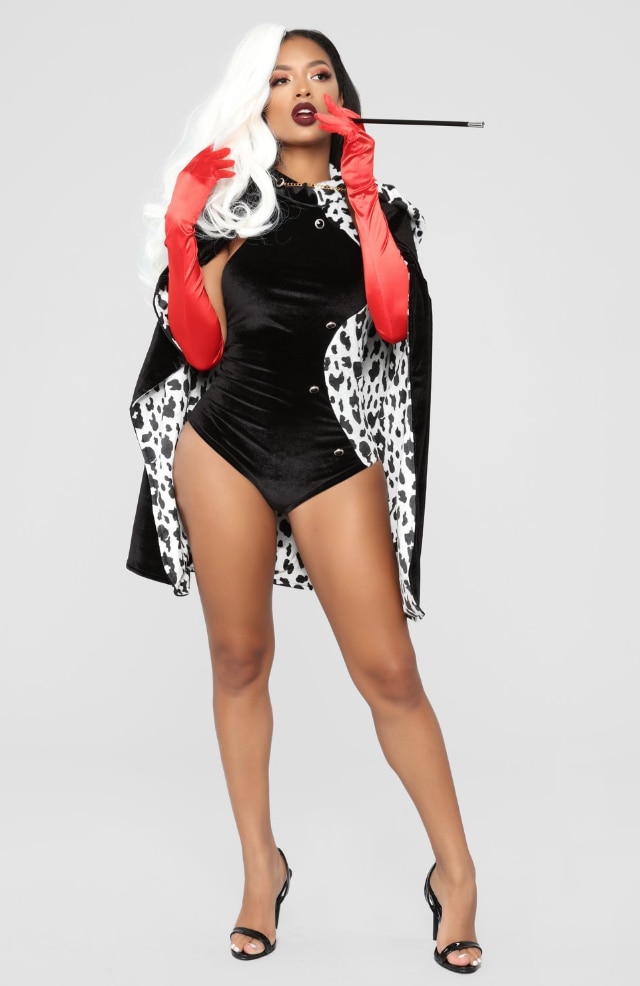 Thumbnail via Fashion Nova.