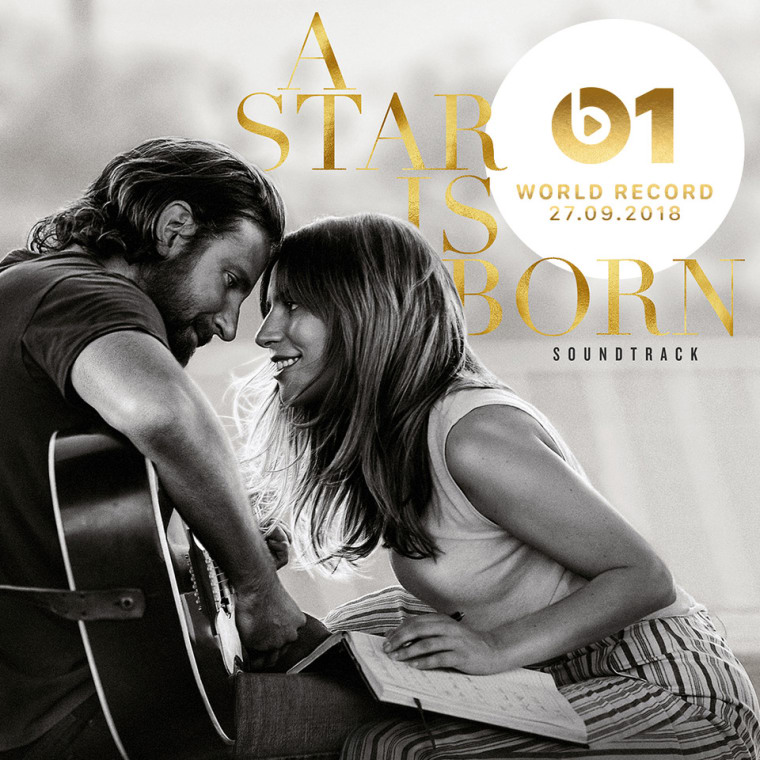 Lady Gaga has given fans a taste of what the music will sound like in her upcoming film A Star Is Born, releasing "Shallow," off of the film's soundtrack on Thursday. The song was written by Gaga with Andrew Wyatt, Anthony Rossomando, and Mark Ronson.
"Shallow" premiered courtesy of Zane Lowe's 'World Record' segment during his Beats 1 radio show via — as well as a chat with Gaga about her starring role in the film alongside Bradley Cooper.
While speaking about working on A Star Is Born — which marks Cooper's debut as a director — Gaga had much praise for her co-star, calling Cooper an incredible filmmaker. The Artpop singer was also blown away with Cooper's ability to sing with soul, as she recounted a story from when the two first came together to speak about the film.
"I mean when we first met to discuss this movie he wanted to sing and he picked this song by Creedence Clearwater Revival "Midnight Special," Gaga says. "You know I sat down at the piano to play it and sing it with him and he opened his mouth and started to sing and I just like stopped in my tracks and I was like, 'oh my gosh Bradley your voice'...He just sings from his soul and he knows how to tell a story when he's singing and I heard it right away."
A Star Is Born is set to release in theaters on October 5, with the movie's soundtrack dropping the same day.
Listen to "Shallow" here.