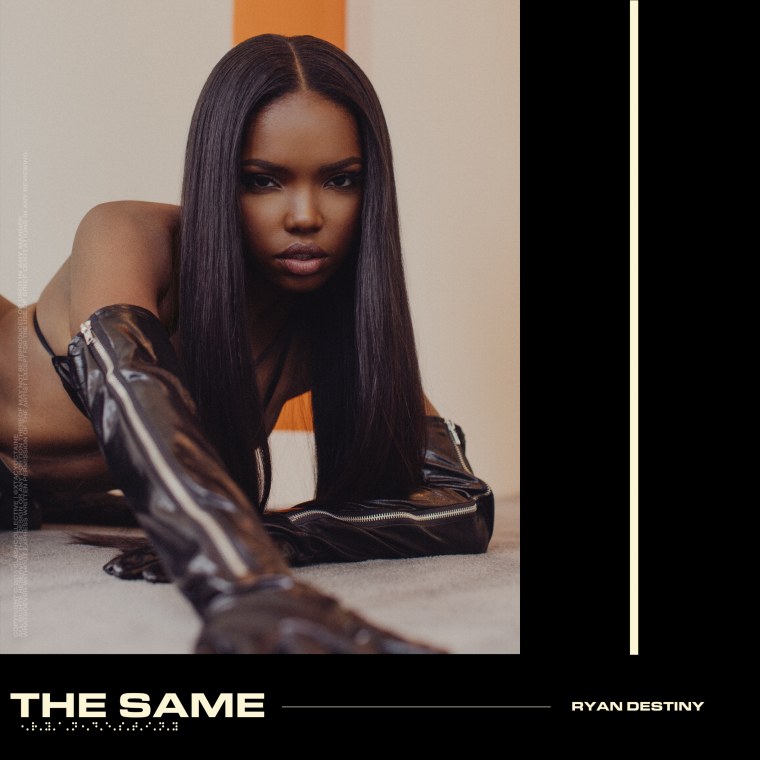 Budding actress/singer Ryan Destiny has music all around her. After having spent her late-teenage years as part of an all-woman R&B group, Destiny landed herself a main role on Lee Daniels's musical drama Star on FOX — which has been renewed for a third season. The 23-year-old Michigan native has now decided she is going solo, with lush, elastic vocals and a late-'90s R&B vibe. She is premiering her new single, "The Same," today via The FADER.
The song, carried by a somber, echoey guitar melody, and crisp, hi-hat tinged percussion, sees Destiny sing about dealing with a taxing relationship. The singer showcases her vocal ability, stretching her melodies from a sensual low rumble, high into a swooning falsetto.
"The song is about a guy giving little to no effort, playing games, and at a lot of times it seems as if men can really act simply... all the same," Destiny tells FADER via email.
Listen below.