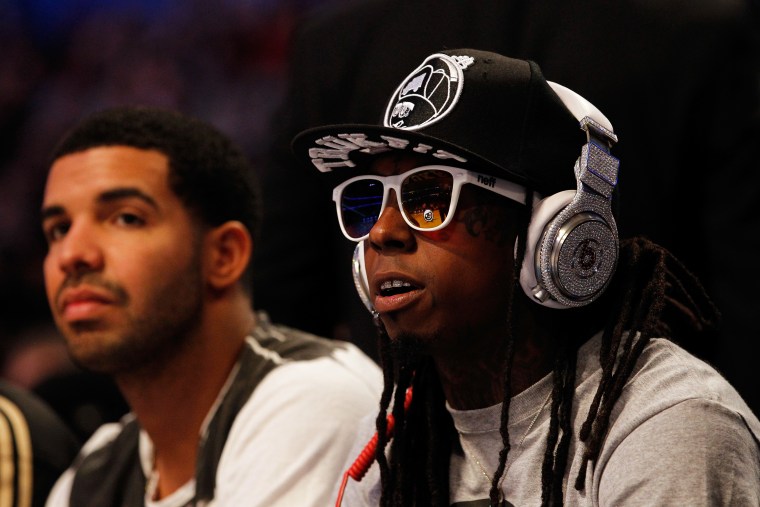 Last night brought the arrival of Lil Wayne's long awaited Tha Carter V. Weezy pulled in features from the likes of Kendrick Lamar, Nicki Minaj and Travis Scott for the project. One name that surprisingly isn't on the tracklist is Young Money alum Drake. According to Rolling Stone, that wasn't the original plan.
Johnny Yukon, who co-wrote the album's slow burning R&B number "What About Me," told the website that the intention was to feature Drake on the song. "A year and a half ago, while we were sending the song back and forth, making edits …. at that point, the emails were like, 'Drake's gonna cut to it,'" said Yukon. "We didn't find out that Drake was officially not going to be on it until this week."
Post Malone was another feature contender for the track, though much later in the game. TMZ reports that Posty hit the studio Wednesday night to record his verse for "What About Me." The album feature ultimately ended up going to Sosamann, but as Rolling Stone points out, Spotify credits Malone collaborators Louis Bell and Billy Walsh on the song...which apparently reflects an alternate version of "What About Me."
Stream the current version below.