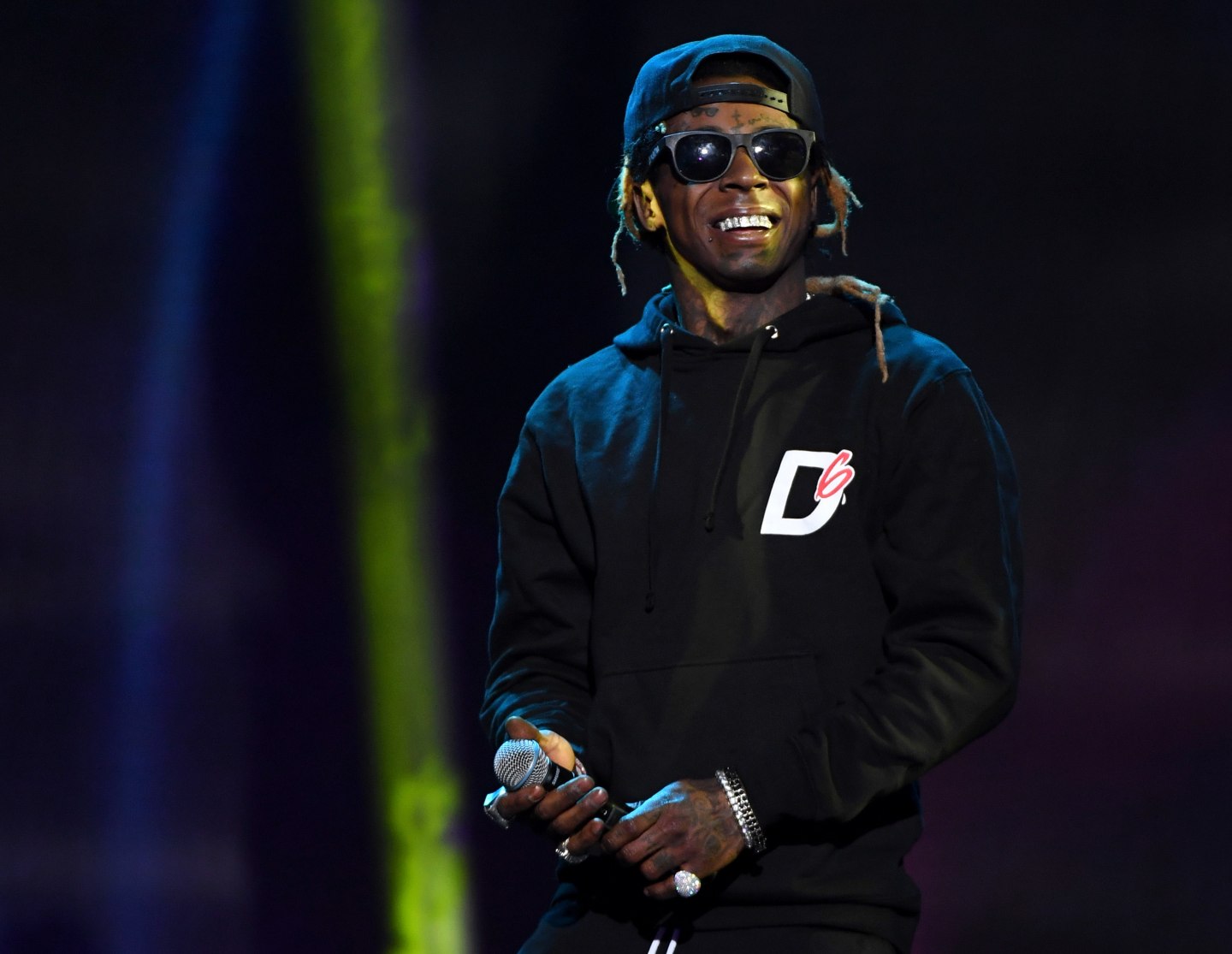 The liberation of Lil Wayne is something that rap fans across the world have been dreaming about for the better part of this decade, even when having faith in his resurgence began to teeter on irrationality. In June, the decorated New Orleans native was finally freed from his contract with Cash Money Records, the label co-ran by Bryan "Birdman" Williams, who Wayne has publicly identified as a father figure for the whole of his 20-year career.
That day didn't seem like it was ever coming. The legal gridlock Wayne found himself in prevented him from releasing music on streaming platforms, a real shame considering that the very nature of consuming rap online was, in many ways, spearheaded by his prime mixtape days. The sixth installment of his Dedication series was hosted on DatPiff in late 2017 — a curious decision by any rapper in today's climate, but especially one widely regarded as one of the best to ever do it. Aside from being concerned for his well-being, the added benefit of Dwayne Carter being freed from Cash Money — for him and fans — was that he'd finally be clear to drop the fifth installment of Tha Carter series, which was initially set to release in 2014.
There were rumblings online about whether or not Wayne should carry on with releasing an album that was four years behind schedule. Offerings like his verse on Solange's 2016-released "Mad," in which he talked about a failed suicide attempt and bearing the weight of taking care of relatives, hinted at an older, more vulnerable version of an artist best known for rapping — exceptionally well — about being a better rapper than other rappers. Flashing that level of transparency brought on wishes for Wayne's own version of JAY-Z's 4:44, which came out nearly a year after the "Mad" verse and framed Jay as an artist not afraid to shed his too-cool exterior in the interest of opening himself up to listeners. The plea for a new chapter of Wayne, both musically and personally, wasn't unwarranted in the least but on the night of his 36th birthday, the younger Mr. Carter went ahead and dropped Tha Carter V, an album that finds him at his most detectably motivated state since the top of this decade.
The album kicks off with his mother, Jacida Carter, leaving him an appreciative and emotional message about him providing for their family since his younger years. That emotion is carried into the album's first song "Don't Cry," which questionably features a hook from late rapper XXXtentacion — a seemingly inevitable trend of rappers selectively picking which parts of the Florida artist to immortalize. On it, Wayne briefly glosses over rising out of a rough patch: Don't call it a comeback/ It was dark, now the sun back/ Hit me hard, but I punched back/ The wheels fell off, I rode the hubcap.

What goes on to happen for the first third of Tha Carter V is much more exhilarating than anything Lil Wayne has put out in recent memory. Since the album's release date started being teased out last week, the consensus hope from fans was that Wayne would just do a good enough job to stay out of his own way. Anything better than the inconsistencies that he'd been releasing since 2011's Tha Carter IV would have inspired relieved brow wipes, but the sharpness of an inspired Wayne was more refreshing than most probably anticipated. "Dedicate," which samples 2Chainz's Wayne-honoring "Dedication," sounds like keys are being forcefully mashed down on and it's peak "I'm just a much better rapper than the rest of you" Wayne. The song is a reassertion of his influence (face tattoos, gang affiliations turning into a bizarre fad) and at times, it feels like he barely pauses for air: I started this shit, they borrowed this shit / I thought of this shit, they thought it was it / I'm doggin' this shit, they bark and they sit.

The most detectable difference in much of Dwayne Carter's twelfth studio album is the contagious sense of joy, which he hasn't succeeded at harnessing for some time. That was what established him as one of the greatest entertainers music has ever seen; the real delight of listening to Lil Wayne was that he was having a considerable amount of fun while recording. On Tha Carter V, that's most evident on "Uproar," Swizz Beatz's flip of G Dep's "Special Delivery" and the Snoop Dogg-featuring "Dope Niggaz," which interpolates Dr. Dre's 2001 standout "XXXplosive." Both songs awaken the glee of witnessing Wayne's extended period of outdoing artists on their own beats. There's also "Mona Lisa," a dream joining of Wayne and his greatest lyrical successor, Kendrick Lamar.
But where Tha Carter V starts to veer off path is its continuation of Young Money artists' irrational love for excess. The album runs over an hour-and-a-half, and a good chunk of those songs sound like they were a part of the album's first draft back in 2014. "Famous," in particular, is an outdated, nearly cringeworthy attempt at a pop rap record, a la Eminem; "Used 2" sounds painfully uninspired, the omission of Drake on a song like "What About Me" is a head-scratcher, and Nicki Minaj's contribution to "Dark Side of the Moon" is underwhelming.
The creative peaks and hints at optimism are what ultimately makes Tha Carter V a victorious step into the future for Lil Wayne, though. "Took His Time" features a gospel-feeling hook from Wayne in which he nasally harmonizes about God carefully crafting him — an infectious assertion if you sing along. The album ends with the level of introspection that most fans had been yearning for since Wayne's first mention of a failed suicide in his "Mad" verse. Since his days as a Hot Boy, Lil Wayne always mentioned mistakenly shooting himself as a 12-year-old, but at the end of the Sampha-sampling "Let It All Work Out," he admits that the incident was actually an attempt to take his own life.
I shot it and I woke up with blood all around me /
It's mine, I didn't die but as I was dying /
God came to my side and we talked about it /
He sold me another life and he made a prophet
What's most gratifying about listening to this kind of account on Tha Carter V is not that Lil Wayne is free from Cash Money and can release music when he sees fit again. The real win is that Wayne seems to have either come out of — or is currently coming out of — a place that had much more grave consequences than not being able to upload projects on streaming platforms. Tha Carter V feels like Lil Wayne has finally gathered some sort of peace in a life that looks to have been filled with all of the collateral damage of being a child star, plus more. The fact that the album is the best installation of this series since 2008's record-breaking Tha Carter III is just a garnish.