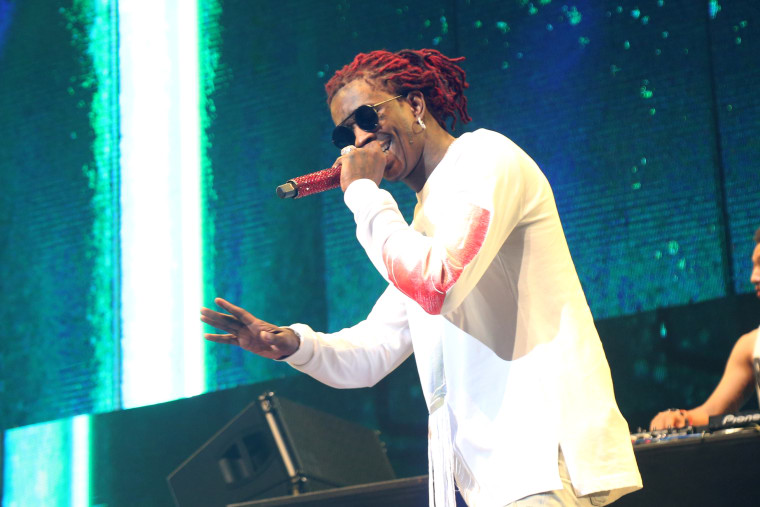 After releasing his fiery On The Rvn EP last week, Young Thug is already teasing fans with potential new music. On Friday, Thug tweeted out "BARTER 7 in moments," which could perhaps be signaling the forthcoming release of a follow-up to his lauded 2015 project Barter 6.
With no other tweets, or information straight from Jeffery to go off of, fans will have to wait and see what the eclectic musician says next. In September, Thug also released Slime Language, a compilation album with music from artists and producers on his Young Stoner Language imprint, including Gunna, Duke, and Wheezy.
When asked about the tweet in question, representatives for Young Thug had "No comment."