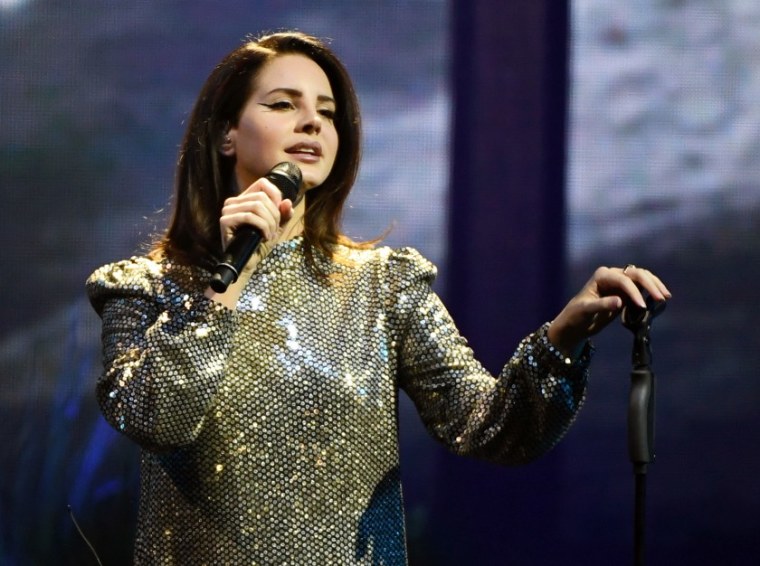 Lana Del Rey has criticized Kanye West after the rapper again spoke of his support for Donald Trump. On Sunday, hours after a controversial appearance on SNL, West posted a selfie in which he was wearing the red MAGA hat. In his caption he wrote that the cap "represents good and America becoming whole again."
In response Lana, who performed at West's 2014 wedding to Kim Kardashian, commented on the post: "Trump becoming our president was a loss for the country but your support of him is a loss for the culture." She suggested that Trump and Kanye have "extreme issues with narcissism." She then added: "If you think it's alright to support someone who believes it's OK to grab a woman by the pussy just because he's famous-then you need an intervention as much as he does."
LANA LITERALLY SNAPPED pic.twitter.com/RxdXSk3L6x

— piercey (@piercespears) September 30, 2018
West also wore the MAGA hat while performing on SNL over the weekend. He performed three songs, including "I Love It" with Lil Pump, and gave a post-show speech praising Trump, among other subjects. The rapper was expected to release new album Yandhi in conjunction with the TV appearance, though the record has not arrived at the time of writing.