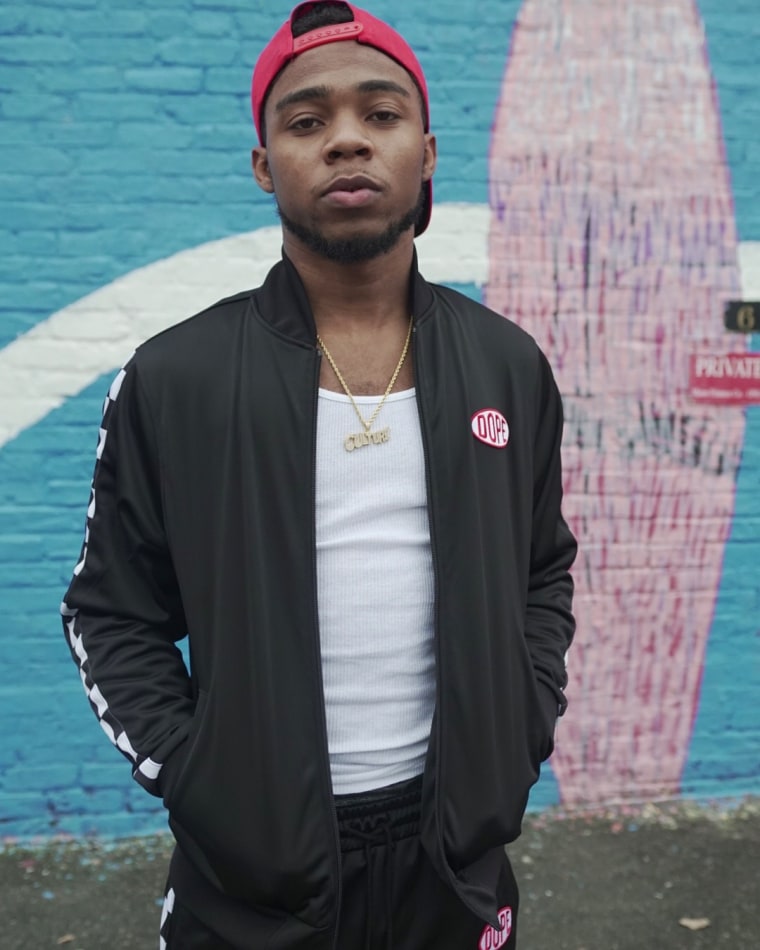 The FADER's longstanding Beat Construction interview series highlights today's most crucial producers and their craft.
For upcoming rappers and producers today, the "type beat," an instrumental uploaded by a producer that imitates the sound of another artist, is ubiquitous. The term is a holdover from the days of SoundClick, one of the first community-based sites for producers, where 24-year-old Tevin Revell first got his start. As T-Rap a.k.a. KingDrumDummie, Revell began uploading instrumentals to his YouTube channel in 2012, and has since amassed over 500 beat uploads and collaborated with Kodak Black, OMB Peezy, NBA YoungBoy, and more.
Revell's beats are now sought-after, and he runs his booming online business from the small Georgia town of Shiloh. "I always considered moving to Atlanta or somewhere more industry but the only reason I didn't is 'cause what I do is so based online I really didn't need to move," he told me over the phone. "I don't make money in person that often. I don't get to studios and link up with people that often." In recent years, he's recruited other producers to become a part of DrumDummie and the collective's beats are often predictive of up-and-coming stars like Quando Rondo and JayDaYoungan.
What started as imitation quickly became Revell's own lane: in the years since 2012, he's helped lead Baton Rouge's return to the blues-inflected beats that started Lil Boosie's career and are now soundtracking the city's hotbed of talent. Along the way, he's perfected his own craft and even picked up some imitators of his own.


Tell me a little bit about where you come from.

I'm from Shiloh, Georgia. It's a small, country place about an hour and forty-five minutes away from Atlanta. It ain't too much you can do around but ride four-wheelers and farm. That's basically it. It wasn't too bad growing up around here, though.
When did you first start making music?

I started making music in maybe 2001. I got inspired by my older cousins — our family does music. It was probably like eight of us who were doing it. When we first started out, everybody was rapping and trying to make beats on the little Casio piano. We used to be at my aunty's house. They had all the equipment at first, so I used to go over there on the weekends. We were supposed to be playing games and playing with each other but I'd be on the computer at least eight hours out of the day until my aunty kicked me off.
Then some people just wanted to rap more. Whoever knew how make the best beats after a year or two of learning it, that's who was making the beats and it was me and my younger cousins. As we got older, and everybody started breaking out into who they are and what they wanted to do with their lives, I was one of the ones who stayed with it. I started to really take it serious in 2012 'cause I was rapping too. Me and my younger cousin are the ones who kept with it and still produce to this day.
What kind of stuff were you listening to growing up?

I go from my mom listening to Isley Brothers, and Keith Sweat — which is how I got that OMB Peezy "Lay Down" bassline — and then I was listening to T.I., Jeezy, Scarface, Tupac, Hot Boys, Mannie Fresh, anybody from Louisiana I was listening to.
I feel like a lot of people assume you're from Louisiana.

Oh, yeah. I get a DM every day asking, "When can I meet you in the studio in Baton Rouge?" or "You in Shreveport?"
How did DrumDummie form?

I got tired of going on SoundClick trying to find beats when I was rapping so I decided to get back to making my own beats. I found a bunch of YouTube tutorials on beatmaking and mixing. I was going through SoundClick one day and I clicked on a Speaker Knockerz beat. I just always liked the way his tag sounded. I made a beat and cut the mic on and started saying random things and one of 'em was "drum dummie." I started putting it on all my beats and, when artists would come to my studio, 'cause I used to do sessions at my house, they started saying it too.
At what point did you start to bring other people into the fold?

At the start of 2014, I brought in my good friend Shamu. I went to his house one day just on some homeboy type stuff. I never used to go out anywhere and they used to have parties and stuff down there. I slid through one time and he was back there making a beat while everyone else was doing what they were doing. I was like, Damn, someone else in this small town making beats too and I'm just making beats by myself right now. I came back the next day and he was there doing the same thing. He was one of the first ones to join DrumDummie. Then there's Bankroll Shotta, my lil cousin, Mook, Ruell, and that's it.
What made you want to do something collectively like that?

I can make beats by myself but having other people around who go as hard as you and push you keeps it balanced with having fun and trying to work hard at the same time. With my YouTube and how much you have to upload, how consistent you have to be, that can kinda make you not even want to produce if you're just doing it by yourself.
You started on SoundClick and now you're mostly on YouTube, so you went through these different eras of production hosting sites. How have those changes affected your career?
I came in at the end of SoundClick and me being able to transition to YouTube before it got oversaturated was major. Everybody's doing it now on YouTube so, if you don't already have a name, it's hard to make a name unless you're bringing something really different.
I was doing local sessions and people were coming by my studio and getting dropped off, wouldn't have a ride, people just piling in. We all knew each other 'cause we're all from these small towns five and ten minutes away from each other. We'd all be at my grandma's house, and I was like, "I'll just put the beats on YouTube, you can write to it, and when you come to my house, you can drop it." I didn't know nothing about the selling beats part, I just thought it would be for the local people. I was just putting "Boosie type beat" or whatever I was making on there. Maybe two or three months later, I started getting a lot of emails with people asking how much to lease. I sold probably like 200 beats the first few months I was on YouTube.
I'm assuming you had to get the business side of things super tight in a short amount of time.

I went on Soundclick and went to Johnny Juliano's page, pulled the contracts they had, the prewritten things, and just copy and pasted 'em for leases and exclusives in my emails. I took their template and changed some things out. I was sending out contracts every day. I stopped what I was doing to try to get all that right at one point. The longer I keep doing this, the more labels, and A&R's reach out to me. Me looking at so many producer forums about how many people get scammed with these contracts, I was always sort of scared to get a label involved. I haven't signed to a label or anything but I have management now.
Were you always uploading "type beats" from the beginning?
They used to do that on Soundclick back when Drake first came out. They would be like, Drake "Best I Ever Had Part 2 Type Beat." If I just look at a beat that's called "Killer" or something and it don't got "produced by" or "type beat," I'll never click on it. When people look for stuff, they're gonna search for "2018" or something like that.
There are so many people doing the "type beat" thing now. Do you think that'll reach a breaking point?
I always be thinking it's gonna reach a breaking point. It's a major industry right now. People don't actually think it's real but it's real. "Type beats" are really making money right now. It's definitely getting oversaturated and losing value. I can just feel it. I tell my girl all the time, "While we getting this money we need to be doing as much as we can, paying whatever off." I know it's not gonna last forever — at least not the "me type beats." Everybody has their time with it. When it runs its course, I gotta be already doing something else with the producing.
There are people out there right now making "DrumDummie type beats."
That just started happening probably a year ago. I typed in "DrumDummie type beat" looking for one of mine and I was really surprised by that. I always had a thing where I sounded too much like somebody else. When I was rapping I could imitate any rapper and sound just like that rapper. That's why I stopped rapping. Same with producing — I could make any "type beat." But I didn't know I would find my own lane where I could prosper. I never thought I'd see a "DrumDummie type beat."