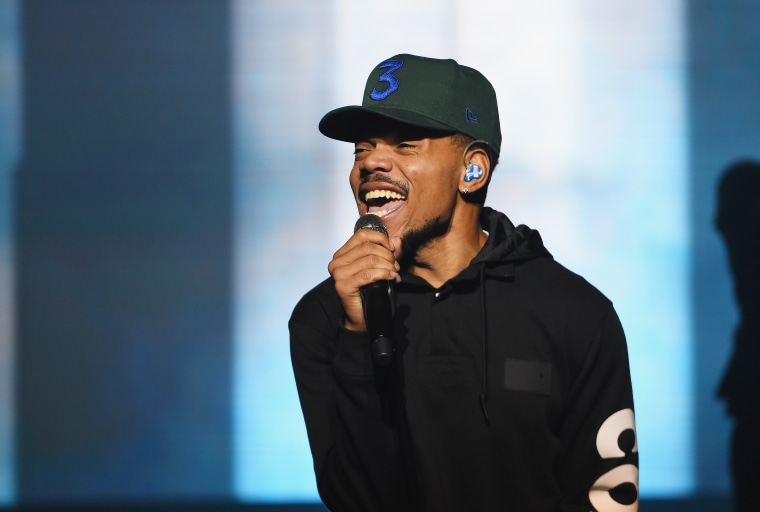 In an episode of The Joe Budden Podcast released over the weekend, Chance The Rapper gave some insight into his Kanye West-collab project Good Ass Job, Genius points out. After speaking on how the idea came to be, Chance most notably shared that him and 'Ye have yet to begin actual work on the project.
"There's no doing it. It hasn't started yet," Chance said after being asked about the creative process behind Good Ass Job. The Chicago native also said that he has been pushing to make a collaborative body-of-work with Kanye since the two worked together on Kanye's 2016 album The Life of Pablo.
"Since The Life of Pablo, since I first met Kanye, I've been begging him to come back to Chicago and work on a project with me. ln my mind, the whole time, this is going to be Good Ass Job," Chance said. "This is going to be his return to a sound that basically birthed my sound. And my chance to work with who I believe to be the greatest living artist musically."
Chance mentioned that the project won't be coming any time soon either, as Kanye is currently busy making his upcoming ninth studio album Yandhi, which Ye said would be released on September 29 before rescheduling to November 23.