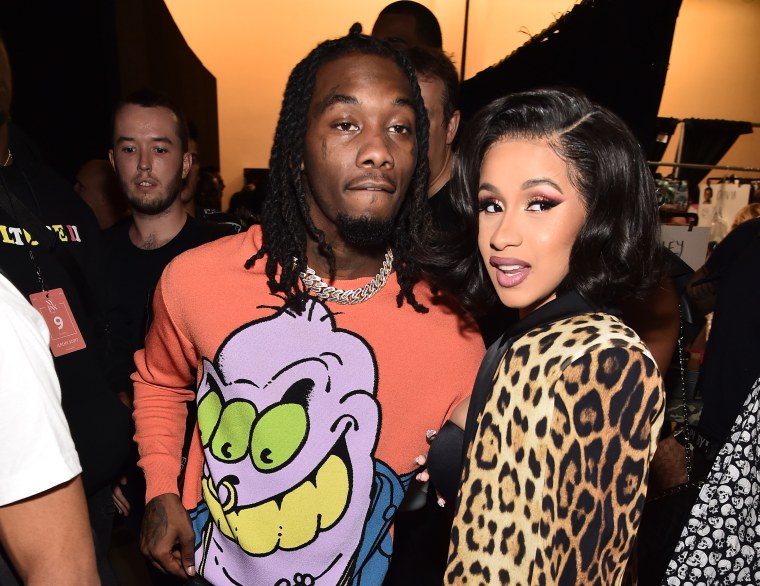 Cardi B is the cover star for W Magazine's November edition, titled "The Art Issue." She discusses her marriage to Offset in her profile, and reveals that both she holds back in her lyrical content to prevent conflict with her husband. However, both she and Offset have certain lines they can't cross in their music videos.
From W Magazine:
"I can't rap about certain things, because I don't want to insult my husband. And when I want to do a music video, I can't use a male model and do crazy things." The same goes for Offset, though: "He knows better than to do certain things in music videos. I'll beat his ass."
Cardi also touched on her physical confrontation with Nicki Minaj at New York Fashion Week. The incident was allegedly provoked by Minaj "liking" an Instagram comment disparaging Cardi B's mothering skills, and Cardi B stood by her reaction. "I'm a good-ass fucking mom. So for somebody that don't have a child to like that comment?" Cardi also dismissed critics who said it was inappropriate behaviour for New York Fashion Week. "I'm not going to catch another artist in the grocery store or down the block." Nicki Minaj recently shared a collection of merch capitalizing on their feud.