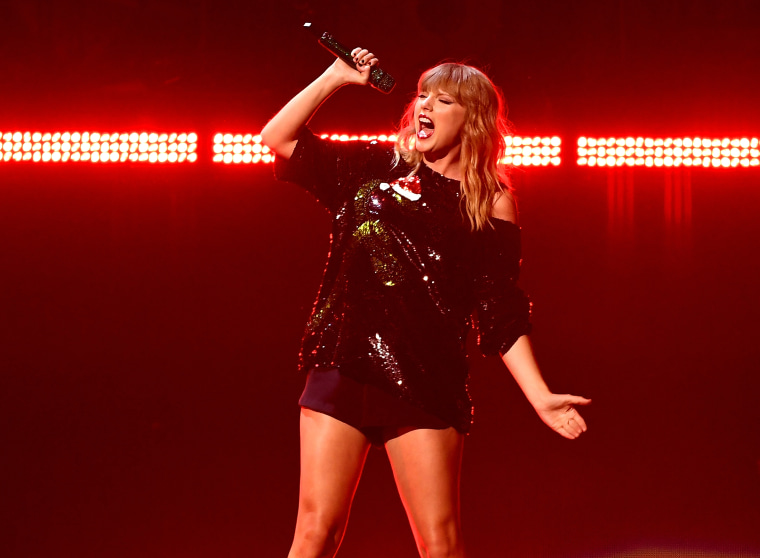 Vote.org, the nonpartisan website used to register to vote in America, has reported a spike in registrations following Taylor Swift breaking from her apolitical stance and urging people to vote in the upcoming midterm elections.
BuzzFeed News reports an "unprecedented" number of registrations nationwide in the past 24 hours following Swift's post to her 112m Instagram followers.
"We are up to 65,000 registrations in a single 24-hour period since T. Swift's post," Kamari Guthrie, director of communications for Vote.org, is quoted as saying. In comparison, September brought 190,000 registrations in total while 57,000 came in during August.
"Vote.org saw [Tennessee] registrations spike specifically since Taylor's post," Guthrie added. "Thank God for Taylor Swift." The organization has gotten 2,144 registrations in the last 36 hours, up from 2,811 new Tennessee voter registrations in September.
Tuesday, October 9, marks the last day people can register to vote in Tennessee, which could also explain the spike in numbers. The same date applies to people in states such as Arizona, Florida, Michigan, Ohio, and Texas.
Swift endorsed two Democratic candidates ahead of midterm elections in Tennessee. She came out in favor of Democratic candidates Phil Bredesen for Senate and Jim Cooper for House of Representatives. Though she said she favors female candidates, Swift explained that Republican Rep. Marsha Blackburn's voting history "appalls and terrifies me."
Responding to the Instagram post on Monday, Donald Trump said he likes the pop star "25% less" now.