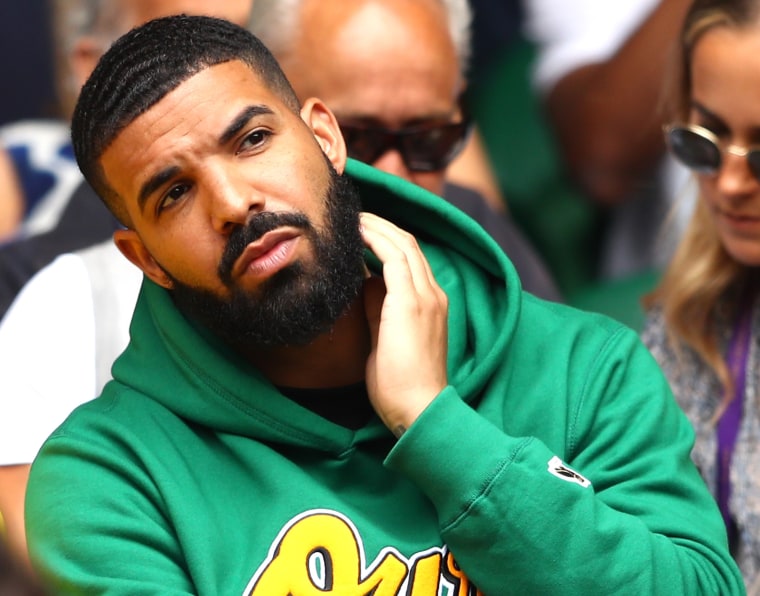 Drake guested on tonight's episode of LeBron and Maverick Carter's HBO program The Shop. In the lengthy interview, he broke his silence on the beef between himself, Kanye West and Pusha-T. He divulges on his time leading up to the beef. "[Kanye] sold me on this whole speech, like, 'I'm in a great place, I'm making money, I'm a father. I wanna be Quincy Jones and help you, but in order to do that, you gotta be transparent with me and you gotta play me your music and tell me when you're dropping, and I know you don't like to do that.' I was in the studio and I guess we all felt a genuine vibe from it."
Drake then goes on to explain what happened in Wyoming while working on ye, something allegedly he had not planned on doing. "[Kanye] just told me he wanted to give me beats, he said he wasn't dropping till October, November, something like that. I went and spent the majority of the time working on his music, trying to cook up ideas for him....We left [Wyoming] with 'Lift Yourself' and a pat on the back...[In Wyoming] I play him 'March 14,' I send him a picture of my son, I tell him I'm having trouble with my son's mother. We had a conversation...I wake up, and all of these dates are out, one by one by one."
Elsewhere in the interview, he discusses Pusha-T and "The Story of Adidon." "Rap purists and people who love confrontation, they love to say, "There's no rules to this shit!" There are fucking rules to this shit. I'm gonna tell you something, I knew something was gonna come up about my kid. They had to add the deadbeat dad thing to make it more appealing, which is fine. The mom and dad thing... Whatever. You don't even know my family. But wishing death upon my friend who has MS... I study rap battles for a living. When you mention defenseless people who are sick in the hospital, who have passed away, I just believe that there's a price you have to pay for that. It's over! Someone's gonna fucking punch you in the fucking face. The shit's done, the event's over."
Watch clips from the interview below.