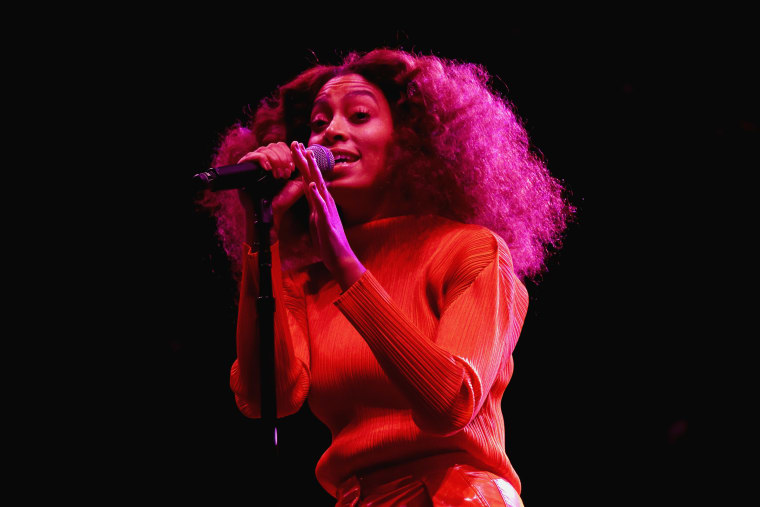 Solange has announced the first details of her new album. She told the New York Times's T Magazine that the follow-up to 2016's A Seat At The Table is finished and will be released this fall. A release date is currently unconfirmed and reps for the artist were not immediately available for comment.
Speaking to T about her new music, Solange said there is "a lot of jazz at the core" of the songs "But with electronic and hip-hop drum and bass because I want it to bang and make your trunk rattle." A traditional release seems unlikely with the album "likely arrive into the world fully formed at some mysterious and unexpected moment." Solange added that the record "will be warm, fluid, and more sensual" than A Seat At The Table.
Earlier this year Solange collaborated with IKEA and joined sister Beyoncé on stage at Coachella.