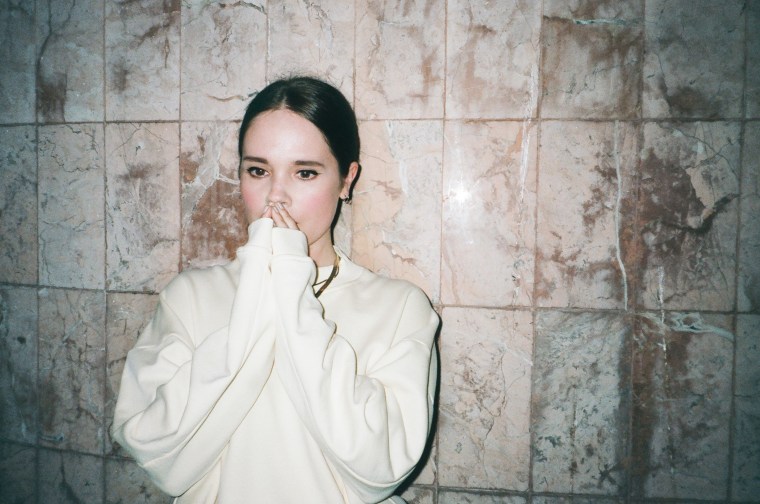 Norwegian singer Monica Birkenese makes streaky, lightweight tunes under the pop outfit Mr Little Jeans. Today, she shares her newest single, "Unfollow," which, under its tropical-sounding guise, ruminates on a more high-stakes issue. Birkenese writes via email that the track was "something that had been rummaging around my head ever since Trump got elected."
She adds that "the sinking feeling of this new, horrid reality is something I'll never forget. I was completely unprepared for even the possibility of this happening, let alone how deeply this would depress and affect me. It brought to a harsh light how much of a bubble my closest and I had been living in. It has been and continues to be a brutal wake-up call with severe repercussions for both our humanity and the environment. 'Unfollow' is about the unrelenting mourning of losing Obama and the deep sadness and shame I felt for passively standing by while disaster happened."
Luckily, now we have a chance to take action — the midterm elections are coming up on November 6, and if you're eligible to vote, you should! Then, when election day rolls around, let Mr Little Jeans' "Unfollow" be the feel good civic duty soundtrack you never knew you needed.