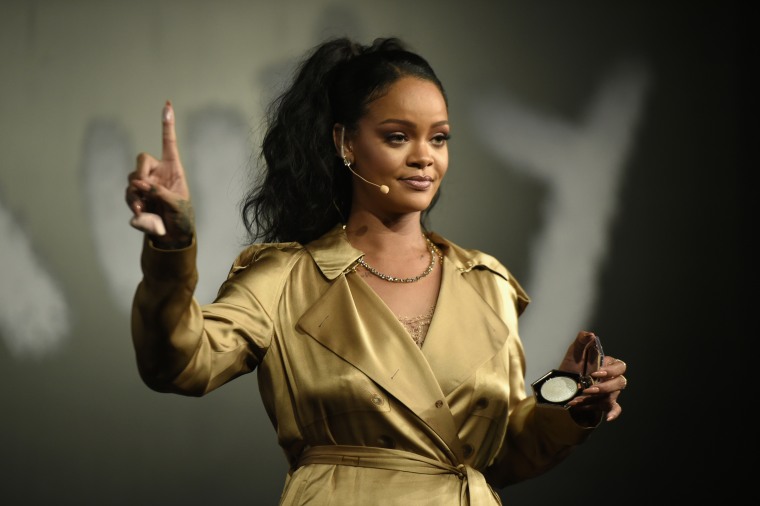 Rihanna turned down an offer from the NFL to perform at the Super Bowl in 2019 due to her support of former San Francisco 49ers quarterback Colin Kaepernick, according to a new report in US Weekly.
The NFL "really wanted" Rihanna to perform, according to the magazine's source, but she declined due to the league's stance on kneeling during the national anthem. Kaepernick launched the protest in 2016 in protest of injustices faced by African-Americans in the United States, and was soon joined by many athletes in the NFL and around the world. Kaepernick opted out of his contract in 2017, and is currently suing the NFL and its owners for colluding to prevent his hiring.
Maroon 5 are the confirmed performers for Super Bowl LIII on February 3 in Atlanta. Cardi B is reportedly negotiating with the Super Bowl for her own solo set.